PolyU researcher honoured with Green Talents Award by German Federal Ministry of Education and Research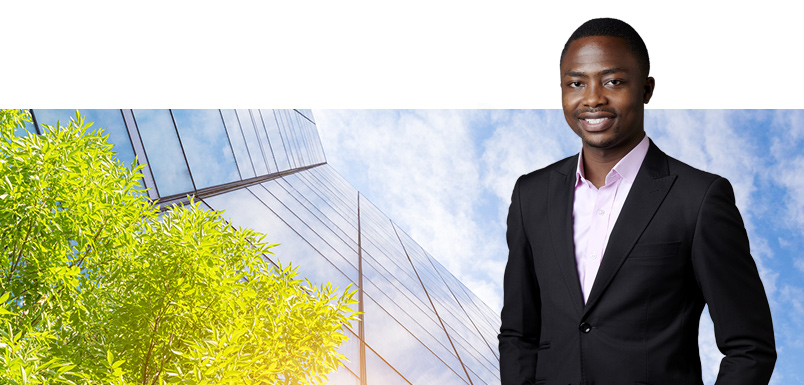 Dr Amos Darko, a PhD graduate and currently a Research Assistant Professor of PolyU's Department of Building and Real Estate, was recently honoured with a Green Talents Award in the Green Talents Competition 2020 organised by the German Federal Ministry of Education and Research. Over 580 talents from 87 countries across the globe took part in the Competition.
The award, granted to young researchers with outstanding contribution in making the world more sustainable, recognises Dr. Darko's accomplishments in adopting and promoting green building technologies in the developing world.
Dr Darko successfully mapped out a novel "Implementation Strategy" in his PhD research. In Ghana, a developing country and Dr Darko's home country, green building technologies adoption is often hindered by high costs and lack of government incentives. Dr Darko's study investigated the issues and adopted strategies from developed countries, while recognising the challenges of the Ghanaian context.
The jury of German experts was impressed by Dr Darko as an engaged scientist who conducts research on a highly relevant issue, especially for developing countries with their often young and growing populations. At PolyU, our researchers are committed to research excellence and address global challenges with innovation. From breakthroughs to scientific discoveries, our researchers seek to expand human knowledge, address societal needs and positively impact the world around us.
About the Green Talents Award
Every year, the German Federal Ministry of Education and Research (BMBF) hosts the prestigious Green Talents Competition – International Forum for High Potentials in Sustainable Development to promote the international exchange of innovative green ideas from various research fields. The Competition focuses on outstanding young scientists who are active in the field of sustainable development.