PolyU celebrates 85th Anniversary with memorable and heartening theme song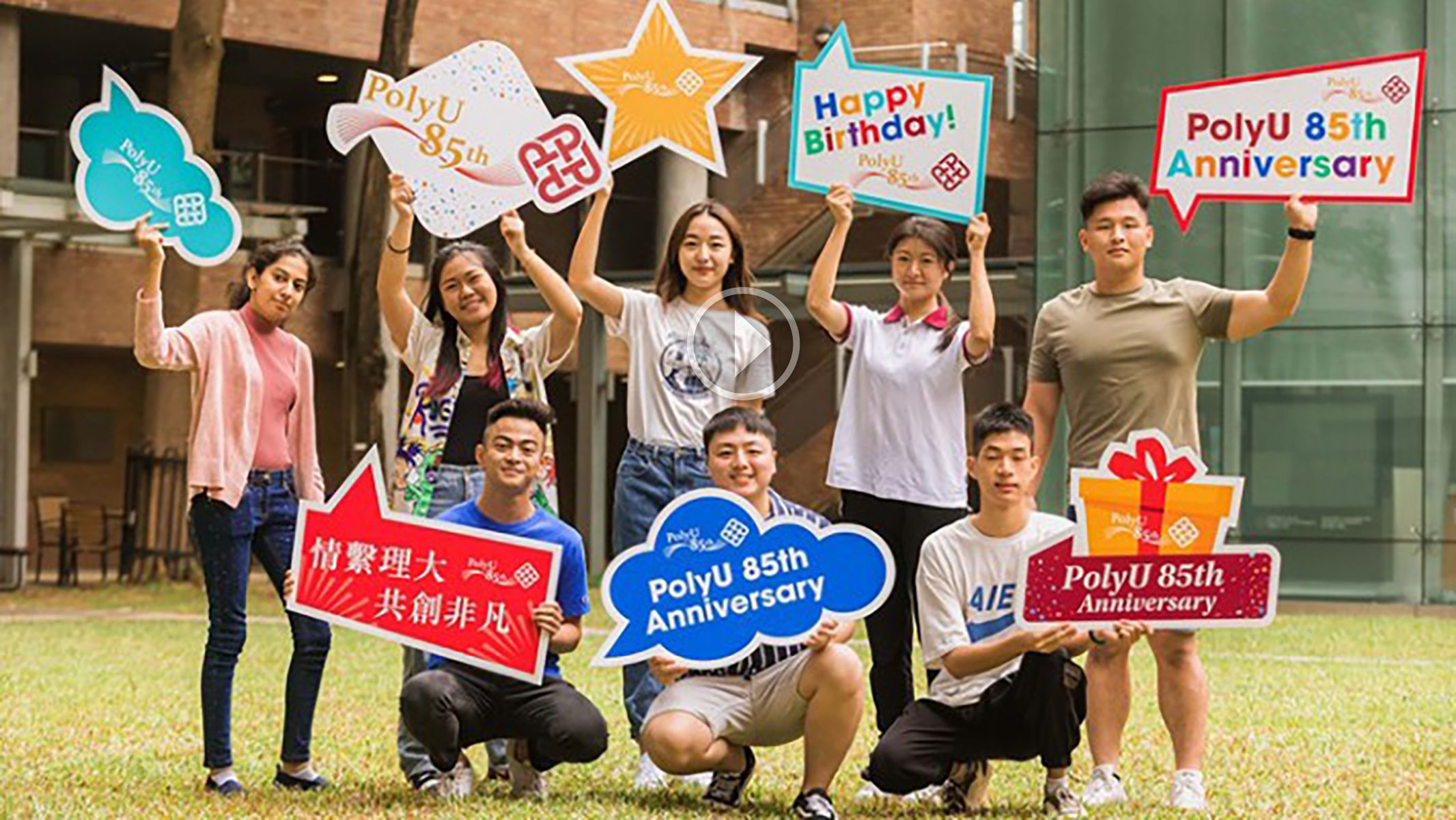 To mark the milestone of PolyU's 85 years of proud history, we called for creative ideas and contributions from the PolyU community on various topics, including theme song lyrics. Thanks to the concerted efforts of PolyU members, the song was developed and made its debut via the performance of the PolyU Orchestra and PolyU Choir at our 85th Anniversary Launch Ceremony. We have also created a music video capturing some beautiful and precious moments in the history of PolyU, and to pay tribute to all who have supported us and continue to do so from different walks of life.
At PolyU, we believe in the value of togetherness, which is reflected in our 85th Anniversary theme of "We Are PolyU, Together We Excel". Though our world faces many challenges, we are confident that PolyU will always strive to excel for the benefit of society.
Check out the 85th Anniversary theme song video here to appreciate the beauty of the melody, and to feel the emotions evoked by the song.