Message from Head

Welcome to the Department of Electrical and Electronic Engineering!
The merger of the Department of Electrical Engineering (EE) and the Department of Electronic and Information Engineering (EIE) to form the Department of Electrical and Electronic Engineering (EEE) takes place on 1st July 2023. This is a significant development in the field of engineering education delivered by PolyU. The merger brings together two complementary fields of study, creating a more comprehensive and integrated curriculum that reflects the increasingly interdisciplinary nature of modern engineering.
The new Department of EEE will offer students a wider range of courses and research opportunities, covering topics such as circuit design, electronics, power systems, digital signal processing, control systems, energy internet, transportation asset management, artificial intelligent systems, digital communications, photonics, Internet of things, information security and more. By combining the expertise and resources, the EEE Department is equipped with state-of-the-art facilities and equipment, including laboratories and computer systems, to support students' learning and facilitate research advancements. The faculty members are experts in their fields and are committed to providing a challenging and engaging academic experience.
In addition to a more comprehensive curriculum, the merger will lead to greater collaboration and innovation among faculty members and students. By working together on research projects and sharing ideas and resources, faculty members and students can explore new cross-disciplinary areas of research and develop innovative solutions to real-world problems.
The Department will focus on SEVEN research areas, namely Power & Energy Systems (PES), Power Electronics & Electric Vehicles (PEEV), Photonics, Smart Material and Devices (PSMD), Artificial Intelligence and Signal Processing (AISP), Communications and Information Security (CIS), Microelectronics & Quantum Technology (MQT) and Future Mobility System (FMS) to achieve international excellence.
Overall, the formation of EEE Department represents a positive step forward for the field of electrical and electronic engineering education by providing students with a more comprehensive and integrated education. We also have a strong network of alumni and industry partners who are committed to helping our students succeed and providing them with opportunities for career advancement. We look forward to preparing the next generation of engineers to tackle the complex challenges of the future.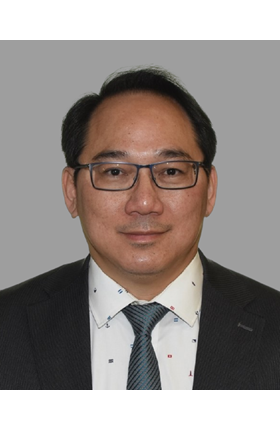 Head of Department and Chair Professor of Power Systems Engineering
BEng, PhD, PEng, FCAE, FIEEE, FEIC, FIET and FHKIE
Professor CHUNG Chi-yung