Critical in the decision of using "Opening Minds • Shaping the Future" as our promise rightly demonstrated that our education, research and partnerships are driven by a human touch, with everything we do contributing to the betterment of Hong Kong, the nation and the world.
Indeed, our brand promise reflects more than just a continued evolution alongside local and global socioeconomic development. Rather, it describes an institution that nurtures many bright minds who have advanced society through a platform on which practical but world-changing ideas are conceived and brought to life.
Our relentless pursuit of excellence has driven us to develop an innovative approach to education that combines professional knowledge with Service-Learning and real-world experience, and research that manifests an entrepreneurial spirit capable of changing lives. Far more than other universities, PolyU serves the communities that support it, anticipating rather than merely responding to their needs.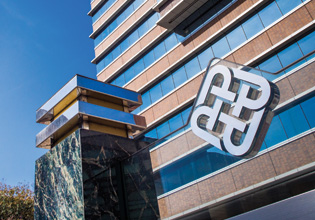 Social responsibility underpins the University's directions. PolyU never stops inspiring the people who will change tomorrow, as ethical leaders, world-changers, social innovators, problem solvers and nation builders. They are truly making a world of difference.
---