Congratulatory Messages
Back to Congratulatory Messages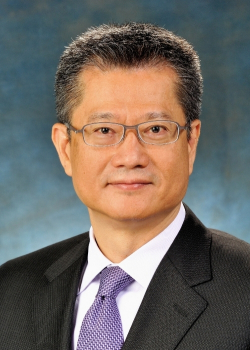 I would like to extend my warmest congratulations to The Hong Kong Polytechnic University (PolyU) on its 80th anniversary.
The story of PolyU rising from a humble beginning to become a world renowned university exemplifies how an ambitious vision coupled with hard work could lead to a huge success. PolyU's dedication to building a better Hong Kong through excellence in education and research constitutes an inspiring value shared by all members of our society. Over the past 80 years, PolyU has nurtured a large pool of diligent minds that excel in a wide range of disciplines in advancing the competitiveness of Hong Kong as Asia's World City.
Being a leading university in professional education and applied research, PolyU endeavours to inspire its students to set their sights on the world for emerging challenges and opportunities. With its close partnership with the business sector as well as strong connection with global academic community, PolyU has been successful in transferring its outstanding innovations and R&D achievement into products and services that benefit our society from generation to generation.
On this auspicious occasion, I would like to congratulate all members of PolyU for their remarkable achievements and well-deserved accomplishments. I wish PolyU every success in its future endeavours.
The Hon. Paul MP Chan, GBS, MH, JP
Financial Secretary
The Government of the Hong Kong Special Administrative Region