Congratulatory Messages
Back to Congratulatory Messages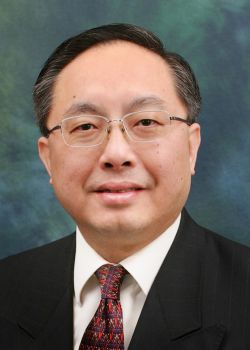 I would like to offer my warmest congratulations to The Hong Kong Polytechnic University on its 80th Anniversary.
PolyU has come a long way from its origin as a Government Trade School in the late 1930s to one of the leading universities in Hong Kong. It has nurtured generations of students, professionals and world-class researchers, many of whom became leaders of Hong Kong's various sectors.
Through advancement of knowledge, applied research, and most importantly, transfer of knowledge, graduates and alumni of PolyU have made significant contributions to the development of Hong Kong.
The 80th Anniversary marks an important milestone in the development of PolyU. With the concerted efforts of the Council, staff members, students and alumni, I have confidence that the PolyU will continue to evolve in tandem with the development of Hong Kong and reach new heights.
The Hon. Nicholas W. Yang, JP
Secretary for Innovation and Technology
The Government of the Hong Kong Special Administrative Region