Congratulatory Messages
Back to Congratulatory Messages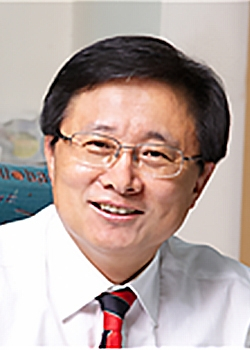 On behalf of Pusan National University, I would like to extend my sincere congratulations to you and all of the students, faculty, and staff of The Hong Kong Polytechnic University on its 80th anniversary. I believe this commemorative year will contribute to the next leap forward Hong Kong Polytechnic will take towards expanding its status as a leading global university.
Not only is Hong Kong Polytechnic one of the top universities regionally, but it also is recognized as a leader in higher education worldwide, having obtained a stellar reputation for its high-quality education and research that has achieved many brilliant academic accomplishment. Your outstanding academic performance internationally has become a model for our university as well.
Following the motto "To learn and to apply, for the benefit of mankind", I believe The Hong Kong Polytechnic University will continue to contribute to global awareness of the vital role of higher education's contribution to international society. I look forward to future academic collaboration between The Hong Kong Polytechnic University and Pusan National University in various fields of academic research and development.
Congratulations again on this important milestone and I and PNU want to wish you and your university continued prosperity in the future.
Prof. Ho-Hwa Chun, Ph.D.
President
Pusan National University