Congratulatory Messages
Back to Congratulatory Messages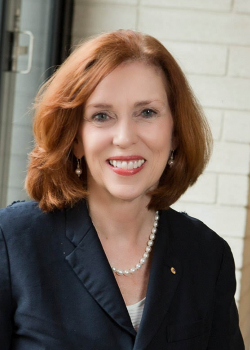 I am pleased to learn that The Hong Kong Polytechnic University (PolyU) is celebrating its 80th anniversary.

On behalf of the Monash community, I would like to offer my warmest congratulations to your university for reaching this important milestone with such outstanding success.

Over the past eight decades PolyU staff and students have contributed greatly to world class standards of education and research and provided an outstanding service to the international community.

It has been Monash University's privilege to foster a highly effective partnership with PolyU for many of those years, as evidenced by the more than 70 co-authored publications produced by our two institutions across diverse fields of research.

We look forward to celebrating further successful endeavours alongside PolyU in coming decades.

We wish you good luck and even greater success for the future.
Prof. Margaret Gardner AO
President and Vice-Chancellor
Monash University