Congratulatory Messages
Back to Congratulatory Messages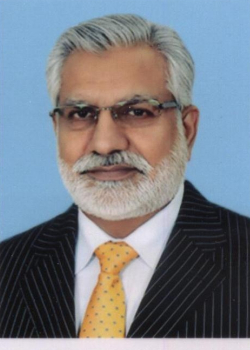 On behalf of National University of Sciences and Technology (NUST), I extend my heartiest felicitations to The Hong Kong Polytechnic University (PolyU) on the historic occasion of 80th anniversary. The University has been among the pioneers in higher education in the field of science and technology, producing professionally competent and socially responsible graduates for the growing knowledge economy, challenged by the demands of globalization. Its success story is a source of inspiration for emerging institutions around the world.
The mission of PolyU is in consonance with that of NUST, as both institutions have been investing in applied research. PolyU has already made its presence felt globally, creating a niche of its own among the premier institutions. We at NUST look forward to benefitting from the experience of PolyU through collaborative programs, research projects and exchange visits by the faculty and students.
My best wishes to PolyU for its quest for excellence.
Engr Muhammad Asghar
Rector/President
National University of Sciences and Technology