Congratulatory Messages
Back to Congratulatory Messages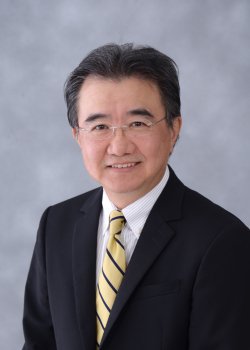 I am delighted to extend my warmest congratulations to The Hong Kong Polytechnic University (PolyU) on its 80th anniversary.
Over the past 80 years, PolyU has played a key role in Hong Kong's social and economic development. Through application-oriented education, PolyU has nurtured and trained generations of students to meet market demand for professionals and has also generated innovation to meet practical needs by conducting research that advances knowledge and pushes the frontiers of technology. As indicated by your motto "to learn and to apply, for the benefit of mankind", the contributions of PolyU reach far beyond Hong Kong and is witnessed by the accolades and awards the University has garnered.
I am confident that PolyU will soar with a vision and continue to play an important role in opening minds and shaping the future. Please accept my best wishes and warmest congratulations on this momentous occasion.
Prof. Roland T Chin
President, Chair Professor of Computer Science
Hong Kong Baptist University