Admission Seminar of BA (Hons) in Language and Speech Sciences (BALSS)
Admission Talk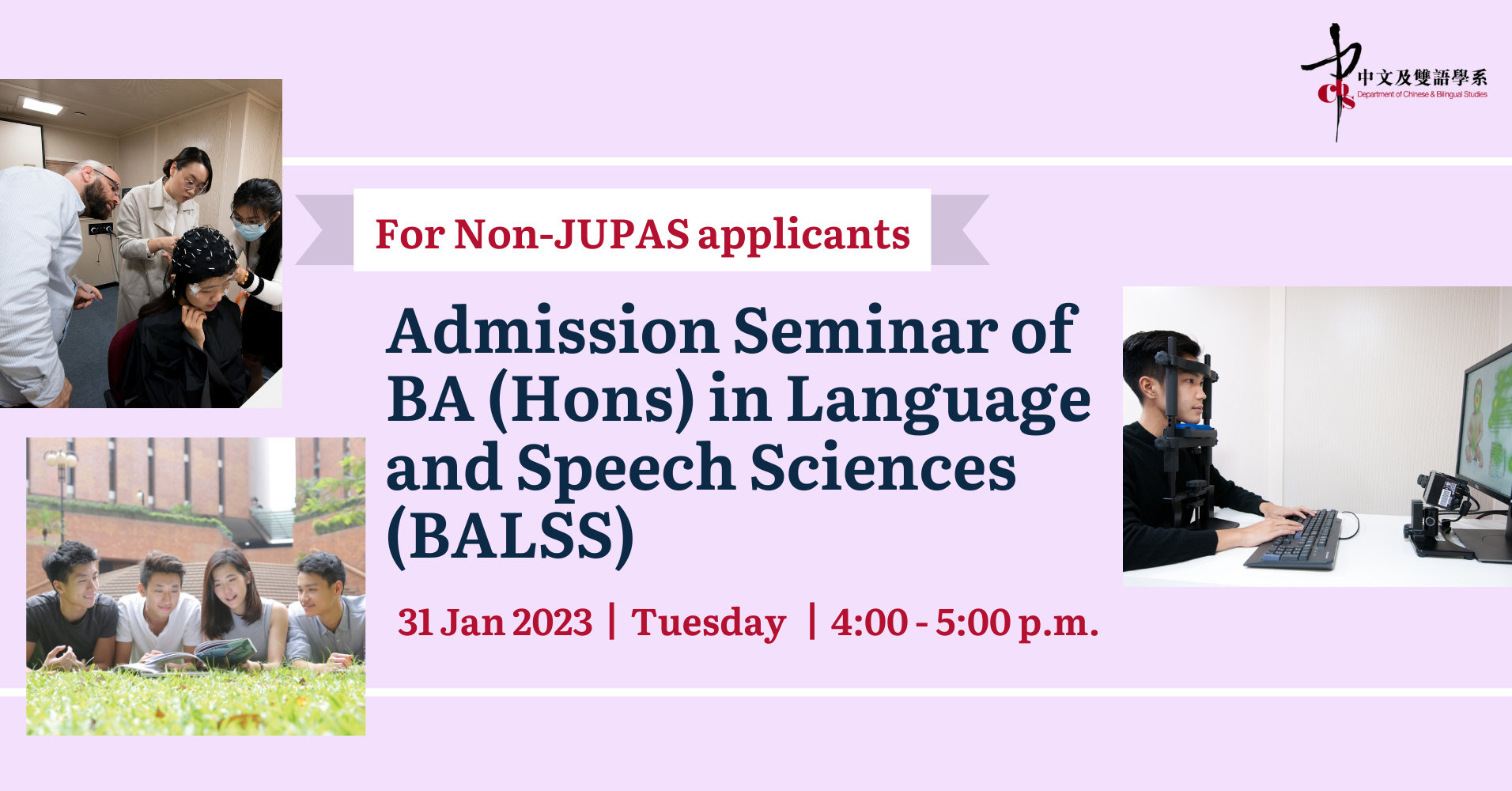 Organiser

The Department of Chinese and Bilingual Studies
Summary
Our top-up degree programme BA (Hons) in Language and Speech Sciences (BALSS) is a UGC-funded programme that provides students with solid training in areas related to language and speech sciences, including linguistics, biology, and cognition by using communication disorders as the main theme. Graduates can pursue further studies or careers in related sectors of health, education, research and business. Our upcoming info seminar will introduce the latest admission information to the students, and the Deputy Programme Leader will answer the students' questions during the Q&A session.
[For non-JUPAS applicants] Admission Seminar of BA (Hons) in Language and Speech Sciences (BALSS)
Date: 31 January 2023 (Tuesday) 
Time: 4pm – 5pm
Medium of Instruction: Cantonese supplemented with English
Format: Online via Zoom
Registration: https://polyu.hk/RyjOy
Speaker: Dr. WONG Min Ney, the Deputy Programme Leader of BALSS
Content: (1) Introduction of BALSS, e.g., curriculum, programme strengths 
               (2) Admission matters, e.g., entrance requirements
      (3) Q&A 
BALSS's programme details: https://polyu.hk/hGhqR
We look forward to meeting you online on 31 Jan!