Message from the Director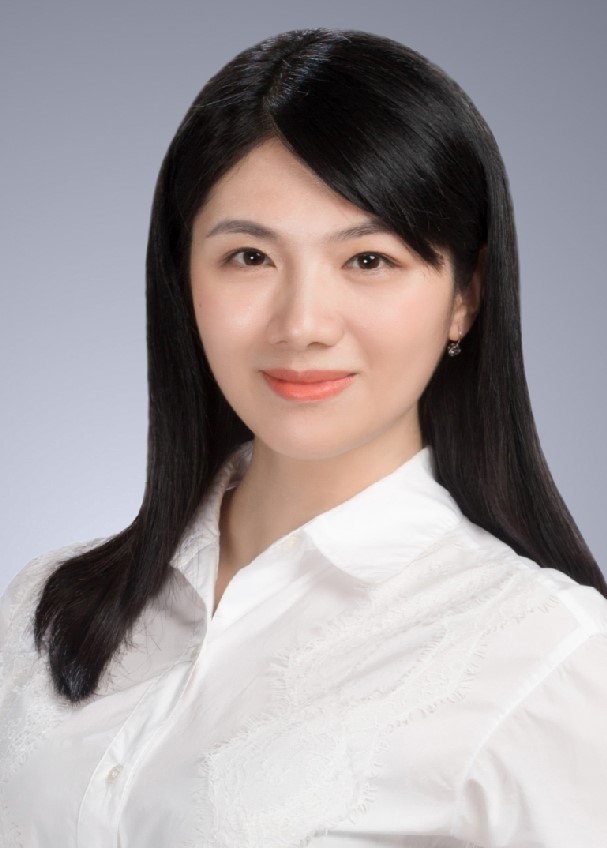 As the third director of the Institute of Active Ageing of The Hong Kong Polytechnic University, I would like to express my thanks to the university, government, institutional donors, former directors and members, participants, and the public for all their support of, participation in, and trust bestowed upon the institute. I would like to share some highlights of the development path, accomplishments, and future prospects of the institute as well as members' thoughts here.
Thanks to the efforts and exchanges of academics who care for society and have great insight into ageing issues in Hong Kong, the Institute of Active Ageing was established in July 2010, housed under the Faculty of Health and Social Sciences, The Hong Kong Polytechnic University. According to the concept of active ageing introduced in 2002 by the World Health Organization, we believe that upon reaching a state of comfort achieved through their social participation and sense of security, older adults can capitalise on their rich wisdom and life experience to further contribute to society in a different manner, making them an essential social asset that benefits the well-being of people in the community.
Since its inception, the Institute of Active Ageing has striven to align itself with its motto 'It's never too late to learn actively; it's time to happily enjoy life' by providing older adults with various platforms for participating in lifelong learning, volunteer activities, job matching, intergenerational exchange activities, and social development projects. Through these activities, older adults can continue learning as well as further contribute to intergenerational integration in society. Moreover, by enhancing its principle of evidence-based service, the institute strives to gradually assume the role of an 'engine' to promote the development of interdisciplinary gerontology research and successfully integrate experiences gained in related practices and research, knowledge, and theories into course content in different professions and faculties. We hope that by initiating collaborations with different professions, we can identify and adopt a sustainable and mutually beneficial approach for developing research and teaching in the university, meeting the learning needs of our students, and promoting the social participation of older adults.
In light of uncertainties related to social movements and the COVID-19 pandemic, we are grateful to have received considerable support from our members for the operations and development of the institute.
Our members' devotion to working with the institute should be acknowledged. In response to the prevailing situation, the institute has changed its course delivery mode from in-person to online teaching. In addition to this new mode of teaching, numerous online platforms have become available to facilitate exchange among members.
According to statistics collected from the institute's online life programmes organised on Facebook from May to June 2020, we attracted more than 1,000 viewers, which is encouraging. As we fully understand the challenges experienced by members caused by the change in learning mode, we will focus more on providing psychological and technical assistance, support, and encouragement for members, thereby enabling them to maintain an enthusiastic learning attitude towards lifelong learning, even at home.
In my capacity as an associate professor; the programme leader of the BA (Hons) in Applied Ageing Studies and Service Management, Department of Applied Social Sciences, The Hong Kong Polytechnic University; and member of the Social Welfare Advisory Committee of the Social Welfare Department, Hong Kong SAR Government, I am mainly committed to researching and teaching topics related to active ageing, family gerontology, evidence-based practice, and social policy and social care for ageing societies. I hope that my research experience and results will enable me to help promote the continual development of the institute in both research and practical areas.
The institute has achieved fruitful accomplishments in different areas owing to the generous support of The Hong Kong Polytechnic University and institutional donors. In particular, acknowledgement should be extended to the Keswick Foundation, Hang Oi Charitable Foundation, Lee Kum Kee Family Foundation, ZeShan Foundation, WoFoo Charitable Foundation, and the Elderly Academy Development Foundation. Thanks to the support and donations of our donors, the institute has been able to grow and become a centre of research, education, and practice on active ageing at local and international levels. At present, the institute has more than 4,000 qualified members (aged over 50 years). In the future, we look forward to collaborating with community members from all walks of life and institutional donors to increase our synergetic spirit and lead the institute to the next milestone in its development. Although we are thankful for the past, we should now reflect on the accumulated experience it has afforded us. In addition, we should remember our mission to jointly create a brighter future for older adults.
Dr BAI Xue
Director, Institute of Active Ageing
Associate Professor
Programme Leader of BA(Hons) in Applied Ageing Studies and Service Management
Department of Applied Social Sciences
The Hong Kong Polytechnic University
(July 2020)