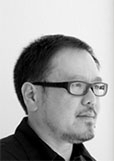 2010 University Fellow
Mr Freeman Lau Siu Hong
BBS
Having graduated from the Hong Kong Polytechnic, a predecessor of PolyU, with a Diploma in Design in 1979, Mr Freeman Lau is a renowned, home-grown designer who is committed to enhancing the status of Hong Kong design in the international arena and to promoting design education. He joined Kan Tai-keung Design & Associates Limited in 1988, and has been a Partner of "Kan & Lau Design Consultants" since 1996.
Although busy in his professional life, Mr Lau has been actively involved in public service. He often provides professional services to non-government organizations like Friends of The Earth, World Wide Fund for Nature Hong Kong and World Vision-30 Hour Famine. He has also shown particular interest in the development of design education in Hong Kong. He chaired the PolyU Advisory Committee on Design from 2005 to 2009, and has been appointed Adjunct Professor of PolyU School of Design.
Currently, Mr Lau is Vice Chairman of the Board of Directors of the Hong Kong Design Centre. He is also the Secretary General of the Hong Kong Federation of Design Associations and a member of the Design Management Institute Advisory Council. Since 2007, he has been director of the Beijing Creative Centre, providing his vision and experience to the development of China's creative industries.
Mr Lau has won numerous local and international design awards over the years, including the International "Bottlewaterworld Design Awards," Lifelong Design and Art Achievement Award at the Third (jiajun) International Exhibition of Design and Art in China, and Gold Awards from the Hong Kong Designers Association. Apart from his work in the design profession, he has also contributed significantly to the community and to his alma mater PolyU. He was named as one of the Ten Outstanding Young Persons in 1997 and honoured with the Outstanding PolyU Alumni Award in 2001. In 2006, he was awarded the Bronze Bauhinia Star by the Government of the Hong Kong Special Administrative Region.
Chairman Yang, University Council Members, President Tong and Honoured Guests,
I am very grateful to my alma mater for conferring this Honorary Fellowship upon me.
I started my career in the 1980s, a time when Hong Kong was exploring the integration of Eastern and Western cultures and when the handover of Hong Kong had been confirmed. Cultural design was the focus during that period. Before and after the handover in the 1990s, there was a gradual increase in exchange between Hong Kong and the Chinese mainland. With the continuous development of national enterprises and the expanding scope for design business, the standard of Hong Kong design profession had been significantly enhanced. Starting from 2000, design professionals began to focus on exploring the role of design in the creative industries and on creating synergy, thus taking the design profession to the next level of development.
In the past, due to the openness of Hong Kong which embraces diverse culture with global vision, our design industry was a regional leader. These days, our biggest challenge, as well as the greatest opportunity, is the integration with enterprises in the Chinese mainland.
Innovation was repeatedly emphasized in the recently-announced National 12th Five-Year Plan. The advantage Hong Kong has always had is its willingness to "dare to innovate." I sincerely hope that the Government will allocate more resources to support creative education so that our competitive advantage can be further strengthened.
To me, success is made possible not only by individual efforts, but by having the right community setting at the right time. Taking this opportunity, I must express my gratitude to my partner, Professor Kan Tai-keung, for inspiring me and helping me in my career, and to my colleagues and business associates for their support over the years. I would also like to thank my friends and allies, including Mr Victor Lo, Mr Danny Yung, Ms Ada Wong and Mr Mathias Woo, for working together to promote the creative industries. My thanks also go to friends from other professional organizations. I am also most certainly indebted to my family for their understanding and support.
Let's continue our efforts to bring a brighter future for the creative industries of Hong Kong. Thank you!