Clinical Skills Laboratories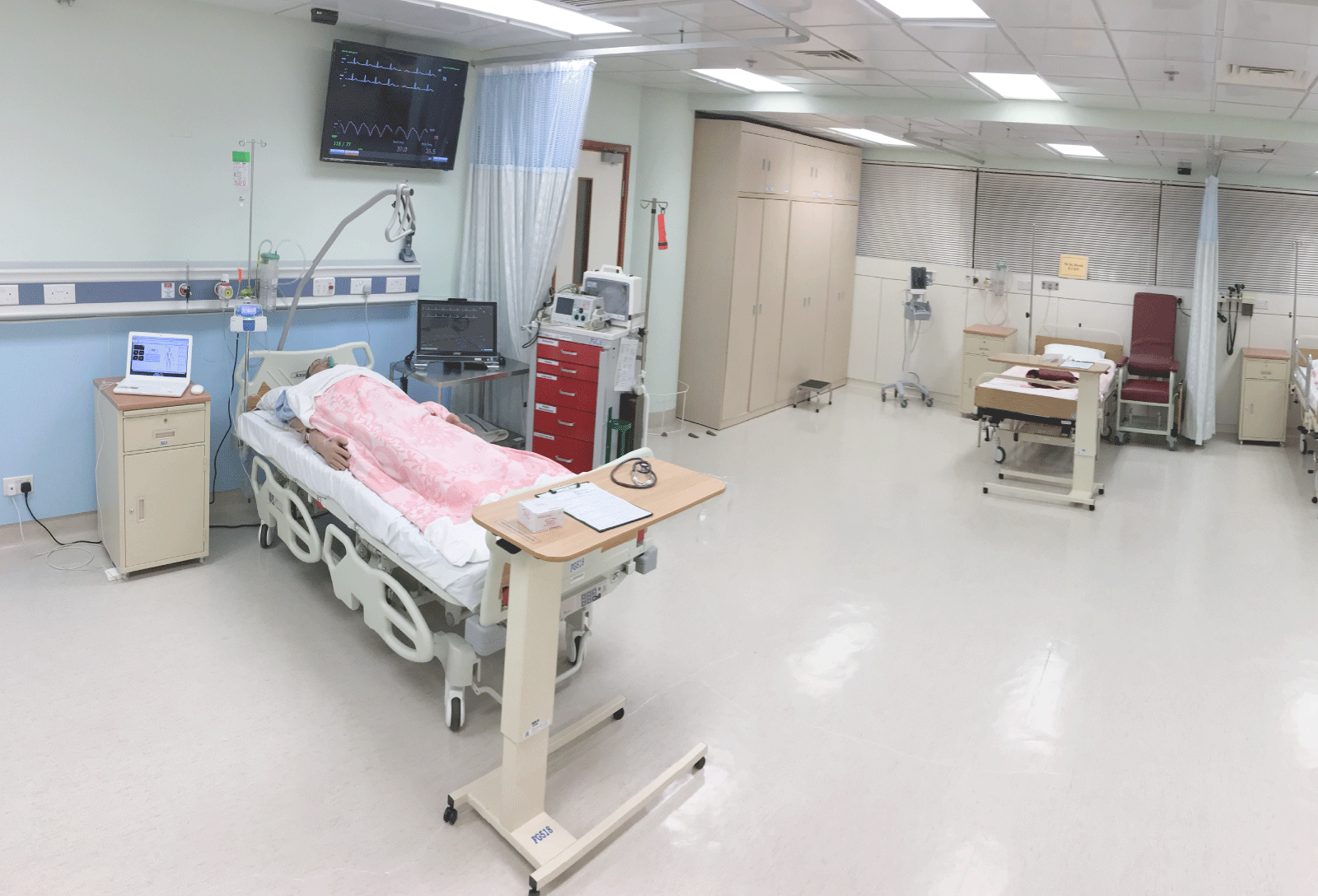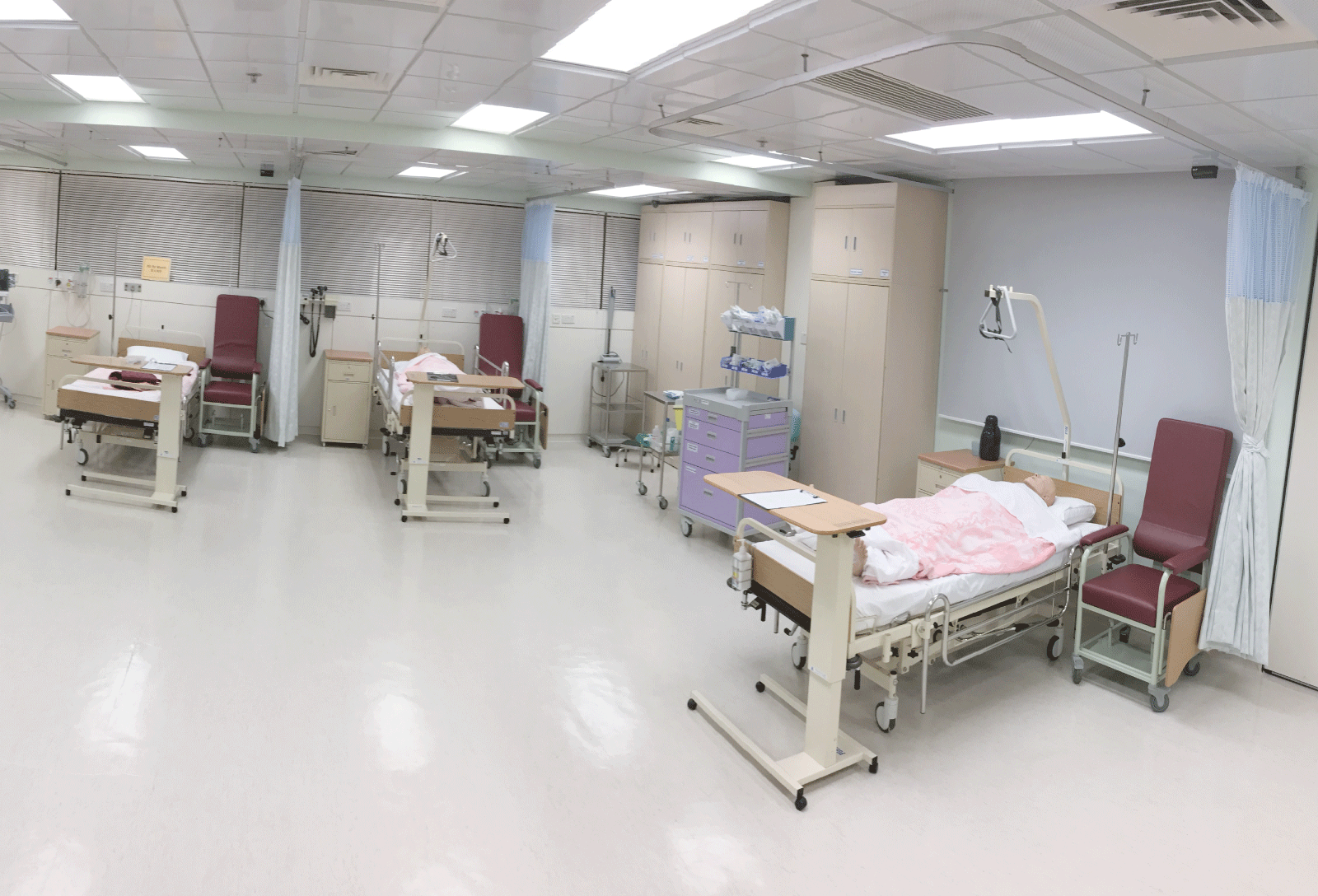 Well equipped as hospital wards
Clinical skills laboratories are well equipped and furnished as hospital wards for nursing practice. Each has ward beds, equipment and a computerized audio-visual system to facilitate teaching, demonstration and return-demonstration. Special features of the laboratories include BabySim and PediaSim, wireless patient simulators and a mimic bathroom.
To provide students with a realistic clinical experience, a mimic bathroom is designed in GH185 to foster the learning of patient transfer, assisted bathing, and promote the awareness of patient safety and occupational safety.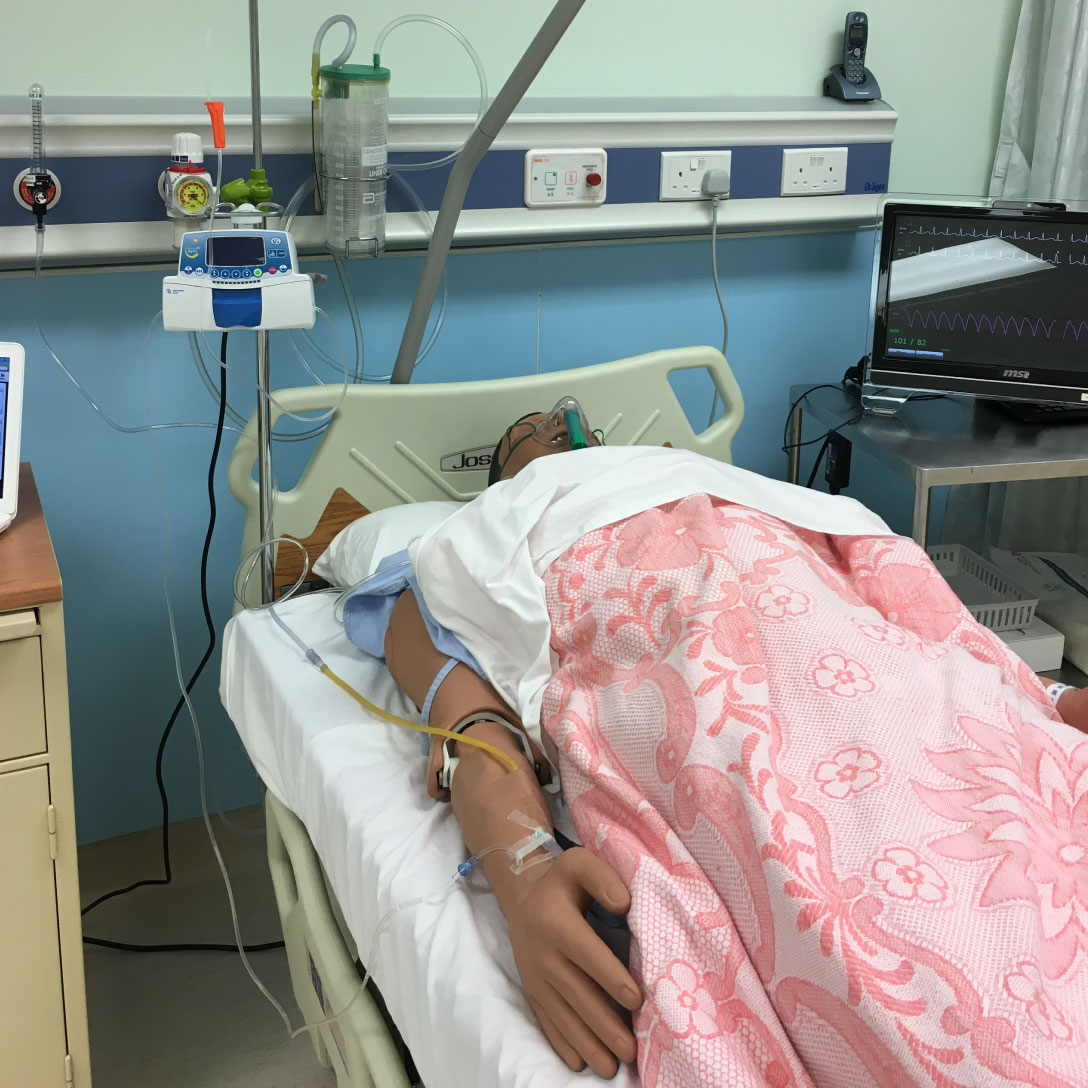 Simulation-based scenarios
To facilitate students' practising of nursing skills in various ward situations of emergency and promote their abilities to work with other disciplinary teams, one of the laboratories is designed as a "Live-Ward" to provide an authentic environment.
Simulation-based scenarios can be applied concurrently to a dummy, a standardised patient and a simulator. The laboratories are equipped with up-to-date nursing equipment to promote student readiness and their clinical skills competency. A set of audio-visual system is also employed to enrich learning process and experience.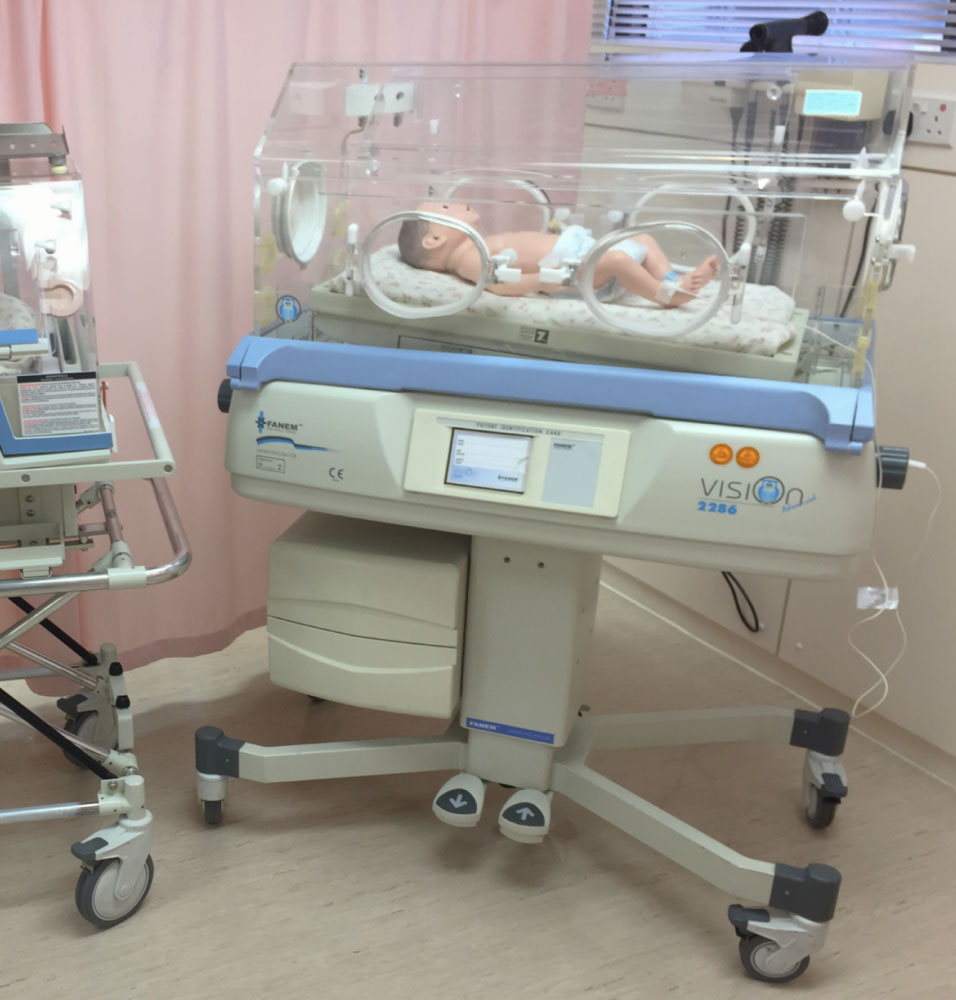 Two simulation systems, BabySim and PediaSim are installed in FG520.
BabySim and PediaSim are complete recreations of a 3- to 6-month-old infant and an actual 6-year-old child respectively. Both mannequins are designed to simulate human body systems and various human physiological conditions.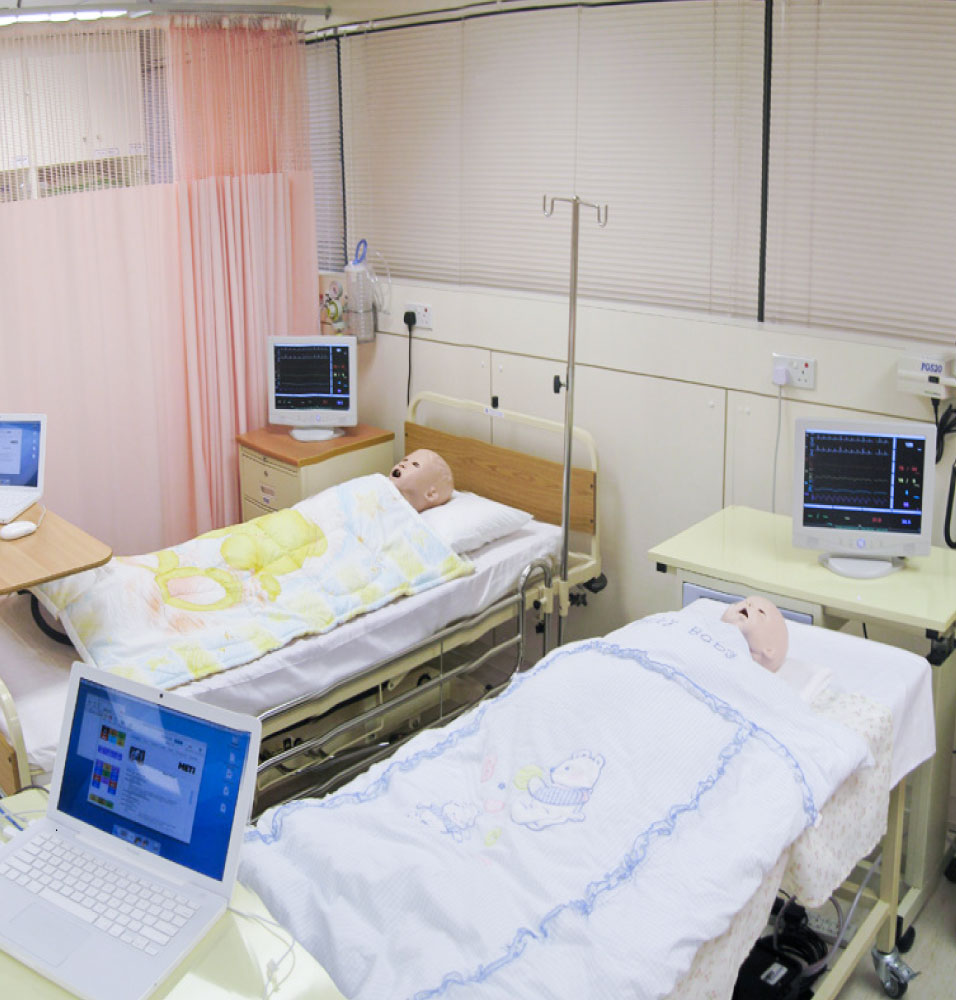 BabySim and PediaSim allow users to create custom scenarios to meet specific teaching objectives. Pre-configured clinical simulations cover a range of infancy or childhood events and crises. Multiple scenarios can be overlaid upon one another to create combined situations.
Wireless Patient Simulators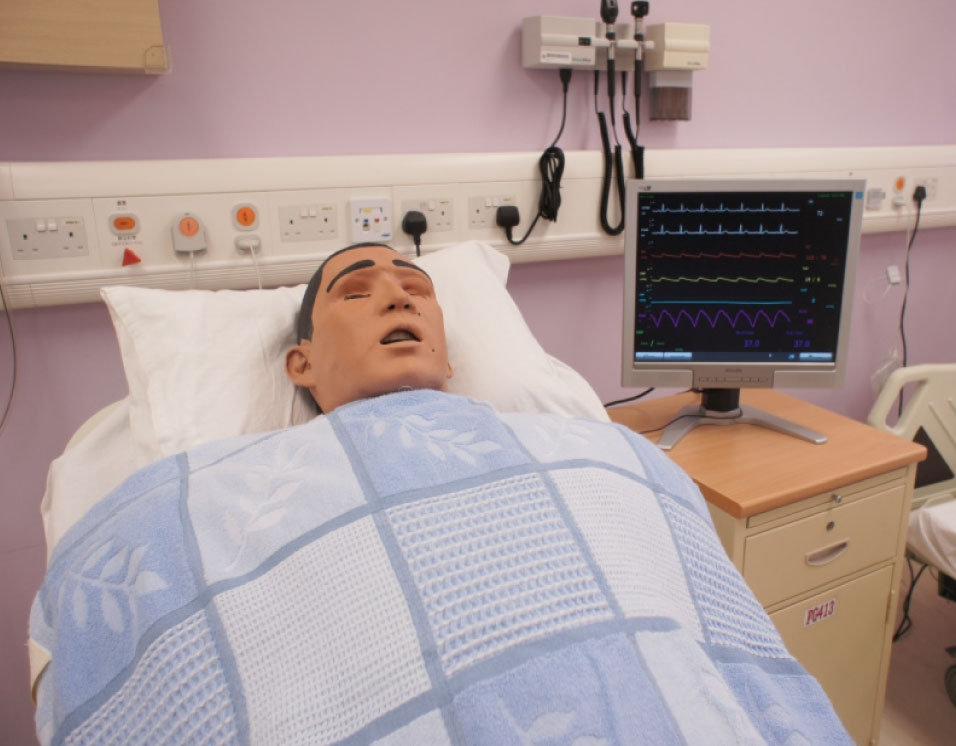 Two sophisticated Wireless Patient Simulators (Apollo Prehospital) are installed in FG412 and FG413, which allow students to acquire fundamental nursing skills in caring for patients and enhance their clinical reasoning.
The systems directly support several learning modules: Advanced Cardiac Life Support (ACLS), Disaster Medical Readiness (DMR), Cardiopulmonary Critical Situations (CCS) and Emergency Medical Services (EMS). They facilitate and enhance study in various advanced teaching curricula.