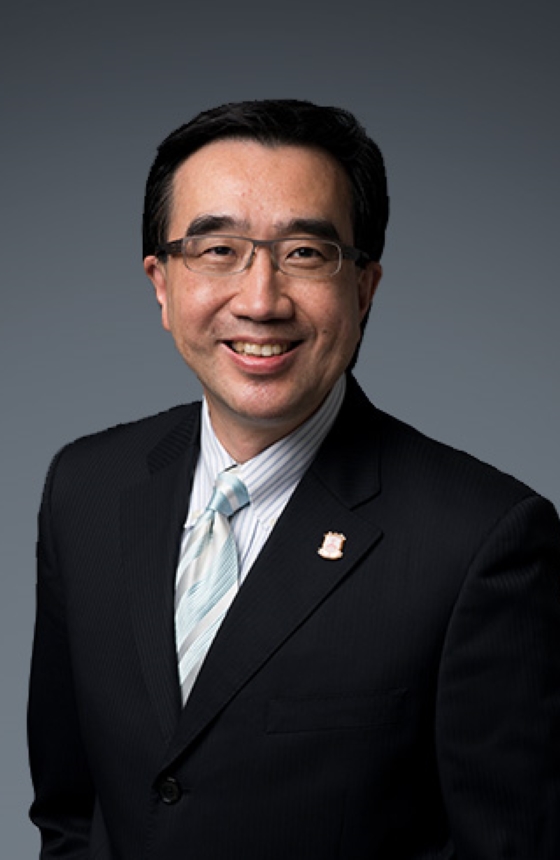 Biography
Dr. Eric Chan, a certified hospitality educator (CHE) is currently Senior Teaching Fellow in School of Hotel and Tourism Management.
Before joining PolyU, Dr. Chan has worked in the hotel industry for more than 10 years. His tenure in the Island Shangri-La, The Park Lane and Hyatt Regency Hong Kong has enriched his understanding of hotel operations very much. He has been the recipient of the Outstanding Employee of the Year Award by Hyatt International Corporation in recognition of his outstanding performance and service. Dr. Chan has also gained experience in the tourism area when he was one of the partners of a travel agent in Hong Kong.
Dr. Chan simultaneously worked and earned a higher diploma and undergraduate degree in Hotel & Catering Management at PolyU despite the long hours of industry. Later, after entering the field of education, he received his master's degree from Macquarie University, Australia and his Ph.D. from the Business School at Oxford Brookes University, UK.
Dr. Chan is passionate about research and has demonstrated his expertise by building a solid and innovative foundation in Environmental Management. He has published research articles in prestigious international refereed journals, book chapters, entries in the hospitality and tourism encyclopaedia and has presented papers at international conferences. Many of his research articles are regularly referenced by other scholars.
Dr. Chan has successfully obtained several research grants in recent years, such as Internal Competitive Research Grants and Departmental General Research Funds granted by The Hong Kong Polytechnic University and the General Research Fund. He has also been appointed Associate Editor of Cornell Hospitality Quarterly (a journal rated A+ by SHTM), Coordinating Editor of the International Journal of Hospitality Management (rated A+ by SHTM), an Editorial Advisory Board Member of the International Journal of Contemporary Hospitality Management (rated A+ by SHTM), and an Editorial Board Member of the Journal of Tourism and Recreation, assisting the journals to administrate the reviewing process, and to review academic papers. He has also served as Ad-hoc reviewer for a no. of academic journals such as Cornell Hospitality Quarterly, International Journal of Hospitality Management and Tourism Management etc.
In 2014 and 2016, the International Journal of Contemporary Hospitality Management (IJCHM) cited Dr. Chan as one of their top 10 reviewers for the high-quality critical reviews contributed to the Journal. In May 2016, Dr Chan was nominated for the Research Excellence Award 2016 organised by SHTM. His co--authored article entitled "Co-creation and Higher Order Customer Engagement in Hospitality and Tourism Services" published in International Journal of Contemporary Hospitality Management has been chosen as a Highly Commended Award Winner at the Emerald Literati Network Awards for Excellence 2017.
Dr. Chan's teaching responsibilities include courses in hospitality facilities management and design, hotel environmental management, lodging and accommodation management, front office operations, and tourism & hospitality marketing etc. He has a successful track record of inspiring students, delivering a range of subjects in various areas of hotel management from higher diploma to degree level. To foster a dynamic learning environment for SHTM students, he has developed the SHTM Mentorship Programme to provide the students with greater access to advice and guidance from external mentors. In 2009, he was nominated by SHTM students for the SHTM's Teaching Excellence Award.
Apart from his teaching at PolyU, Dr. Chan has conducted numerous seminars and workshops for the Hong Kong hotel and tourism industry, for various hotel, tourism and even banking companies to help improve their service quality and methods of maximising revenue. He has served as Hotel Management Specialist assisting the Hong Kong Quality Assurance Agency (HKQAA) audit team to assess the ISO 9000 quality management system of hotel.
Dr. Chan has also assisted in developing a significant social responsibility partnership with the Hospitality School of Ho Chi Minh City, Vietnam, helping it develop a one-year certificate course in Housekeeping Management. The Hospitality School, a non-profit institution operated by the Vietnamese Department of Labour, Invalids and Social Affairs, provides hospitality training to disadvantaged youths and street children. Dr. Chan was awarded the Service Excellence Award 2016 by the SHTM for his contributions.



Education and Academic Qualifications
Ph.D. (2009) Oxford Brookes University, UK

MM (1999) The Macquarie University, Australia

BA (1997) The Hong Kong Polytechnic University

HD (1995) The Hong Kong Polytechnic University
Professional Qualifications
MIH (Member, Institute of Hospitality)
CHE (Certified Hospitality Educator)
Academic and Professional Experience
Hospitality and Hotel Management
Research Interests
Environmental Management in Hospitality and Tourism Industry

Hotel Facilities Planning and Design

Co-creation in Hospitality and Tourism Services