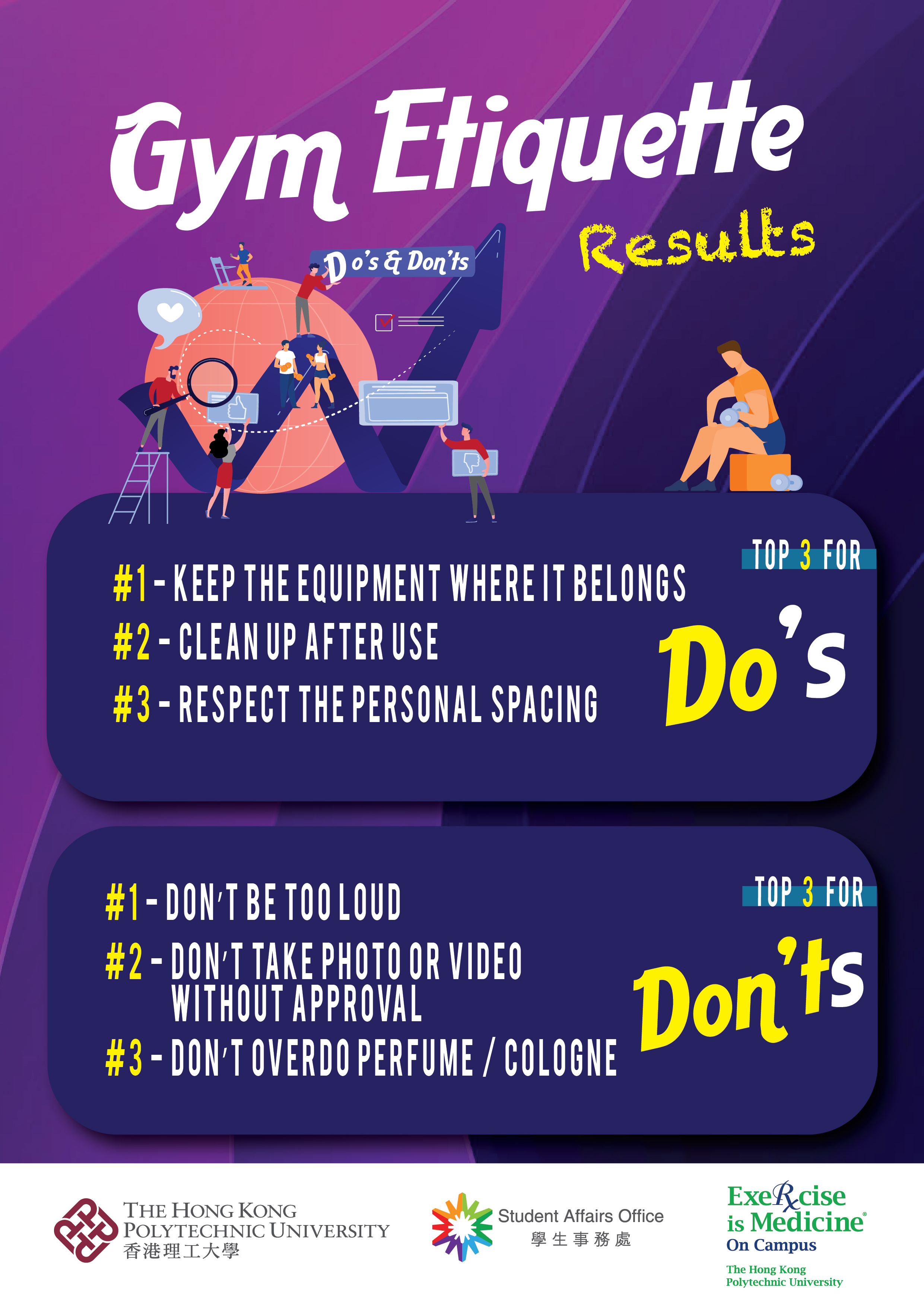 Objective
The Do's & Don'ts of Gym Etiquette - Vote for Top 3 aims to raise public awareness of the etiquette when using the facilities in fitness room.
Eligibility
All full-time PolyU students and staff
Period of Vote
11 – 22 October 2021
The voting results will be announced and posted on our website on 2 November 2021. Participants who joined the vote will be eligible to enter the lottery game. The lucky draw winners will be notified individually by email.
Souvenir & Prizes
Souvenir: EIM-OC Shoe Bag or Tote Bag
Participants who joined the event will received a souvenir (while stocks last)
Prizes: 30 lucky draw winners will received the prize of Archon Smart Watches (BEMOVED AM03 Version)
The organiser has the right to request the winners to provide identification proof for verification as fulltime PolyU student or staff. Souvenirs & Prizes will only be awarded upon verification of identity.
Rules
Each participant should only vote once. For participants who make more than one submission, only the first submission will be accepted.
The organiser reserves the right to amend the rules of the competition.
In case of any dispute, the decision of the organiser will be final and binding on all parties concerned.
Personal Information Collection Statement
The personal data provided will be kept confidential and only be used for the purposes related to this event. The personal data collected by the organiser will only be used for the purposes related to the Do's and Don'ts Online Voting Survey.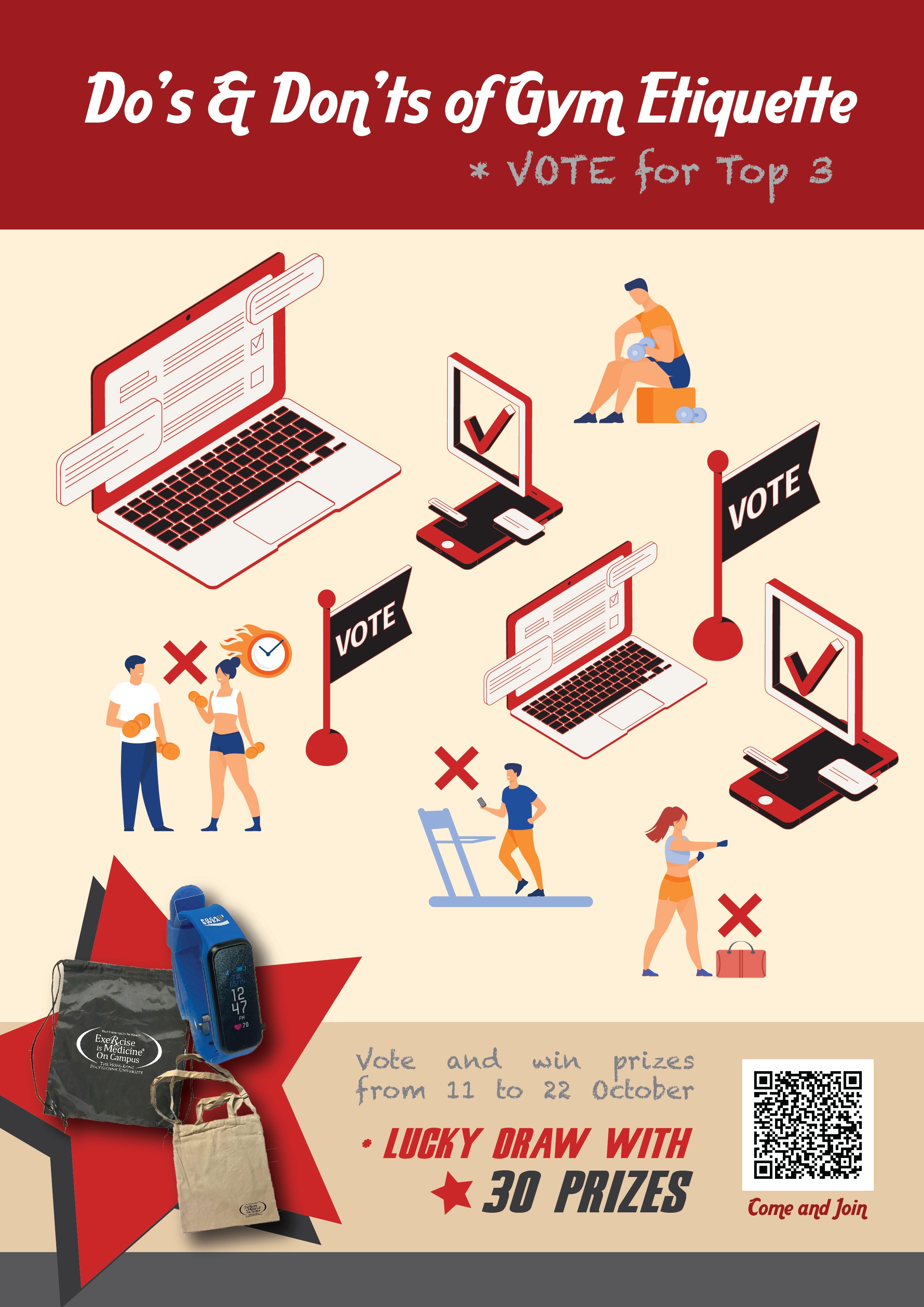 Participants could complete and submit the online survey after clicking the "Join Now" button of this website.
Join Now (Activity ended)
Participants are welcome to choose 3 options from the "Do's and "Don'ts" List in the survey. Participants who joined the event will received a souvenir (while stocks last).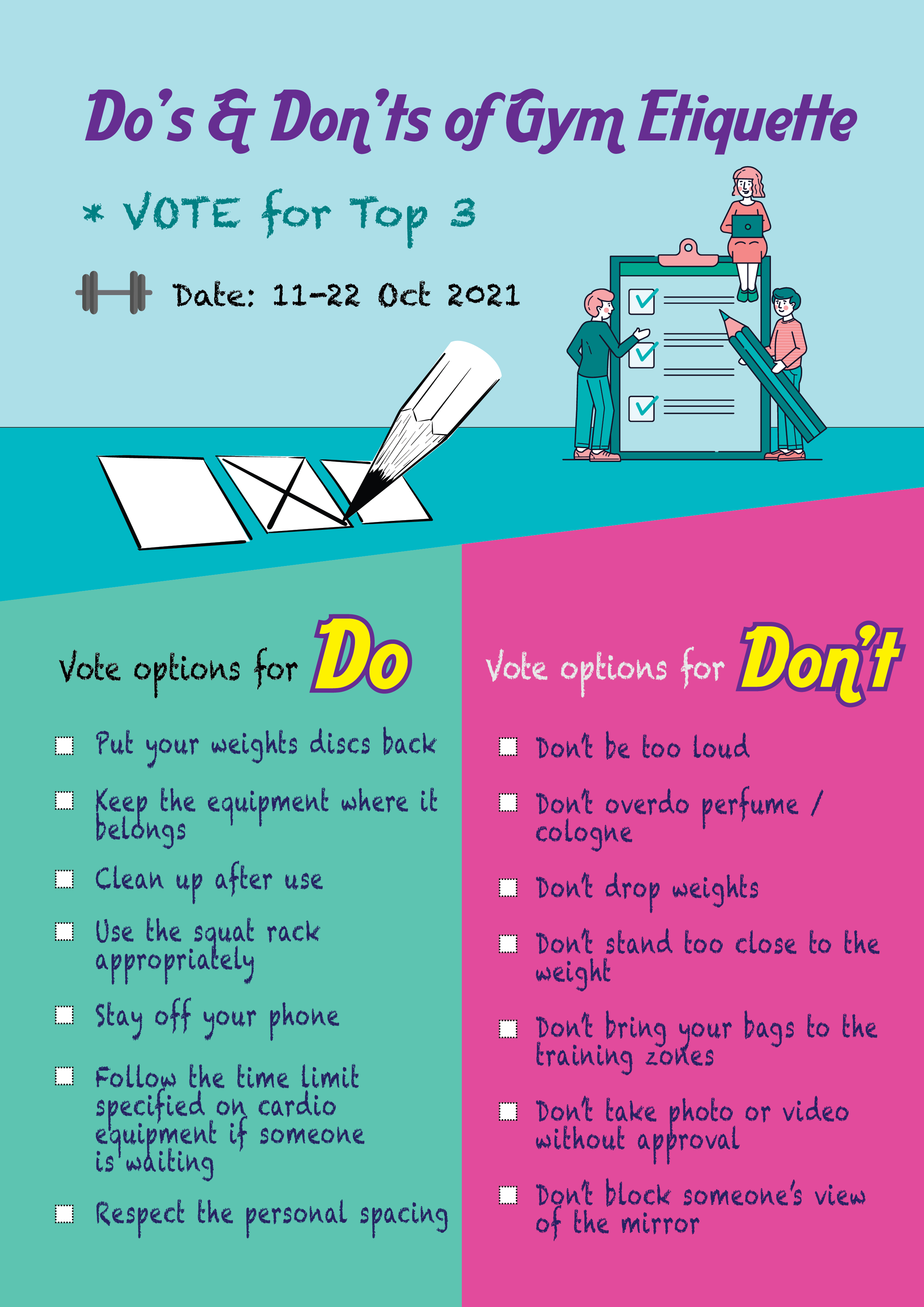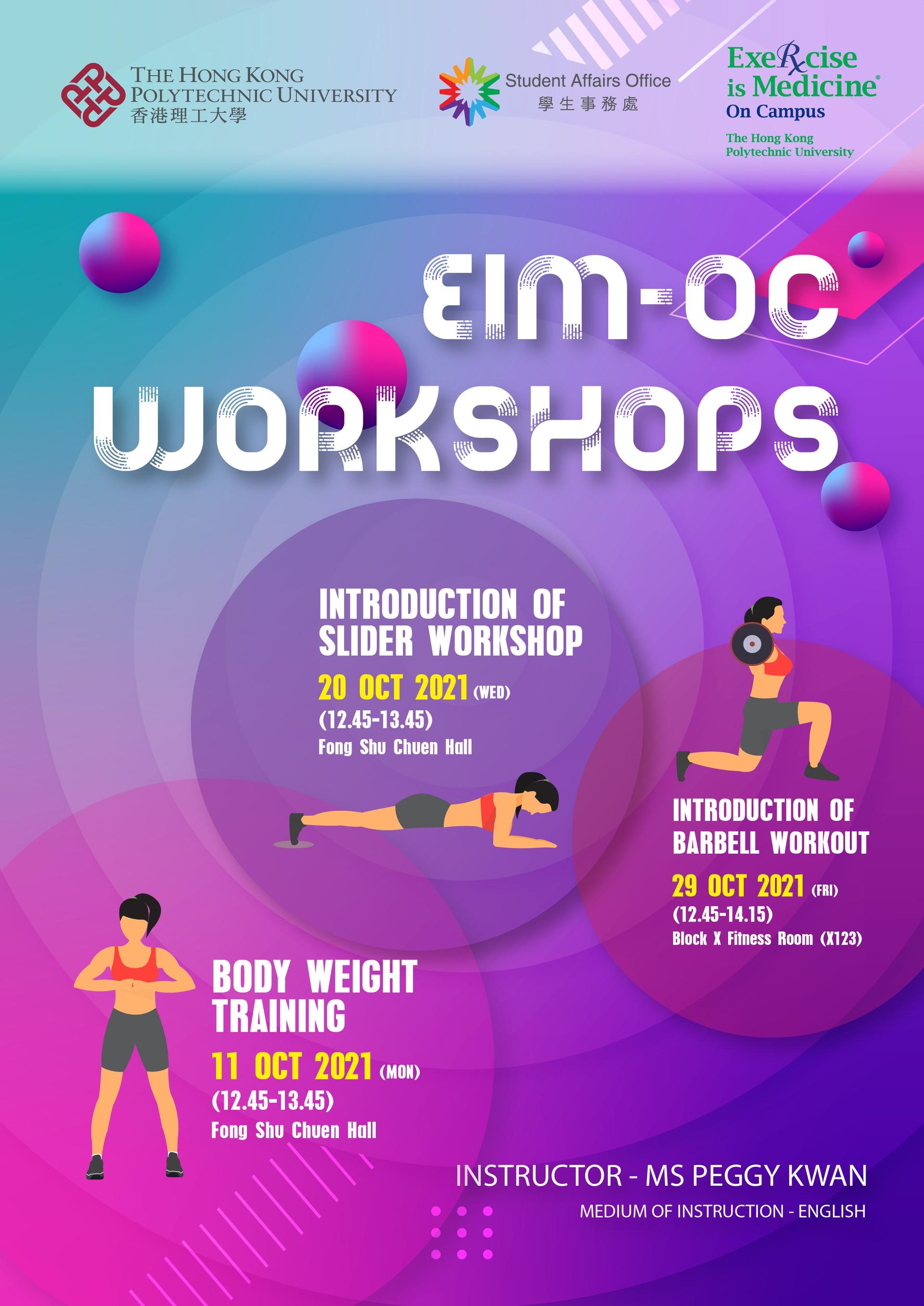 Let's work together and improve your health and well-being!
For enrollment, please click HERE. (Activity ended)
Nike Training Club(NTC) is an all-purpose workout plan inspired by world-class athletes and designed by Nike Master trainers. It focuses on endurance, mobility, strength and yoga. NTC is welcome to anyone in all fitness levels. All you need is to come in with your training gear, bring a bottle of water and a hand towel.
For enrollment, please click HERE. (Activity ended)