PolyU provides various university research funding schemes and solid framework to support research development across disciplines, institutions and regions.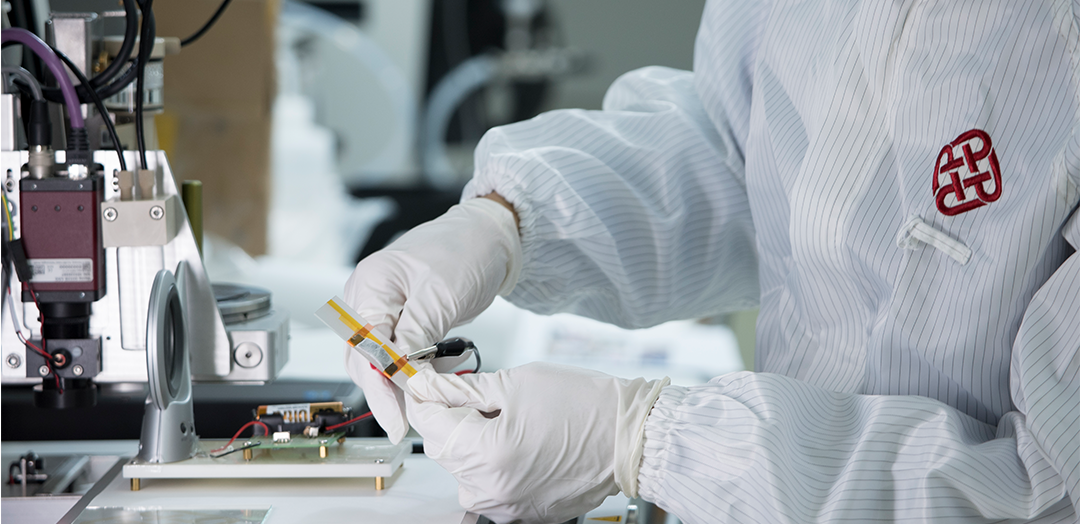 PolyU commits to research excellence and addresses global challenges with practical innovation. Our premise of innovation is for greater social good. From awesome breakthroughs to scientific discoveries, our research seeks to expand human knowledge, address societal needs and make a positive impact on the world around us. Our on-campus research programmes are widely supported by government and research funding units.
PolyU pursues research distinction and academic advancements with the support of various university research fundings. According to the Annual Reports in 2018/19, PolyU has secured a total of HKD2,941 milion research funding with over 3000 research projects undertaken.
In Research Grants Council's Research Impact Fund 2019/20 exercise, five PolyU-led projects were awarded a total of HK$32.7 million research funding, representing 45% of the total funds granted and the total number of funded projects in university.
This achievement marked the second year in a row that PolyU led the way in these two criteria, with more than HK$97 million secured for its impact-related proposals over the two years. In 2018/19, 10 out of 30 projects supported by the Fund were headed by PolyU. These proposals were granted more than HK$65 million, around one-third of the Fund's total support for the year. The university research funding results testify to the PolyU's strength in undertaking impactful and translational research projects that meet society's needs and improve people's well-being.
Among various university research fundings, PolyU has also secured over HK$18 million funding from the Health and Medical Research Fund (HMRF) of the Food and Health Bureau in 2020, to commence eight research studies on COVID-19. These projects cover a wide range of disciplines including health technology, biomedical sciences, healthcare, rehabilitation as well as social sciences. Among the 23 funded research projects steered by local universities, eight are led by PolyU researchers representing over 30% of the total research funding and of the total number of projects in the second batch.
University Research funding opportunities for staff
Researchers at PolyU can access various university research fundings support through internal and external grants and schemes. Staff can apply for external research funding for their research activities, which include funding provided by all kinds of research funding schemes and funding support from individuals or other entities for collaborative research projects. Staff can visit the Research Office's website to get more information on different research funding opportunities.