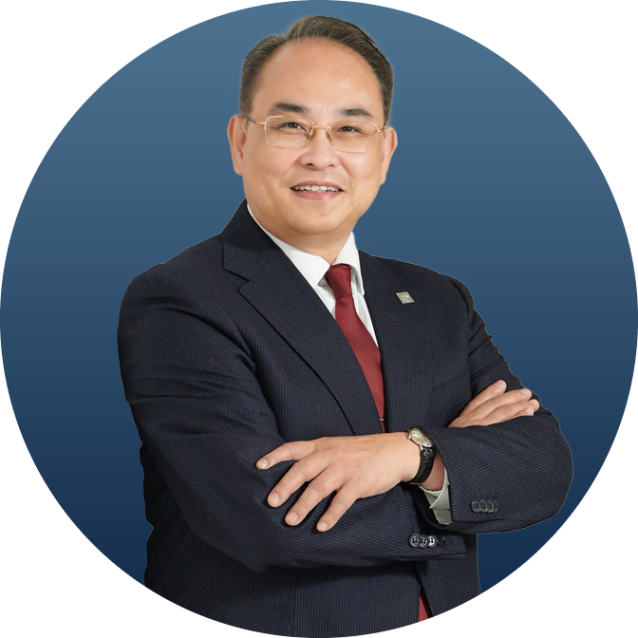 Ir Prof. Yuen Pak Leung
Immediate Past President
The Hong Kong Institution of Engineers
Higher Diploma in Mechanical Engineering, 1979
Outstanding Alumni Award in Professional Achievement and Community Service Achievement of PolyU Department of Mechanical Engineering
Outstanding Alumni Award in Professional Achievement and Community Service Achievement of PolyU Faculty of Engineering
Prof. Yuen is currently an executive of the Hospital Authority overseeing the design, construction and operation of the engineering infrastructure in public hospitals including the two mega-scale 10-year hospital development plan projects. Under his stewardship, the hospitals adopted a number of innovative engineering measures covering also energy savings to lower carbon emission and received the "Regional Energy Project of the Year Award" by the US Association of Energy Engineers for three consecutive years. He had been WHO and UNOPS advisor for constructing isolation facilities in the Republic of Indonesia, and provided voluntary engineering support to Szechuan Earthquake hospital reconstruction works.
A veteran hospital engineer and an expert in the specialized hospital ventilation system, Prof. Yuen Pak Leung is a well-known figure in the industry. During his 40 years of hospital engineering service, he had fought several battles against the pandemics encountered by both SARS and COVID. With his wit and expertise, he was able to overcome the challenges by devising isolation facilities in hospitals within a short period, thus keeping the spread of the virus in check.
Internationally, he is current Deputy Chair of the Seoul Accord, Deputy Chair of the International Engineering Technologists Agreement (IETA), and the Vice President of CIBSE UK. Although Prof. Yuen has already stepped down from the post of the President of HKIE, he has insisted on realizing the ambition he had for HKIE during his tenure - "Believing is seeing - Innovation for transformation". He firmly believes only with innovation we can find our way forward and ensure the sustainable development of Hong Kong.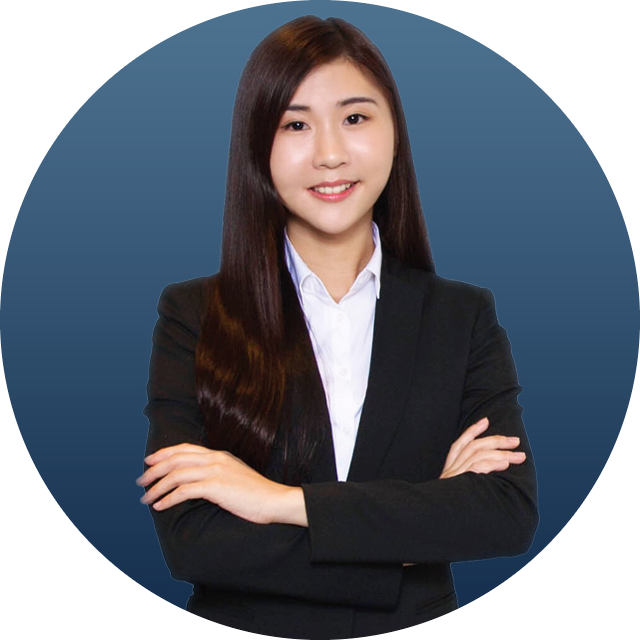 Miss Lui Ka Wing, Winky
Electrical and Mechanical Engineer
Electrical and Mechanical Services Department, HKSAR Government
MSc in Mechanical Engineering, 2019
BEng (Hons) in Mechanical Engineering, 2015

Outstanding Young Alumni Award in Community Service Achievement of PolyU Department of Mechanical Engineering
Miss Winky Lui has been devoting to voluntary services at various professional institutions with an aspiration to uplift the image of engineers and draw an influx of the younger generation, especially women engineers, into the industry in the foreseeable future by actively promoting STEM/STEAM education and fostering innovation technology and knowledge exchange.

Winky was the Chairlady of the Organizing Committee of the Future Engineers Project (FEP) 2019, a half-year STEAM youth nurturing programme jointly organized by the Education Bureau of the HKSAR Government, PolyU Faculty of Engineering and 7 professional institutions (IMechE, ASHARE, IET, ASCE, IGEM, AES and HKIPE). She led the team of over 40 volunteers towards the successful completion of the programme. As an ambassador of the Women In Science & Engineering (WISE) Programme of IET Hong Kong and a member of the Ladies Engineering Team of HKIE MMNC Division, she acts as a role model to share her experience and vision in a number of career talks and workshops to inspire students, especially girls, that engineering is a prosperous career suitable for girls to pursuit.
To recognize Winky's personal achievements, contributions and commitment to the engineering community, she has been awarded the Young Woman Engineer of the Year 2019/2020 – Merit Award from the Institution of Engineering and Technology (IET) Hong Kong. Besides, she achieved the Trainee of the Year Award 2017 presented by The Hong Kong Institution of Engineers (HKIE) as a recognition to her training achievements and contributions to HKIE and Hong Kong Society as a young engineer.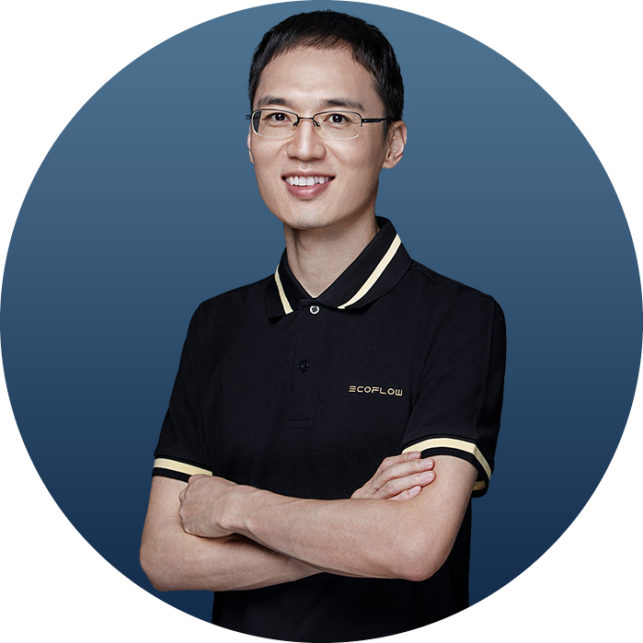 Dr Wang Lei, Bruce
Founder and CEO
EcoFlow Inc.
BEng (Hons) in Mechanical Engineering, 2010
Outstanding Young Alumni Award in Entrepreneurial Achievement of PolyU Department of Mechanical Engineering
Outstanding Young Alumni Award in Entrepreneurial Achievement of PolyU Faculty of Engineering
Outstanding PolyU Young Alumni Award in Entrepreneurial Achievement

Dr Wang Lei started his undergraduate study in Mechanical Engineering with full-scholarship in 2006 and obtained his BEng with First Class Honors in 2010 from PolyU. Dr Wang has always been interested in renewable energy technologies. His interest and passion were strongly cultivated in the dynamic study environment in PolyU and drove him to continue his further study. He then completed his PhD research in new energy storage technologies in 2014 in HKU.

Dr Wang founded EcoFlow in 2017 and has been serving as the company's CEO. Under his leadership, EcoFlow has developed into a national high-tech enterprise and is recognized as a unicorn company backed up by Sequoia and Hong Kong Foundation X with a valuation of over one billion USD in 2021. Dr Wang has obtained a total of 111 authorized patents and published 8 research papers in the field of batteries and energy storage. Since the foundation of EcoFlow, Dr Wang has led the team to carry out research and development with the mission to reinvent the way the average people and families access energy, and has been committed to building EcoFlow into a leading renewable energy solution provider across the globe.

EcoFlow is dedicated to the development of portable power and clean energy products, launching two product lines – RIVER and DELTA, to meet the power needs of various scenarios, including home backup, outdoor recreation, and professional work. In 2021, EcoFlow released the world's first portable home battery – the EcoFlow DELTA Pro, which was named in TIME's list of 100 Best Inventions of the year. Till now, EcoFlow has delivered clean energy solutions to over one million users in more than 100 markets. Today, through the constant commitment into developing innovative renewable energy ecosystem, EcoFlow has become an important participant in the world's mission of carbon neutrality, endeavoring to foster a carbon-neutral lifestyle for every individual and household to participate in daily life.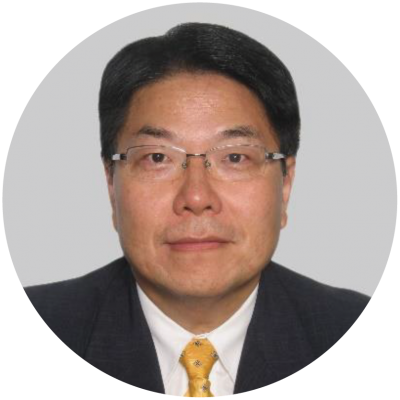 Ir Dr CHEUNG Him Wah, Angus
Chief Executive Officer
China Aircraft Services Limited
Associateship of Mechanical Engineering, 1981
Higher Diploma in Mechanical Engineering, 1980
Dr Angus Cheung is the Chief Executive Officer of China Aircraft Services Limited, Director of Shanghai Eastern Aircraft Maintenance Company Limited, Chartered Mechanical, Electrical and Industrial Engineer.
After graduated from the Poly U, Angus pursued his further studies in The University of Hong Kong, The Chinese University of Hong Kong and Warwick University. He contributes much of his effort in promoting education. Apart from serving as Member of Advisory Committee for ME and EE department of PolyU, he is an Industrial Fellow of Warwick University, Adjunct Professor of Poly U and Visiting Professor for Civil Aviation University of China. He also strives to promote the development of aviation and technology. He is President of Hong Kong Aviation Industry Association, Past Chairman of IET (H.K.), Council Member of Hong Kong Airport Technology Advisory Council, Steering Committee Member of Hong Kong Aviation Academy and Member of Enterprise Support Scheme Panel under the HKSAR Government Innovation and Technology Fund.
In 2010, Angus was awarded the "China's Outstanding Persons for Enterprise Innovation of the Year" by Chinese Association of Productivity Science and awarded the "China Economic Personage" in 2015, jointly organized by China Economic Daily, Economic News Magazine and China Economic Information & Agency.
In the past 80 years, the Department of Mechanical Engineering has empowered numerous students with not only sound knowledge in mechanical engineering, but more importantly the global outlook, creative mindset and professional ethics. I am so grateful to be one of the ME alumni. As a member of the Hong Kong Aviation Industry and the engineering community, I would make every effort to encourage and support more youngsters and existing participators to pursuit their dreams or career in aviation or engineering which can also help Hong Kong to remain competitive in the years ahead.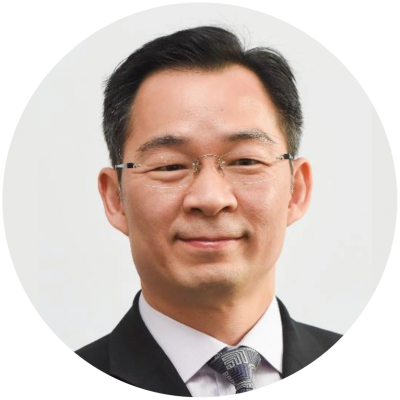 Ir Prof. LAU Kin Tak, Alan
Pro-Vice-Chancellor
Swinburne University of Technology
Doctor of Philosophy, 2001
Prof. Alan Lau is Pro-Vice-Chancellor (Research Performance and Development) of Swinburne University of Technology, Australia. He received a craft apprenticeship training at HAECO for 4 years before pursuing his Bachelor and Master degrees of Engineering in Aerospace Engineering in Australia. He obtained his PhD at The Department of Mechanical Engineering (ME), PolyU in 2001. Since then, he has received numerous international teaching and research awards, his publications have received high citations to date. In 2014, he has been elected as the International Vice President of the Institution of Mechanical Engineers (IMechE), the first IMechE's member outside United Kingdom (UK) taking up the Vice Presidency in its history. In the following year, he was appointed as an Alex Wong/Gigi Wong Endowed Professor in Product Design Engineering (the first professor in ME was granted an endowed professorship). He helped ME to secure over HK$ 15 M donation to support its teaching and research activities from 2008 to 2015. Currently, he is appointed as an Independent Non Executive Director of Kingsflair International (Holdings) Limited (HK Stock Code: 6822). He is also a Fellow of many engineering professional bodies. In his age of 40, he was elected as a Fellow of European Academy of Sciences (歐洲科學院院士). Last year, he was also elected as a Fellow of European Academy of Sciences and Arts(歐洲科學及藝術學院院士).
Prof. Lau's future career aspiration is to build up a comprehensive education model to provide youngsters an opportunity to receive all-round professional training through quality academic programmes provided by high schools and universities, and initiate more active collaborations between the education sector and the industry to reinforce the student's practical skills and knowledge to prepare them as readily-employable and knowledgeable graduates to serve the community. His personal motto is "世上沒有做不好的東西,只有不想做的東西"。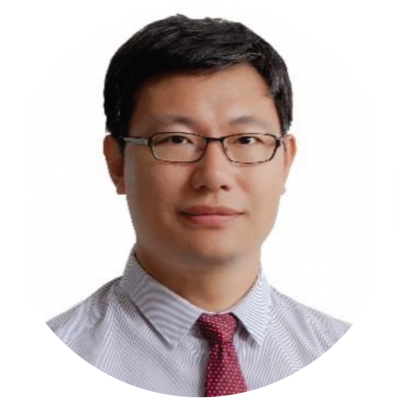 Prof. LI Bing
Dean
School of Electrical Engineering and Automation
Harbin Institute of Technology (Shenzhen Graduate School)
Doctor of Philosophy, 2001
Prof. Li Bing received his B.S. degree and M.S. degree in mechanical engineering from Liaoning Technical University, China, in 1993 and 1995, and the Ph.D. degree in Dept. of Mechanical Engineering from The Hong Kong Polytechnic University, Hong Kong, in 2001. He was the Engineering Director of Maxbright Engineering Ltd. in Hong Kong, from 2002 and 2003. He was an Associate Professor at mechanical engineering in Harbin Institute of Technology Shenzhen Graduate School, Shenzhen, China from 2003-2006, and was a Professor in 2006. He is currently the Dean of the School of Mechanical Engineering and Automation, Harbin Institute of Technology at Shenzhen, China. His research interests include robotics, parallel kinematic machines and mechanical vibration and control.
Prof. Bing Li is selected as an Innovation Talent in Science and Technology, National Tenthousand-talent Program of China in 2016. He authored a book entitled Fixture Design of Automotive Body Assembly (Science Press, China, 2014) and is Currently an Associate Editor of Intelligent Service Robotics(Springer). He was a recipient of State Technological Invention Award of China in 2014 and Natural Science Award of Shenzhen in 2016, and has been awarded Best Paper Award in Biomimetics in 2014 IEEE International Conference on Robotics and Biomimetics.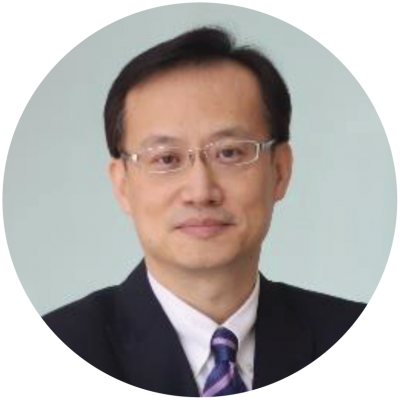 Mr SZE Wai Pan, Banting
Chairman and Chief Executive Officer
Freetech Road Recycling Technology (Holdings) Limited
Higher Diploma in Mechanical Engineering, 1989
Mr Sze Wai Pan is the founder, Chairman, CEO of Freetech Road Recycling Technology (Holdings) Limited, a company listed on HKEX main board (HK stock code: 6888). Mr Sze is the chief engineer of Freetech Group, and the expert in asphalt pavement Hot-in-Place recycling technology R&D and engineering management, the pioneer of Green development in China road maintenance industry, and the inventor of approximately 200 national patents.
Mr Sze obtained a Master of Science degree (with distinction) from University of Warwick, United Kingdom, and Master of Arts in Quantitative Analysis for Business in City University of Hong Kong. In May 2009, Mr Sze was awarded the highest recognition in the field of science and technology as a Nanjing Science and Technology Achievement Award from Nanjing Municipal Government. In March 2013, he was nominated for the Young to Middle-aged Expert with Outstanding Contributions in Jiangsu Province. Mr Sze has participated in the State Council counselor meetings and made speeches and suggestions for the green recycling welfare.
Current Job Position and Organization:
Vice President of China Association of Circular Economy/ A member of Academic Committee of China Association of Circular Economy
Director of Freetech Ecological Science and Technology Research Center of University of Chinese Academy of Sciences
Chairman of United Green Infrastructure Fund and Greater China Science and Technology Innovation Foundation
Member of Nanjing Political Consultative Conference (CPPCC)
Honorary President of the Nanjing (H.K.) Association Limited
Vice President of Nanjing Chinese Overseas Friendship Association
Adjunct Professor, at University of Chinese Academy of Sciences
Personal publications by Mr Sze:
1. Technical monograph:
Chief editor of "Research and Application of Hot-in-Place Recycling Technology for Asphalt Pavement "
Chief editor of "Road Machinery Manual"
Chief editor of "Foreign Highway Engineering Machinery Technical Manual"
Author of "Code for Construction and Acceptance of Urban Road Excavation and Quick Recovery"
Author of "Code for Construction and Acceptance of Urban Road Asphalt Pavement Hot-in-Place Recycling"
Author of "Technical Specification for Excavation and Quick Backfill of Urban Road"
2. Managerial monographs:
Author of《萬般鬥志總是情》
Author of《萬物靜觀皆生意》
Ir Dr TSUI Shung Yiu, SBS
Director of Marine (1998-2006), HKSAR
Ordinary Diploma in Marine Engineering, 1967
Ir Dr S Y Tsui was the first batch of Marine Engineering graduate from the Hong Kong Technical College in 1967. He completed the Alternative Training Scheme in 1969 and continued to serve as sea-going engineer in the World Wide Shipping Agency Limited. After serving as Assistant Superintendent Engineer in the World Wide Shipping Agency Limited, he joined the Marine Department as Surveyor of Ships in 1978.
During his tenure in the Marine Department, he undertook a wide spectrum of responsibilities including surveying of ships, construction of new vessels, representing Hong Kong to attend the IMO meetings, examination and registration of seafarers, marine accident investigation, development of policies and legislation and strategic planning for port development and port services.
Under his leadership as the Director of Marine, the Hong Kong Shipping Register had achieved a colossal growth from 6.2 million gross tones in December 1998 to over 30 million gross tones in January 2006. Dr Tsui won the support and respect of his colleagues and the shipping community in steering the Department to face changes and challenges. In addition to his official commitments, he also participated actively in various community services particularly those related to the development of the maritime sector. He had served as a member of the Advisory Committee on Mechanical and Marine Engineering of the Hong Kong Polytechnic as well as the External Advisory Board of the International Centre for Maritime Studies of the PolyU.
Dr Tsui retired from the civil service in 2006 and he continued to participate in various volunteer services. He had served as a trustee of the Hong Kong Maritime Museum Trust, member and Chairman of the HKJB of IMarEST and RINA, individual manager of the Stanley Sea School, and executive member of the Hong Kong Sea Cadet Corps. He is also a member of the saxophone team (愛樂 101) of the PolyU Volunteers.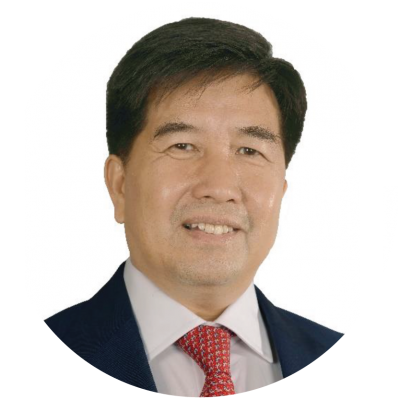 Dr YAU Wing Kwong, JP
CEO
Environmental Association Limited
Higher Diploma in Mechanical Engineering, 1979
Dr Yau Wing Kwong worked as power plant engineer after graduating at HK Polytechnic, and obtained BSc and PhD at Queen Mary College, University of London, with 1st class honours and support from Draper's scholarship and British Gas, on work related to high efficiency heat transfer and decreasing ozone layer depletion. Dr Yau then worked at GEC Alsthom before returning to HK, bringing back energy saving and environmental technologies.
Dedicated to Environmental conservation, Dr Yau applies his engineering experience to Develop practical Environmental Work, education and policy advocacy, including energy saving and renewable energy. His pilot work advocate the government to set up a $1 Billion energy saving fund.
The (Tai Po) Environmental Association he found in 1997 now has pioneering Environmental Centres, including:
EWise Discovery Centre – Energy saving campaigns extends to 6 HK districts, and helped over 250 buildings in energy-saving retrofit.
Fung Yuen Butterfly Reserve – the only nature butterfly reserve in HK,
Tai Po Geoheritage Centre – helps HK in obtaining the Global Geopark status,
Ways of Plastic Recycling.
The Association provide training to interns from Universities, schools and the general public.
Over 40 books were published ranging from carbon reduction, butterflies and ecology, geo conservation, sustainable lifestyle and capacity building.
Past Member of
Town Planning Board
HK Advisory Council on the Environment
Land and Development Advisory Committee
Ping Wo Fund Advisory Committee, Chairman
Country Park and Marine Park Board
Tai Po District Council
Present Member of
Sustainable Fisheries Fund
Agriculture and Fisheries Consultation Board
NT Heung Yee Kuk, Committee Officer
Visiting Professor, VTC
President, MMEAA HK PolyU
Mr NAVEED Yasir Ahmed
Assistant Consultant
Wilson Acoustics Limited
Bachelor of Engineering (Honours) in Mechanical Engineering, 2013
Mr Yasir Naveed graduated from the department of Mechanical Engineering in 2013 with Bachelors (Hons.) in Mechanical Engineering. He is well-accomplished in product development, business development and consultancy service for noise and vibration control. In 2014 he was awarded the Young Professionals Award by the International Institute of Noise Control Engineering and invited to present his first paper about SilentUP Retractable Noise Barrier at the InterNoise conference in Melbourne, Australia.
He has also won various leadership and public speaking awards. His most recent accomplishment was achieved in London in November 2016 where he received Champion speaker Award in Hong Kong, Champion in Asia Pacific and First runner up worldwide for his engineering presentation on Multi-Directional Tunes Mass Dampers for Railway Noise Control.
Yasir is working as Assistant Consultant at Wilson Acoustics Limited. He aspires to contribute in the development of sustainable and environmental-friendly technologies in future. He strongly believes that his undergraduate degree at PolyU Mechanical Engineering has built a strong foundation for him and he aspires to keep a lifelong connection with the university and its alumni worldwide.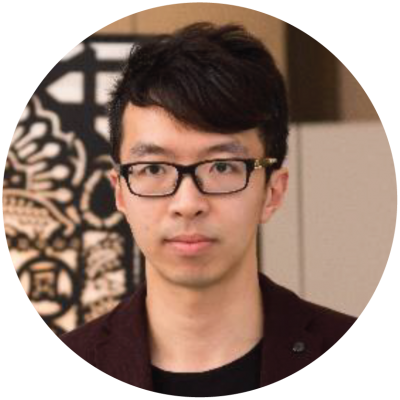 Mr WONG Man Hon Joe
Co-Founder and Creative Director
Takon Product Development Limited
Bachelor of Engineering (Honours) in Product Analysis with Design, 2010
Mr Joe Wong is interested in exploring design, arts and culture. He believes that the design of a product, its aesthetics and its presentation in the environment are inseparable.
After graduated from The Hong Kong Polytechnic University in Product analysis and design, Joe had worked in different design industries including graphic, product and interior design. With experience in different design categories and his strong interest in arts and culture, Joe started actively exploring the association among them. In 2011, Joe and his partner co-founded TAKON Product Development Ltd and developed the own brand POSTalk, with a mission to develop innovative products that integrate arts and culture into design.

Joe joined the "Design Incubation Programme" by HKDC and "Youth Business Hong Kong" by HKFYG. As a brand designer, cultural artist and paper artist, Joe also collaborated with renowned French winery, hotel and watch brand for cross-over projects. His works has been exhibited in Hong Kong, China and Taiwan. With his innovative design and confidence in himself, Joe and his brand, POSTalk, were received several awards, including:

2015 Hong Kong Emerging Brand (Hong Kong Brand Development Council)
HSBC Youth Business Award 2015 – Silver Award
Hong Kong Smart Gifts Design Awards 2014 – Gold, & 2 Merit awards
The 6th Hong Kong Lighting Design Competition – Open Group Champion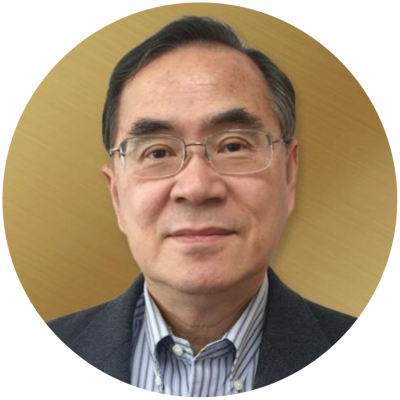 Dr LAU Kam-chiu
Chief Executive Officer and Chief Technical Officer
Automated Precision, Inc.
Awardee of OPAA 2017
Technician Diploma in Mechanical Engineering, 1973
Since 1987, Dr Lau Kam-chiu has been CEO and CTO of the Automated Precision (AP) Group, a global hi-tech precision engineering and manufacturing conglomerate based in the United States. He is widely acclaimed as the "Father of Laser Tracking Technology". His invention has ushered in a new era of digital automation in aircraft and automobile fabrication. He is currently leading an international research team of scientists in developing a laser interferometer technology for applications in advanced manufacturing optimization and stem cell mapping. In 2016, he spearheaded the formation of the Hong Kong Centre of Excellence in Hong Kong Science Park with the mission to nurture new generations of Hong Kong hi-tech entrepreneurs.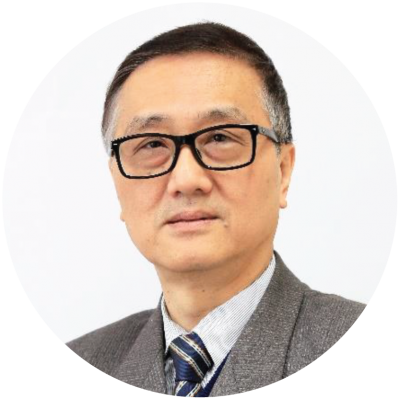 Ir Vincent TSE Kam-chuen
Managing Director
Parsons Brinckerhoff Asia Ltd.
Awardee of OPAA 2005
Higher Diploma in Mechanical Engineering, 1975
Ir Tse has profound experience in the building services engineering industry for over 30 years. He is a renowned expert in super tall building and mega projects MEP and VTS system design.
He has participated in many major projects including Macau Venetian Resort-Hotel-Casino, Singapore Suntec City and Olympic City development project in Hong Kong. He was the Chairman of the Advisory Committee of PolyU's Department of Building Services in Engineering. His illustrious career and contributions to the building profession have won him many honours, including winner of the CIBSE Gold Medal in 2013, ASHRAE Exceptional Services Award in 2015 and Distinguished Services Award in 2003.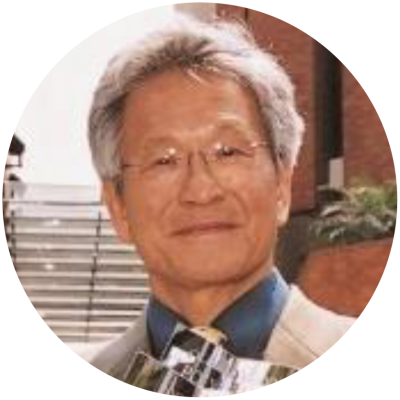 Prof. John LEE Hak-shan
Professor
Department of Mechanical Engineering, McGill University, Canada
Awardee of OPAA 2003
Diploma in Mechanical Engineering, 1957
Prof. John Lee is an international authority in the area of shock wave, detonation, explosion, and combustion. His research achievements and contributions to the society have won him accolades over the years. He has contributed to the development of academic and research programme of PolyU's Department of Mechanical Engineering. He is also Honorary Professor of the Institute of Mechanics of the Chinese Academy of Sciences. Fellow of the Royal Society of Canada and Fellow of the National Academy of Engineering of Canada.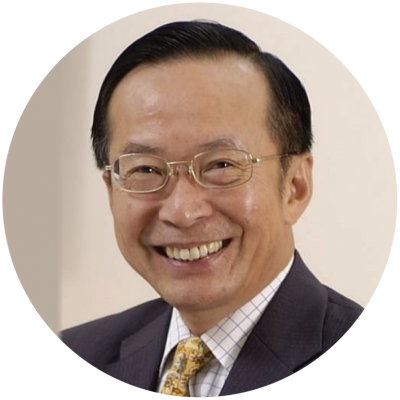 Ir Dr Otto POON Lok-to, BBS, OBE
Chairman
ATAL Engineering Group
Awardee of OPAA 1999
Higher Certificate in Electrical Engineering, 1962
Higher Certificate in Mechanical Engineering, 1964
University Fellow, 2007
Ir Dr Poon has contributed significantly towards the accreditation of engineering degrees and is active in participating in community and public services. He is a member of HKSAR's Legislative Council Election Committee-Engineering Subsector, the Honorary Advisor of Bauhinia Foundation Research Centre, the Past President of The Hong Kong Institution of Engineers, and the Past President of The Hong Kong Federation of Electrical and Mechanical Contractors. He was conferred the University Fellowship by PolyU, Honorary Degree of Doctor of Technology by Coventry University and Honorary Fellowship by University of Central Lancashire. He is a Fellow of Hong Kong Academy of Engineering Sciences. He was awarded the OBE in 1996 and Bronze Bauhinia Star in 2003.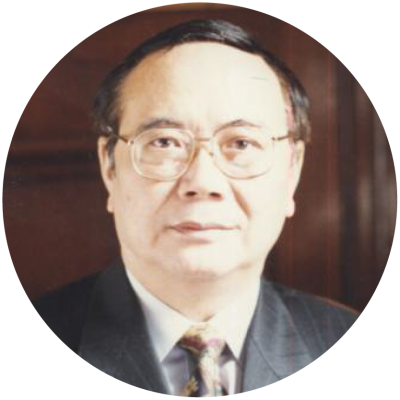 Dr Samuel WONG, MBE, OBE (1937-1997)
Awardee of OPAA 1997
Diploma in Mechanical Engineering, 1961
Dr Wong's illustrious engineering career was recognized by the fellowship of the main professional institutions in the civil, mechanical, electrical and building services engineering fields. He was a Fellow of the Royal Academy of Engineering in the UK and was also made a Justice of the Peace in 1986, awarded an MBE in 1990 and OBE in 1997.