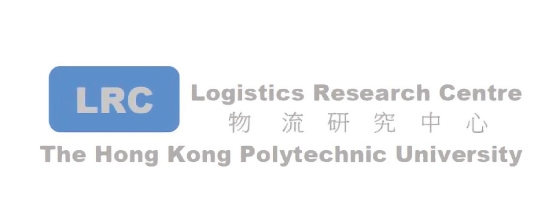 The Logistics Research Centre was set up in March 2006 to promote and encourage applied research in logistics and to provide preferred research, consultancy, and training services to the logistics and related industries. The Centre also emphasizes on overseas collaborations, seminars, and conferences.
Logistics Research Centre's research team includes over a dozen active researchers from the Department of Logistics and Maritime Studies, as well as academics from various PolyU departments, including Applied Mathematics, Industrial and Systems Engineering, Land Surveying and Geo-Informatics, Management and Marketing, and Textiles and Clothing. The team members' expertise spans broadly across e-business, maritime logistics, optimization, production management, purchasing, quality management, supply chain management, and transportation logistics. The research team is currently undertaking various research projects supported by PolyU's Areas of Strategic Development funds.
By facilitating the development and promotion of logistics management research and the two-way communications between the academia and the industry, the centre will help stand Hong Kong in good stead for its future economic development and ensure sustainable growth for the logistics industry. The significance of the Centre therefore lies with its role as a catalyst to help bring along long-term mutually beneficial developments to the economy of Hong Kong and China's alike.
| Date | Details |
| --- | --- |
| 2018-2019 | Special Issue on Behavioural Operations Management in the Multi-period Setting, International Journal of Production Economics |
| 11 Aug 2017 | Project Management Module of the Hong Kong Airlines Professional Training Program |
| 22-25 May 2017 | Special Session at the International Forum on Shipping, Ports and Airports (IFSPA) 2017 |
| 21-24 May 2017 | We have conducted the Logistics Management Study and Training Program to a group of 33 Thai Master students |
| 23 Apr 2017 | Discussant for the keynote presentation by Prof. Qiang Meng on "Noon Reports Driven Containership Fuel Efficiency Modeling with Application to Ship Voyage Management", International Forum on Maritime Logistics of One Belt One Road (IFMLOBOR) 2017 |
| 11 Jul 2016 | Seminar on "Some Interesting Mathematical Problems in Logistics" |
| 12-15 Jun 2016 | A Session at the INFORMS 2016 International Conference |
| 10-11 May 2016 | Special Session at the Conference on "Logistics and Maritime Studies on One Bell One Road" (LMS on OBOR) 2016 |
| 10-11 May 2016 | Organizing the Conference on "Logistics and Maritime Studies on One Bell One Road" (LMS on OBOR) 2016 |
| 26-27 Feb 2016 | A Session at International Conference on "Business, Economics, Social Science & Humanities" (BESSH-2016) |
| 9-10 Jan 2016 | Organizing the Seventh POMS-HK International Conference 2016 |
| 29 Nov - 2 Dec 2015 | Special Session at the International Forum on Shipping, Ports and Airports (IFSPA) 2015 |
| 21-22 May 2015 | A Session at the Global Port Research Alliance (GPRA) Conference 2015 |
| 20-22 Aug 2014 | Meeting cum establishment ceremony between PolyU and Zhejiang University for the "ZJU-PolyU International Center for Maritime and Logistics Management" |
| 17, 19 Jul 2014 | We have conducted a 2-day training course to a group of 20 Mainland logistics teachers coming from a Transport Institute in Honan Province. This was made up of 4 3-hour sessions, covering areas in E-commerce Logistics & Fulfillment, Inventory Management and Case studies. |
| 19-21 May 2014 | Special Session at the International Forum on Shipping, Ports and Airports (IFSPA) 2014 |
| 1-3 Apr 2014 | Asian Logistics Round Table and Conference (2014) |
| 2012-2013 | Special Issue on Energy Sustainability for Production Design and Operations, International Journal of Production Economics |
| 1-4 Jul 2013 | Logistics and Maritime Stream at EURO-INFORMS 26thEuropean Conference on Operational Research (2013) |
| 3-5 Jun 2013 | Special Session at the International Forum on Shipping, Ports and Airports (IFSPA) 2013 |
| 3-5 Apr 2013 | 2013 International Conference on Challenges and Responses of Ports in a Globalized Economy (in collaboration with Asian Logistics Round Table Workshop) |
| 20-21 Dec 2012 | AMSS-PolyU Joint Research Institute: Workshop on Stochastic Control and Financial Applications (co-organizer) |
| 14-15 Jun 2012 | Asian Logistics Round Table and Conference (2012) |
| 27-30 May 2012 | Special Session at the International Forum on Shipping, Ports and Airports (IFSPA) 2012 |
| 20-23 Apr 2012 | A Session at the POMS Annual Conference 2012 |
| 14 Dec 2011 | Prof. Eric W.T. Ngai and his team received the Invention Patent for Hierarchical Positioning System from the State Intellectual Property Office of PRC |
| 20-23 Nov 2010 | International Conference on Greater China Supply Chain and Logistics 2010 (GCSCL2010) (co-organizer) |
| 30 Dec 2009 | The First POMS-HK International Conference (co-organized with POMS-HK) |
| 24 Oct 2009 | MILT Day 2009 (co-organizer) |
| 29-30 Nov 2008 | International Conference on Greater China Supply Chain and Logistics 2008 (GCSCL2008) (co-organizer) |
| 17 Aug 2007 | Presentation by Dr. Mike Lai at the seminar "Make Your Supply Chain Your Competitive Edge" organized by the China Communications and Transportation Association. Topic of presentation: IT-enabled Logistics in Hong Kong |
| 9-11 Dec 2006 | International Conference on Greater China Supply Chain and Logistics 2006 (GCSCL2006) (Co-organizer) |
| 24 Oct 2006 | Presentation by Dr. Andy Yeung at the TNT Freight Management Global Sales Conference. Topic of presentation: The Hong Kong Logistics Industry and Opportunity in Greater China |
| 21 Sep 2006 | Site Visit for Thai government officials |
| 6-7 Jul 2006 | Short Course and Site Visits for the University of the Thai Chamber of Commerce |
| Principal Investigator(s) | Project |
| --- | --- |
| Pengfei Guo | Study on Doctor-Shopping Behavior among Patients and Methods to Reduce This Problem (2018-2019) |
| Daniel Ng | Emergency Evacuation Routing from Passenger Ships: New Analytical Tools, Fast Algorithms, and Computer Simulation (2018-2019) |
| Amanda Wang | Firms' Quality-Information Disclosure Strategies under Market Competition in an Information Age with Loss-Averse Consumers (2018-2019) |
| Zhou Xu | A Recoverable Approach to Optimizing Flight Gate Assignments for Airports under Uncertainty (2018-2020) |
| Andy Yeung | Saving the Environment and Saving Lives: Do Environmental Awards in China Reduce Firms' Operational Risks? (2018-2019) |
| Pengfei Guo | Opportunities, Challenges, and Regulation of Carhailing Apps Operated by Didi Kuaidi and Uber (2017-2018) |
| Daniel Ng | Enhancing the Performance of Influenza Vaccination Programs: Optimizing the Efficacy, Public Benefits and Costs (2017-2019) |
| Hong Yan | Dynamic Revenue Management and Fleet Management for Stochastic Container Leasing System (2017-2019) |
| Andy Yeung | When will Process Institutionalization lead to Organizational Innovativeness? Knowledge Absorption, IT Capability and Partner Alliance (2017-2018) |
| Pengfei Guo | A Study of Congestion Measurement in Health Care Systems: Why Patients' Waiting Time is not a Good Indicator? (2016-2017) |
| Chung-Lun Li | Work Package Sizing in Project Planning (2016-2018) |
| Daniel Ng | Optimal Planning of Emergency Evacuation Routes on a Three-Dimensional Geometric Network (2016-2018) |
| Amanda Wang | Should Governments Provide Market Price Information or Subsidies to Farmers in Developing Economies? The Impact on Farmers' Welfare, Consumer Surplus, and Market Price Stability (2016-2017) |
| Andy Yeung | Do Business Intelligence Systems Improve Operational Capabilities and Reduce Firm Risks? Stakeholder Relationships and Process Institutionalization (2016-2018) |
| Amanda Wang | Strategic Investment in Accessibility: Inter-regional Coordination and Port Ownership (2015-2017) |
| Zhou Xu | Min-Sum Rectangle Packing Problems with Berth Allocation Applications (2015-2018) |
| Chung-Lun Li | Scheduling in a Multitasking Environment (2014-2016) |
| Andy Yeung | "Socialized" Operations Management: Does the Adoption of Social Commerce Improve Product/Service Quality and Profitability? (2014-2016) |
| Amanda Wang | Optimal Deployment of Emergency Supply Inventory under a Humanitarian Relief Objective (2014-2016) |
| Pengfei Guo | A Study of Two Health Care Subsidy Schemes: Unconditional Partial Subsidy Versus Full Subsidy with Waiting Time Requirement (2013-2014) |
| Peter Lee | Corporate Social Responsibility Effectiveness and the Moderating Effect of Managers' Role Stress: An Empirical Study of Manufacturers in China (2013-2015) |
| Andy Yeung | Corporate Environmental Initiatives in China: Executive Motives, Corporate Benefits and Public Interests (2013-2014) |
| Daniel Ng | A Time-dependent Dynamic Tariff System in an Electricity Retail (2013-2015) |
| Eric Ngai | RFID-enabled Warehouse Management System and licensing the "2D Barcode & RFID-enabled Mobile Warehouse Management System" (2011) |
| Andy Yeung | Exploring a Paradox in Operations Management: Quality Management Standards, Institutionalization and Organizational Implications in Chinese Manufacturing Industry (2011-2012) |
| Daniel Ng | Slot Allocation in Liner Ship Scheduling with Overbooking and Online Variations in Demand for Containers (2009-2010) |
| Chung-Lun Li | Formulating an Operational Model for Transporting Horses between Conghua and Hong Kong (2011-2012) |
| Daniel Ng | A Fare Study for the Hong Kong Society for Rehabilitation (2011-2013) |
| Daniel Ng | An Integrated Framework for Supply Chain Management in China (2003-2008) |
| Andy Yeung | Quality Management in Logistics and Supply Chain (2006-2008) |
| Mike Lai | Logistics Relationship Management in China (2003-2008) |
| John Shi, Chung-Lun Li | Geographic Information Systems Technology for Fleet Management (2005-2008) |
| K.L. Choy, Chung-Lun Li | Real-time Intelligent Vehicle Tracking and Logistics Decision Support System for Managing Pick-up and Delivery Operations (2006-2008) |
| Chung-Lun Li, Venus Lun | Provision of Consultancy Services on Revenue Collection from Alcoholic Liquors (2008) |
| Eric Ngai, Chung-Lun Li | Development of an RFID-Based Management Support System for Container Depots (2006-2009) |
Director
Prof. Daniel Ng Chi-to
Department of Logistics and Maritime Studies
The Hong Kong Polytechnic University
Hung Hom, Kowloon
Hong Kong
Phone: +852 2766-7364
Email: daniel.ng@polyu.edu.hk
Deputy Director
Prof. Eric Ngai
Department of Management and Marketing
The Hong Kong Polytechnic University
Hung Hom, Kowloon
Hong Kong
Phone: +852 2766-7296
Email: eric.ngai@polyu.edu.hk
Enquiry