---
Led by Dr Y M Tang, the research team have developed several applications with Virtual Reality (VR) technology for medical purposes.
Media Coverage on TVB "Innovation GPS" (創科導航)
https://rplg.co/ebc1fce0 (11'00" – 19'20")

1. Virtual Hand Therapy Exercise for Stroke Patients
Dr Y M Tang of Department of Industrial and Systems Engineering worked with a team from Department of Rehabilitation Sciences to develop the "Virtual hand therapy exercises" for stroke patients to regain hand mobility through training their impaired hand muscles to perform simulated daily tasks. A patient can perform rehabilitation therapy at home anytime which speed up the rehabilitation process. Data of the training will be stored and shared with medical professionals in order to keep track of the recovery progress for follow-up.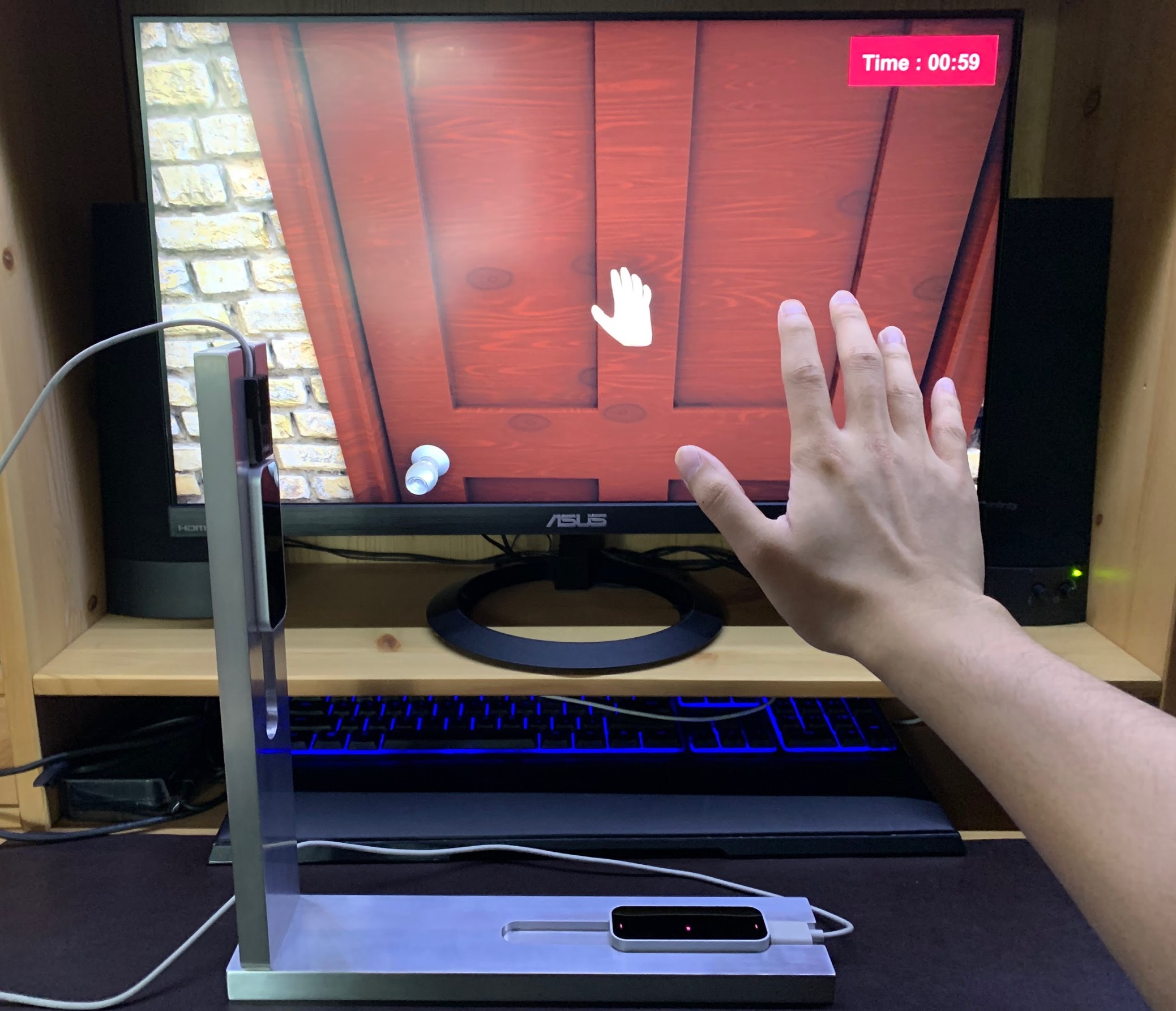 ---

2. Application of VR Technology on Blood Taking Training
An application has been developed to provide blood taking training to medical staff in an immersive environment by making use of VR technology. The application not only allows doctors and nurses to practise blood taking procedures repeatedly under controllable conditions, but also helps reduce the training time, cost and waste of disposable materials such as syringes, sterile glove packs, etc. compared with the traditional training method. It is expected that the outcome of the project would be beneficial to thousands of medical staff members that require training in blood taking.
The application has been adopted by the Queen Elizabeth Hospital.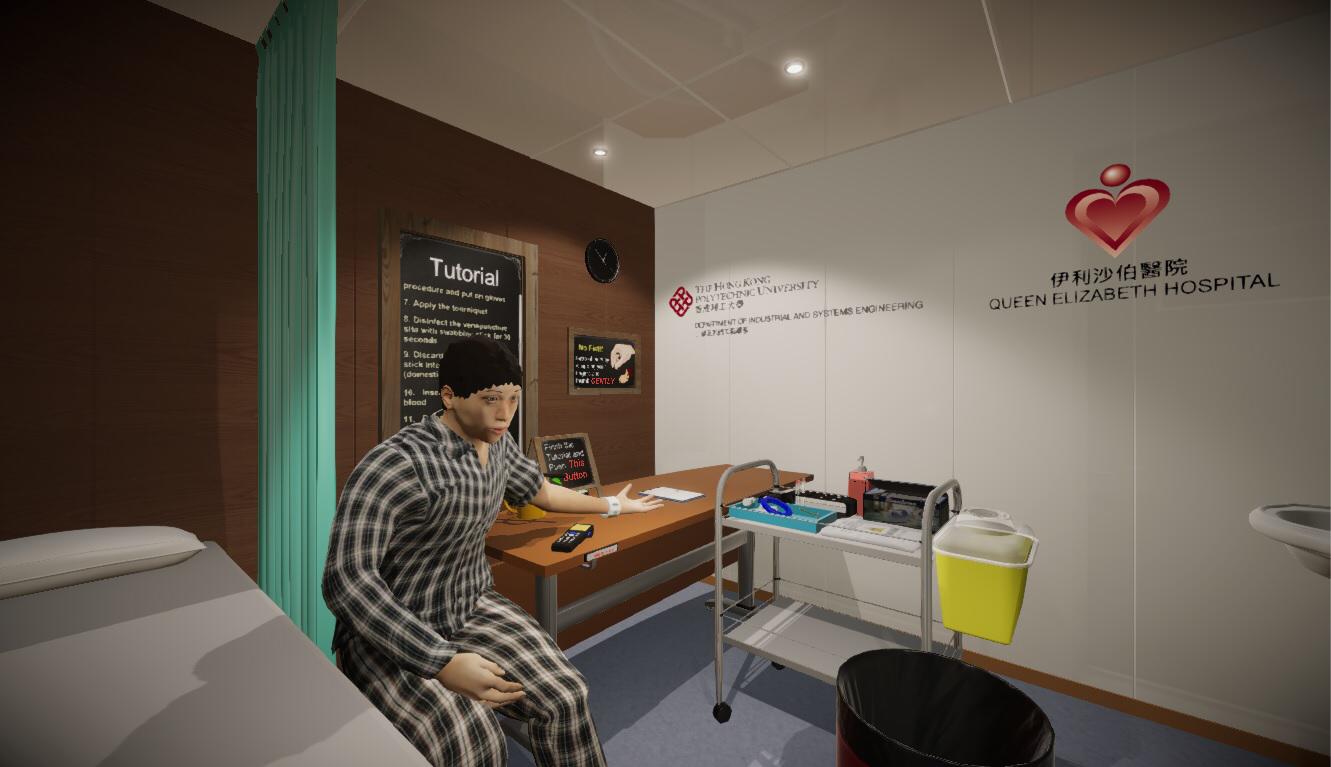 ---
| | |
| --- | --- |
| Topics | Staff Achievement | Research |
Press Contacts
Dr YM Tang
Department of Industrial and Systems Engineering
---