Physics-informed machine learning for battery degradation diagnostics
Research Seminar Series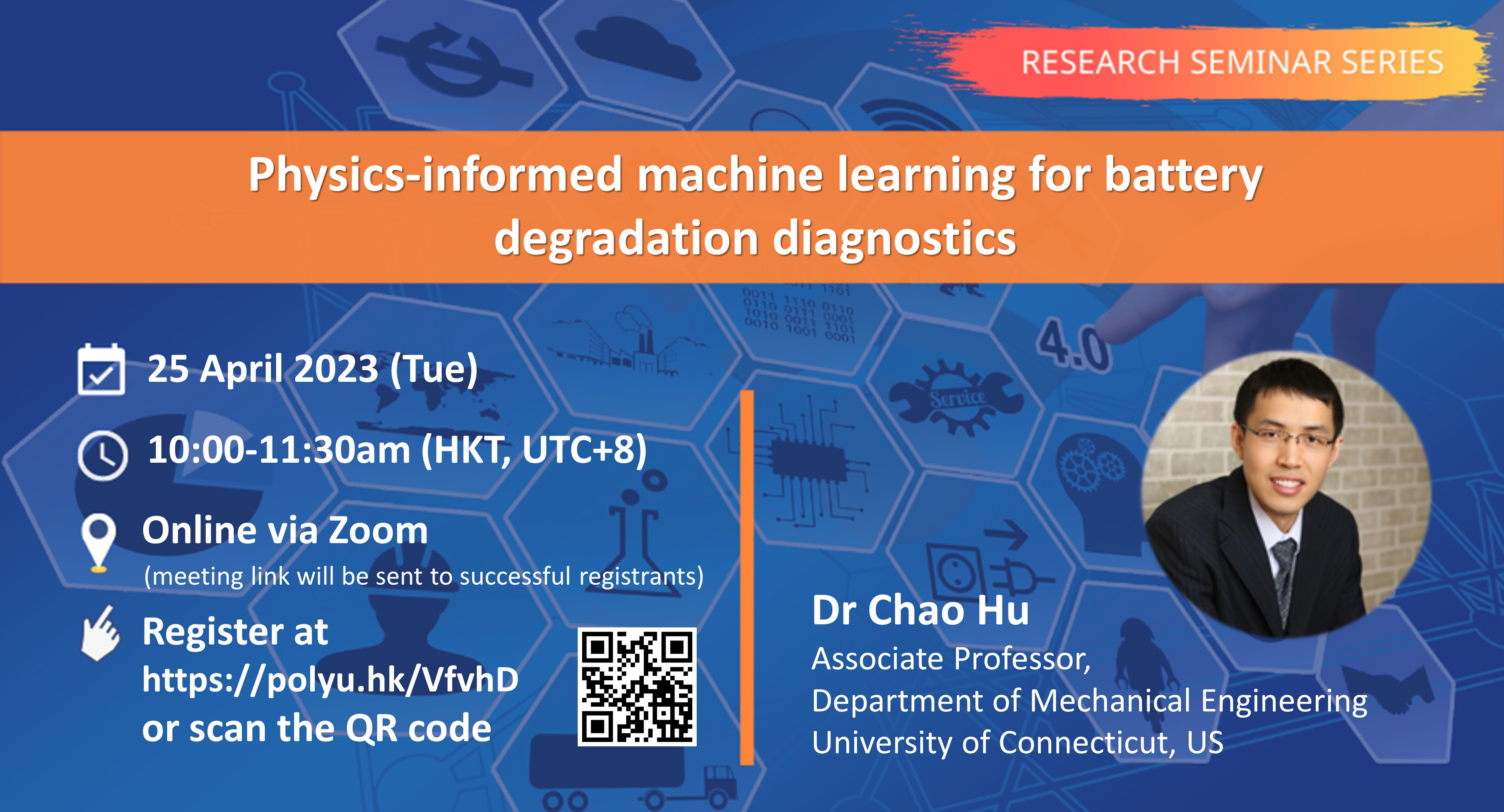 Organiser

Department of Industrial and Systems Engineering, PolyU; Research Institute for Advanced Manufacturing (RIAM)
Remarks
Meeting Link will be sent to successful registrants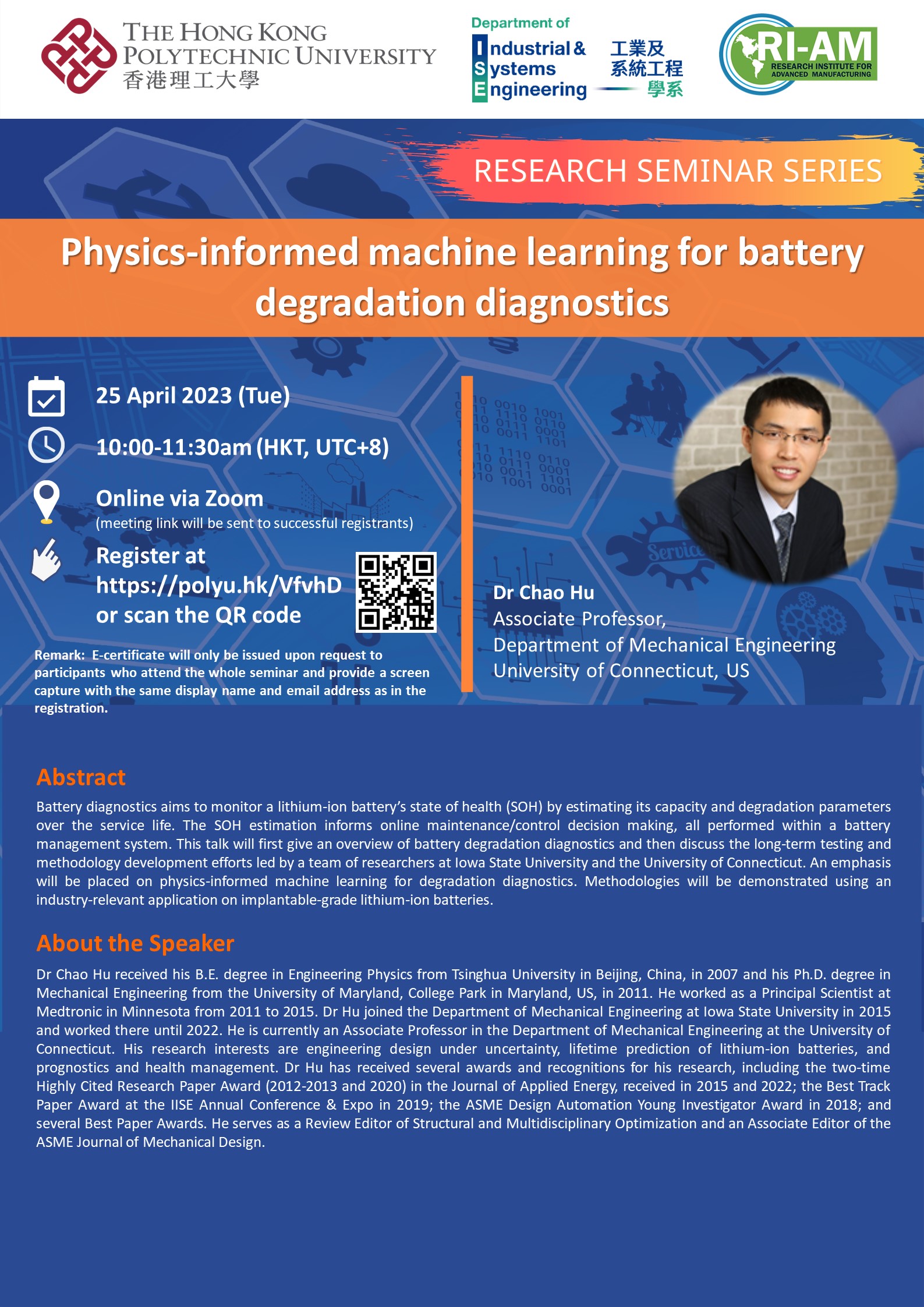 Summary
Battery diagnostics aims to monitor a lithium-ion battery's state of health (SOH) by estimating its capacity and degradation parameters over the service life. The SOH estimation informs online maintenance/control decision making, all performed within a battery management system. This talk will first give an overview of battery degradation diagnostics and then discuss the long-term testing and methodology development efforts led by a team of researchers at Iowa State University and the University of Connecticut. An emphasis will be placed on physics-informed machine learning for degradation diagnostics. Methodologies will be demonstrated using an industry-relevant application on implantable-grade lithium-ion batteries.
Keynote Speaker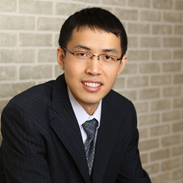 Dr Chao Hu
Associate Professor,
Department of Mechanical Engineering 
University of Connecticut, US
Dr Chao Hu received his B.E. degree in Engineering Physics from Tsinghua University in Beijing, China, in 2007 and his Ph.D. degree in Mechanical Engineering from the University of Maryland, College Park in Maryland, US, in 2011. He worked as a Principal Scientist at Medtronic in Minnesota from 2011 to 2015. Dr Hu joined the Department of Mechanical Engineering at Iowa State University in 2015 and worked there until 2022. He is currently an Associate Professor in the Department of Mechanical Engineering at the University of Connecticut. His research interests are engineering design under uncertainty, lifetime prediction of lithium-ion batteries, and prognostics and health management. Dr Hu has received several awards and recognitions for his research, including the two-time Highly Cited Research Paper Award (2012-2013 and 2020) in the Journal of Applied Energy, received in 2015 and 2022; the Best Track Paper Award at the IISE Annual Conference & Expo in 2019; the ASME Design Automation Young Investigator Award in 2018; and several Best Paper Awards. He serves as a Review Editor of Structural and Multidisciplinary Optimization and an Associate Editor of the ASME Journal of Mechanical Design.