Enabling Tools in Human-Machine Symbiosis
Research Seminar Series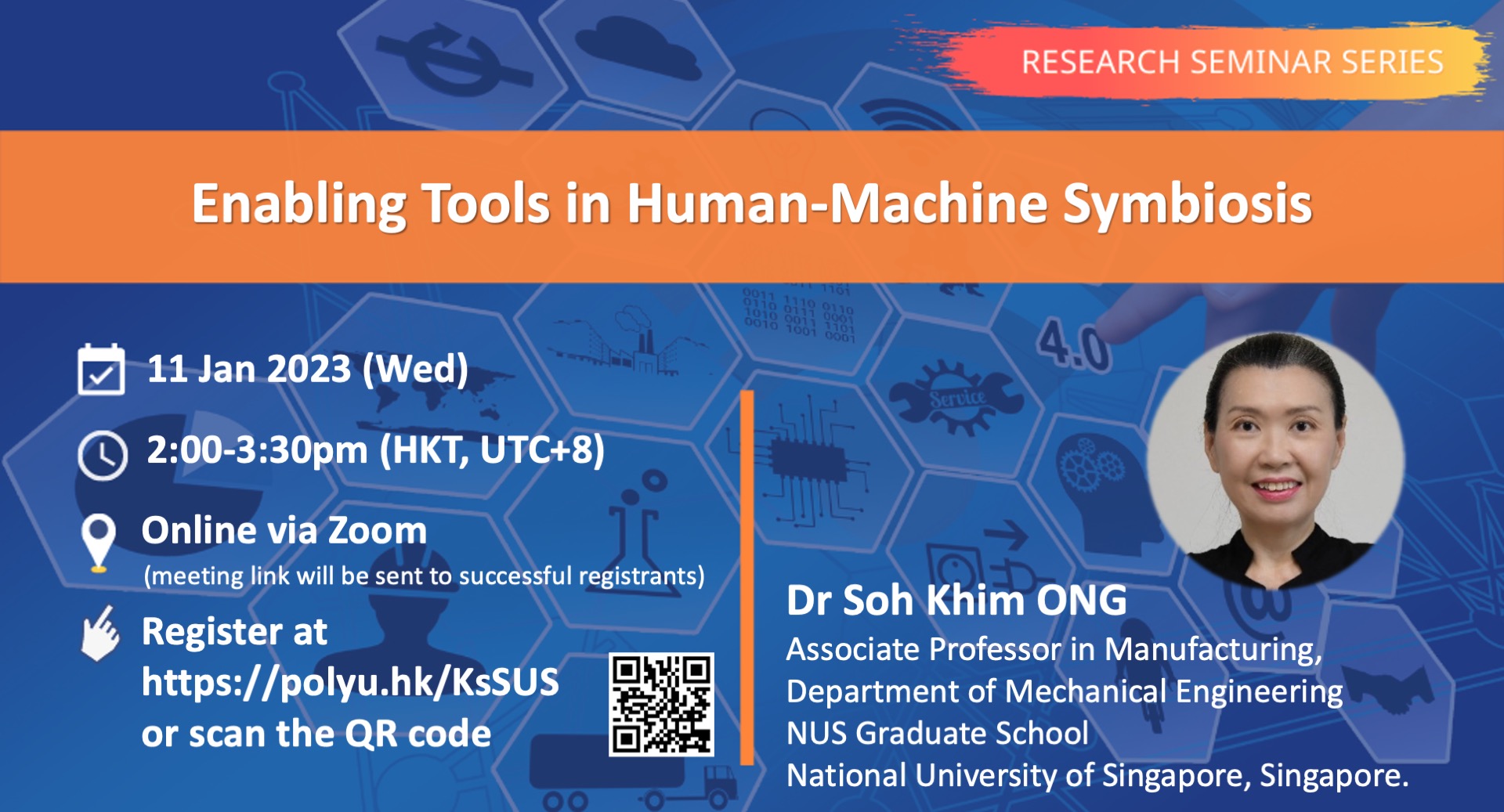 Organiser

Department of Industrial and Systems Engineering, PolyU; Research Institute for Advanced Manufacturing (RIAM)
Remarks
Meeting link will be sent to successful registrants
Summary
Human-machine interaction (HMI) has been widely researched and reported, with approaches ranging from co-existence to collaboration and human-machine symbiosis. Many research and applications of HMI in human-robot collaboration and human-robot cooperation have been reported. Augmented Reality and Digital Twins have been applied in HMI. This presentation aims to provide an overview of the technical features and characteristics of various HMI approaches. The presentation will summarize the enabling tools for achieving human-machine symbiosis. The current limitation factors and future trends of human-machine symbiosis will also be discussed.
Keynote Speaker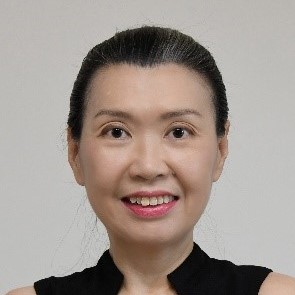 Dr. Soh Khim ONG
Associate Professor in Manufacturing,
Department of Mechanical Engineering 
NUS Graduate School
National University of Singapore, Singapore.
Prof. SK Ong lectures in the Department of Mechanical Engineering and the NUS Graduate School, at National University of Singapore, and her research interests are virtual and augmented reality applications in manufacturing, ubiquitous manufacturing, assistive technology and rehabilitation engineering. She is a Fellow of the International Academy for Production Engineering CIRP. She received 2004 Outstanding Young Manufacturing Engineer Award, US Society of Manufacturing Engineers and 2009 Emerging Leaders Award in Academia (US Society for Women Engineers). She has published 8 books and over 300 international refereed journal and conference papers, with a google citation of more than 11000, and a H-index of 58.