Choice experiments: the art of understanding choice behaviour, estimating willingness to pay, and predicting market shares
Distinguished Research Seminar Series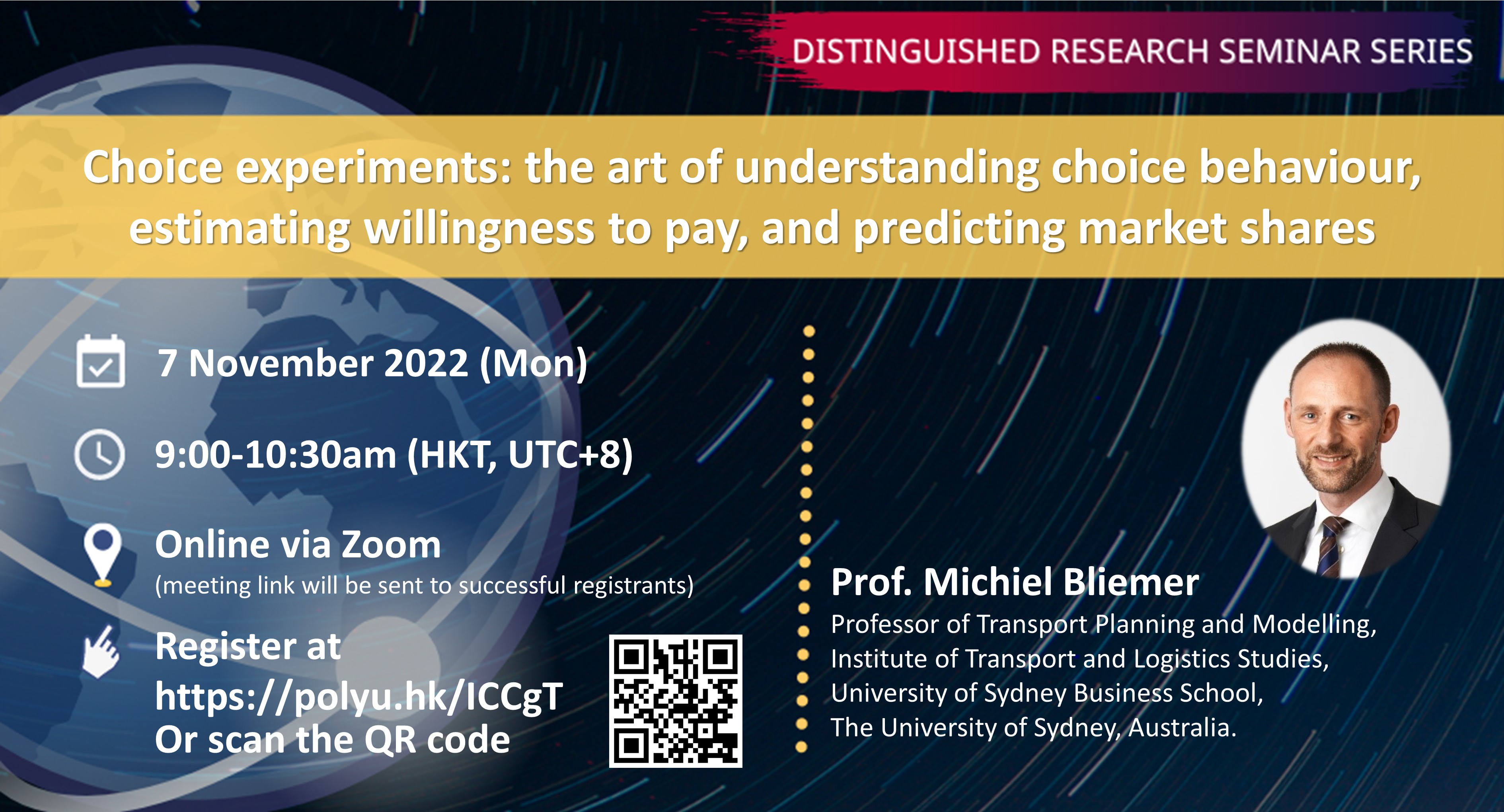 Organiser

Department of Industrial and Systems Engineering, PolyU; Research Institute for Advanced Manufacturing (RIAM)
Speaker
Prof. Michiel Bliemer
Remarks
Meeting link will be sent to successful registrants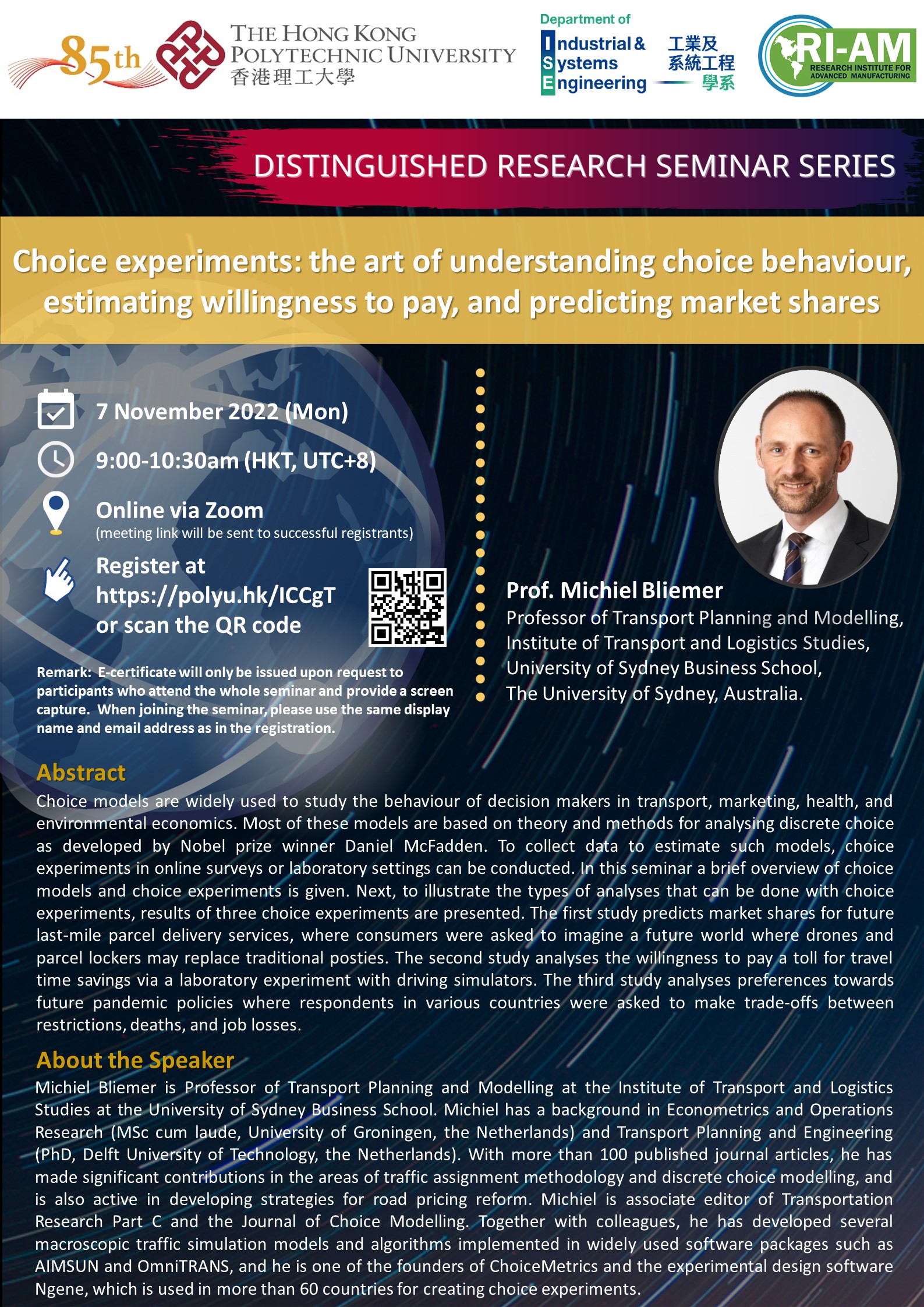 Summary
Choice models are widely used to study the behaviour of decision makers in transport, marketing, health, and environmental economics. Most of these models are based on theory and methods for analysing discrete choice as developed by Nobel prize winner Daniel McFadden. To collect data to estimate such models, choice experiments in online surveys or laboratory settings can be conducted. In this seminar a brief overview of choice models and choice experiments is given. Next, to illustrate the types of analyses that can be done with choice experiments, results of three choice experiments are presented. The first study predicts market shares for future last-mile parcel delivery services, where consumers were asked to imagine a future world where drones and parcel lockers may replace traditional posties. The second study analyses the willingness to pay a toll for travel time savings via a laboratory experiment with driving simulators. The third study analyses preferences towards future pandemic policies where respondents in various countries were asked to make trade-offs between restrictions, deaths, and job losses.
Keynote Speaker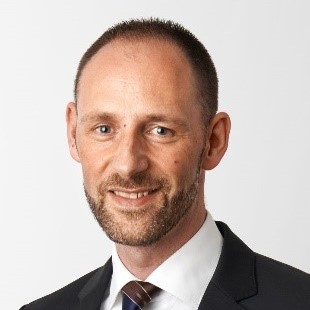 Prof. Michiel Bliemer
Professor of Transport Planning and Modelling,
Institute of Transport and Logistics Studies,
University of Sydney Business School,
The University of Sydney, Australia.
Michiel Bliemer is Professor of Transport Planning and Modelling at the Institute of Transport and Logistics Studies at the University of Sydney Business School. Michiel has a background in Econometrics and Operations Research (MSc cum laude, University of Groningen, the Netherlands) and Transport Planning and Engineering (PhD, Delft University of Technology, the Netherlands). With more than 100 published journal articles, he has made significant contributions in the areas of traffic assignment methodology and discrete choice modelling, and is also active in developing strategies for road pricing reform. Michiel is associate editor of Transportation Research Part C and the Journal of Choice Modelling. Together with colleagues, he has developed several macroscopic traffic simulation models and algorithms implemented in widely used software packages such as AIMSUN and OmniTRANS, and he is one of the founders of ChoiceMetrics and the experimental design software Ngene, which is used in more than 60 countries for creating choice experiments.