From Transportation Engineering to Intelligent Transportation Systems: Evolution, Trends and Applications
Research Seminar Series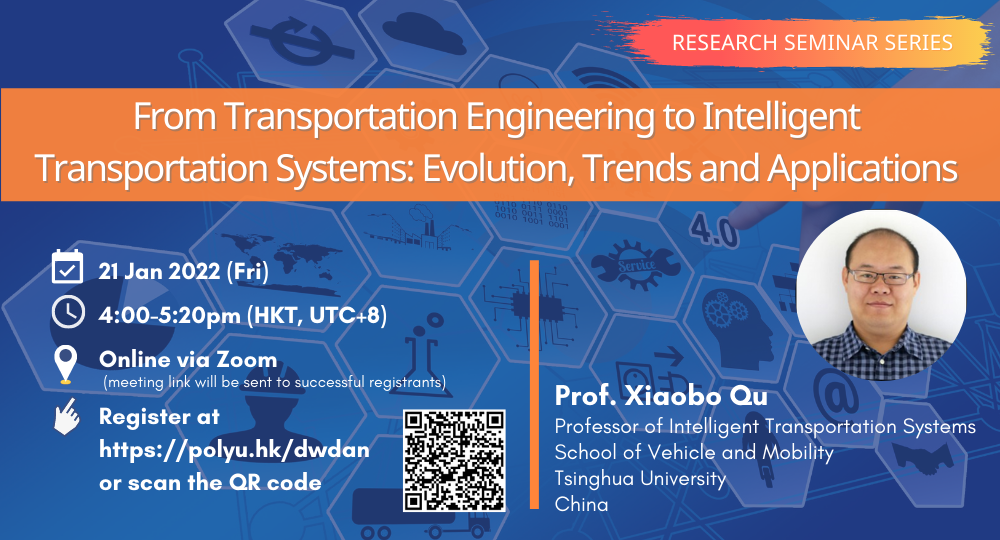 Organiser

Department of Industrial and Systems Engineering, PolyU
Remarks
Meeting link will be sent to successful registrants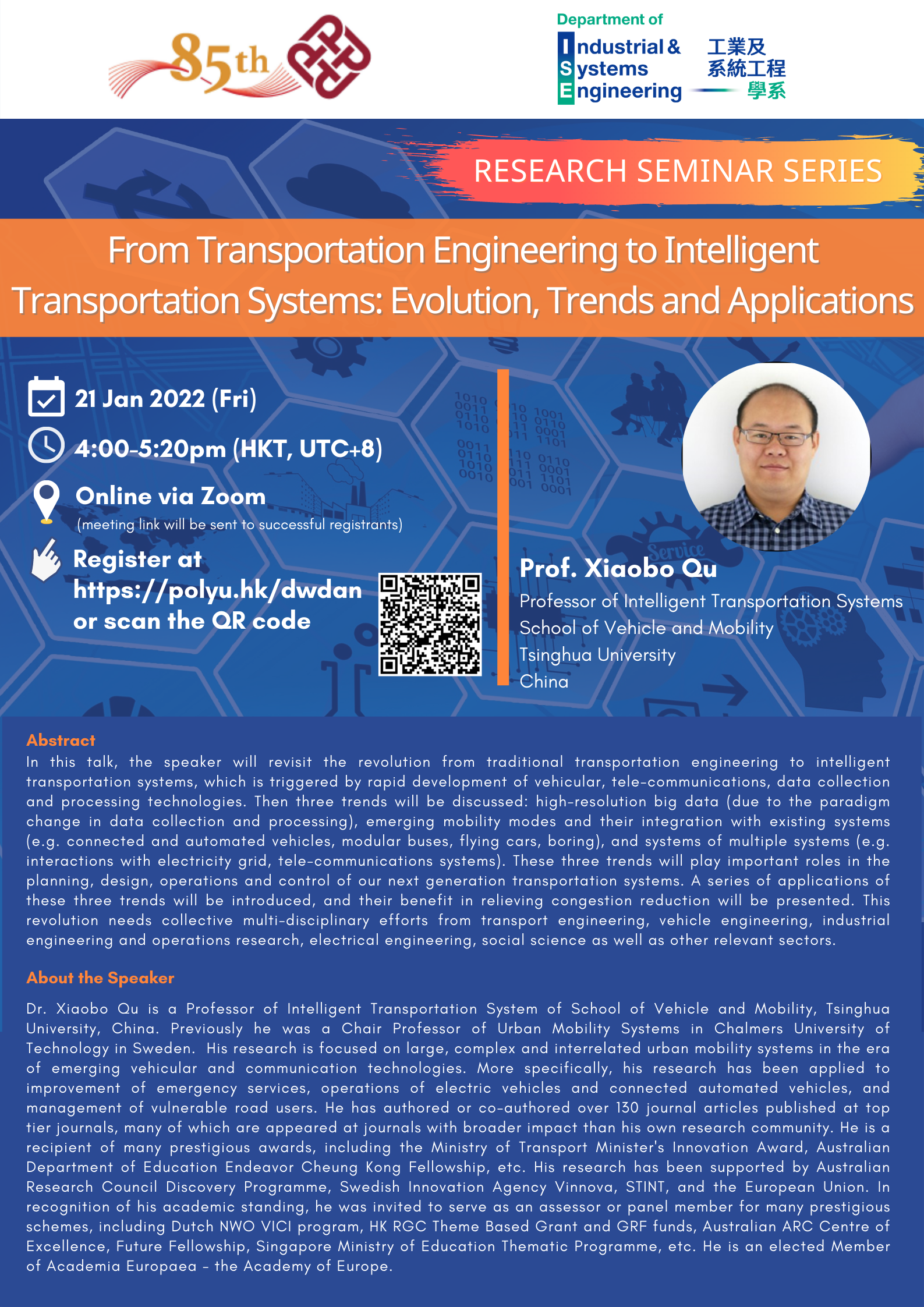 Summary
In this talk, the speaker will revisit the revolution from traditional transportation engineering to intelligent transportation systems, which is triggered by rapid development of vehicular, tele-communications, data collection and processing technologies. Then three trends will be discussed: high-resolution big data (due to the paradigm change in data collection and processing), emerging mobility modes and their integration with existing systems (e.g. connected and automated vehicles, modular buses, flying cars, boring), and systems of multiple systems (e.g. interactions with electricity grid, tele-communications systems). These three trends will play important roles in the planning, design, operations and control of our next generation transportation systems. A series of applications of these three trends will be introduced, and their benefit in relieving congestion reduction will be presented. This revolution needs collective multi-disciplinary efforts from transport engineering, vehicle engineering, industrial engineering and operations research, electrical engineering, social science as well as other relevant sectors.
Keynote Speaker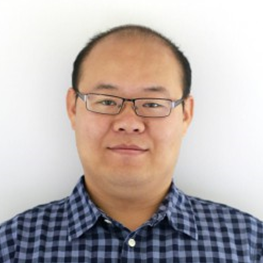 Prof. Xiaobo Qu
Professor of Intelligent Transportation Systems
School of Vehicle and Mobility 
Tsinghua University
China
Dr. Xiaobo Qu is a Professor of Intelligent Transportation System of School of Vehicle and Mobility, Tsinghua University, China. Previously he was a Chair Professor of Urban Mobility Systems in Chalmers University of Technology in Sweden.  His research is focused on large, complex and interrelated urban mobility systems in the era of emerging vehicular and communication technologies. More specifically, his research has been applied to improvement of emergency services, operations of electric vehicles and connected automated vehicles, and management of vulnerable road users. He has authored or co-authored over 130 journal articles published at top tier journals, many of which are appeared at journals with broader impact than his own research community. He is a recipient of many prestigious awards, including the Ministry of Transport Minister's Innovation Award, Australian Department of Education Endeavor Cheung Kong Fellowship, etc. His research has been supported by Australian Research Council Discovery Programme, Swedish Innovation Agency Vinnova, STINT, and the European Union. In recognition of his academic standing, he was invited to serve as an assessor or panel member for many prestigious schemes, including Dutch NWO VICI program, HK RGC Theme Based Grant and GRF funds, Australian ARC Centre of Excellence, Future Fellowship, Singapore Ministry of Education Thematic Programme, etc. He is an elected Member of Academia Europaea - the Academy of Europe.