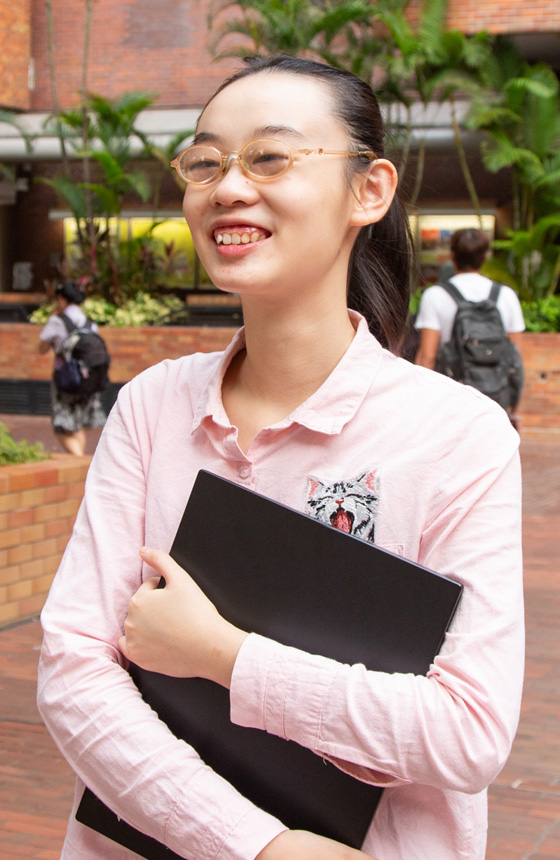 Ling Jun Zhu
East China Normal University 華東師範大學, Chinese Mainland
2019
I was born blind, which makes studying more complicated for me. It was great for me to become an exchange student to the Department of Applied Social Sciences. PolyU has a wonderful barrier-free campus with support systems and facilities that are easy to find. Most importantly though, it was the people I met who made my study journey here at PolyU so enjoyable. They were all caring, helpful and full of compassion, from the academics to the staff serving food in the cafeterias, and from the students to the tutors in the student hall of residence. They all helped to make my experience at PolyU warm and memorable.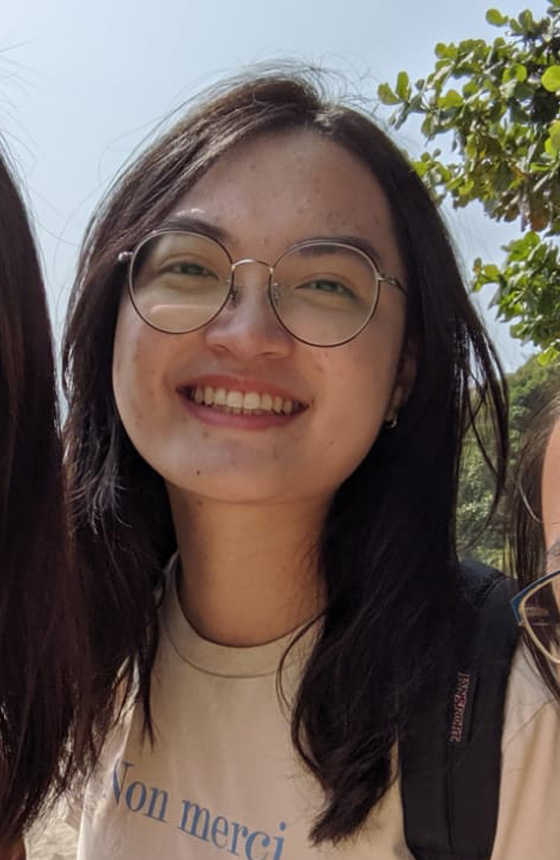 Yun Li
National Kaohsiung University of Science and Technology 高雄科技大學, Taiwan
2019
During my exchange study to the
Department of Logistics and Maritime Studies at PolyU,
I made many friends from many countries and it was wonderful. I never imagined that I would make friends with from someone from Spain. And amazingly there were so many things we had in common. We kept sharing our thoughts and exploring the city together, which made us very close. We were almost like family!
The teaching style was very different from Taiwan because it was in English. In fact it would have been impossible to find the same course at my home university. My classmates were very friendly and helpful. I enjoyed all the classes even though the subject was tough. Overall it was a truly unforgettable semester in my university life.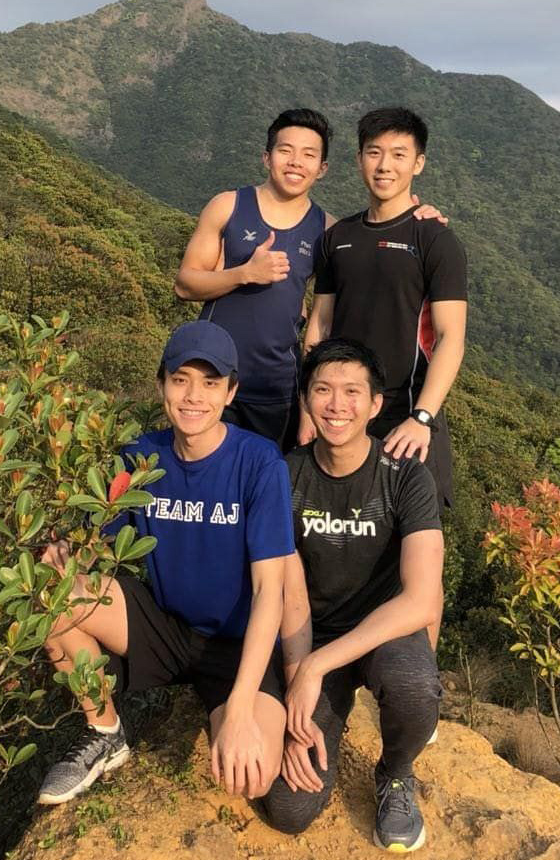 Terence Yao
National University of Singapore, Singapore
2017
Hong Kong is such a bustling city there is something for everyone! There are mountains for adventurous individuals to go hiking, there are markets for those who like to shop and haggle over prices, and there's an enormous variety of food choices for those who love to eat. For me, the best part about Hong Kong is never feeling bored as there is always something to do and someplace new to explore. I chose PolyU as it seemed like a really fun and exciting place. The study culture is more relaxed here than in Singapore - there is a better balance of academic and social life. And the professors here are extremely approachable and happy to answer our questions after class. The best part of being an exchange student so far is that I get to experience hiking up mountains with my friends and trying different cuisines with them. I have made so many new friends here.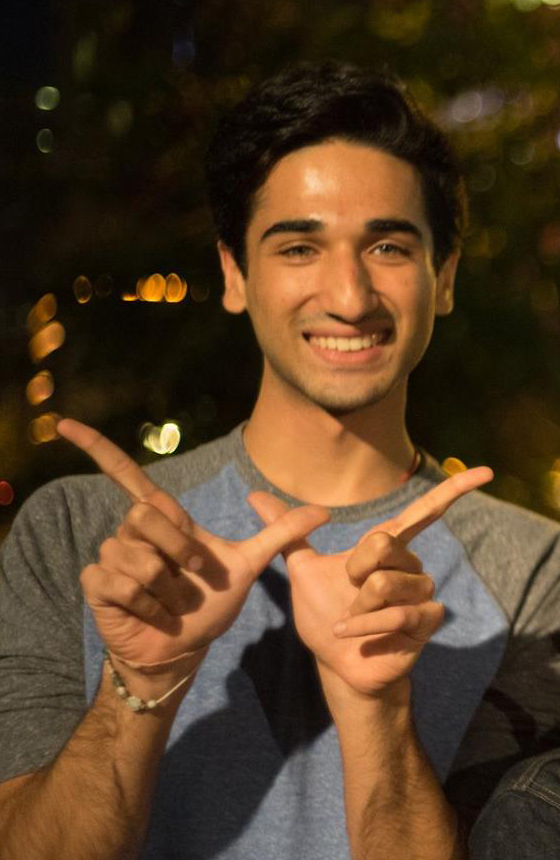 Nishant Singh
North Carolina State University, USA
2018
There is something about Hong Kong that has captivated me since I have arrived. Around every corner I can see something that interests me, be it the skyscraper I have to nearly break my neck to see the top of, the mountains in the distance, or even the neon signs in Mong Kok. I came here with the idea that I will have to adapt and do my best to fit in with the locals, but I soon realized this was not the case. While I am surrounded by the rich history of Hong Kong seen everywhere, such as the Walled City or ding dings on Hong Kong island, there is a feeling of always advancing and moving forward. Exploring Hong Kong isn't about just seeing what was here or what even is here now; it isn't about trying to conform to the status quo and change yourself, it's about enjoying what all there is available while also adding in your little piece to the table. Think of it like cultural dim sum.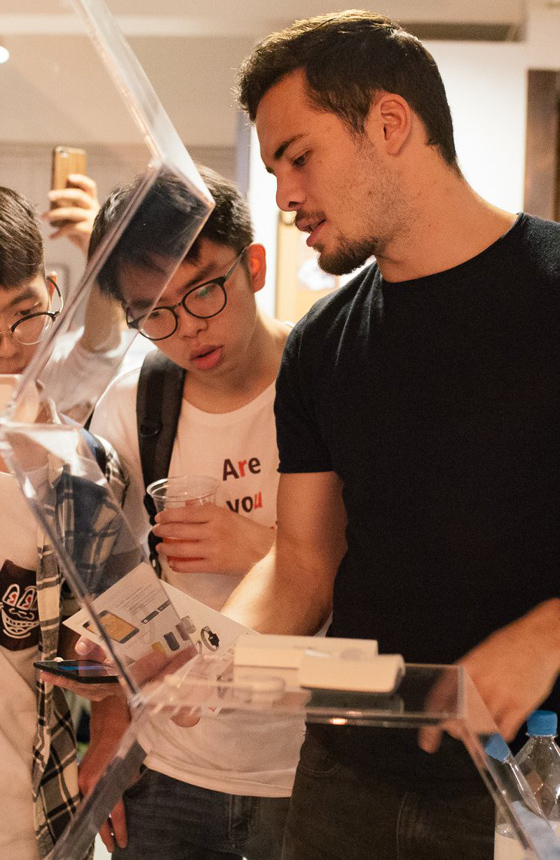 Erik Eimterbaeumer
Osnabrück University, Germany
2018
"As a design student I didn't need to check for other universities after I saw a picture of the PolyU School of Design," says Erik. And since his arrival he has been impressed not just by the building itself but also by the on-course teaching, facilities and subjects.

"The professors have been friendly and helpful to me, and they have given a lot of support with my desired courses. They even took me to events that I showed an interest in - not just at the university. The lectures are interesting and I really like the abundant events. The whole design building with all the different programmes and the possibility to use the workshops for everything imaginable is very impressive, and it means we can do great projects."

"In my time here I've been able to visit to various hackathons, founder events, talks and pitches. I also had a chance to visit different makerspaces and was even able to attend the Maker Faire Shenzhen. There is always something going on in the founder and maker community over here, and having Shenzhen being so close is perfect."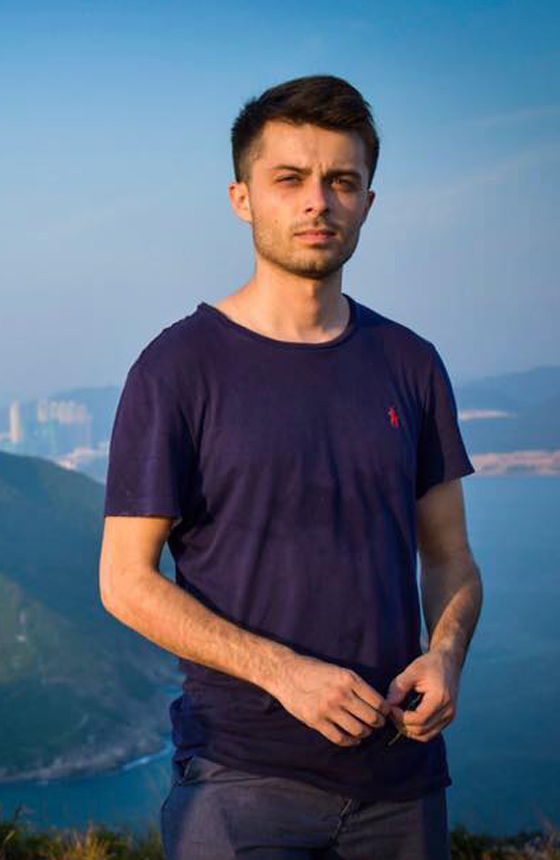 Hannan Carlos Miguel
Salisbury University, USA
2017
I found the school to be in a great location in the centre of the city with easy access to wonderful restaurants, shops and the MTR. I thought the city was absolutely beautiful and loved how the school was integrated into its location. Although I found one or two teachers to be somewhat dull at times and not very clear as to what they expected of me, the rest of my teachers were fantastic! I found the facilities amazing and a large step up from my home university, which is much smaller and less developed. I will always remember the culture and lifestyle of Hong Kong, and will carry with me the experiences I had there for years to come. As this was my first time outside of my home country (the United States), I have to say I was impressed by the atmosphere, liveliness and busyness of PolyU and Hong Kong as a whole. The food, culture and style in Hong Kong are also impressive, and I still itch to explore the parts of the city that I unfortunately didn't get an opportunity to see. I look forward to the next time I can visit Hong Kong and reminisce about the memories I created there, while creating even more!
Lisa Woznica
University of Applied Sciences Munich, Germany
2019
When I was given a chance by my home university to come to Hong Kong and to join the PolyU International Summer School, I was overjoyed. It was an incredible experience to travel from afar and experience the mix of Chinese and Western cultures and lifestyles in this place. The most interesting part would be the course itself. I studied "The Evolution of World Cuisine". This course has been very practical as it covered not only the touristic theories, but also gave us the opportunity to cook different countries' dishes. Other thing I appreciate would be able make friends with people from all over the world and being exposed to multiple cultures. It's been an unforgettable experience.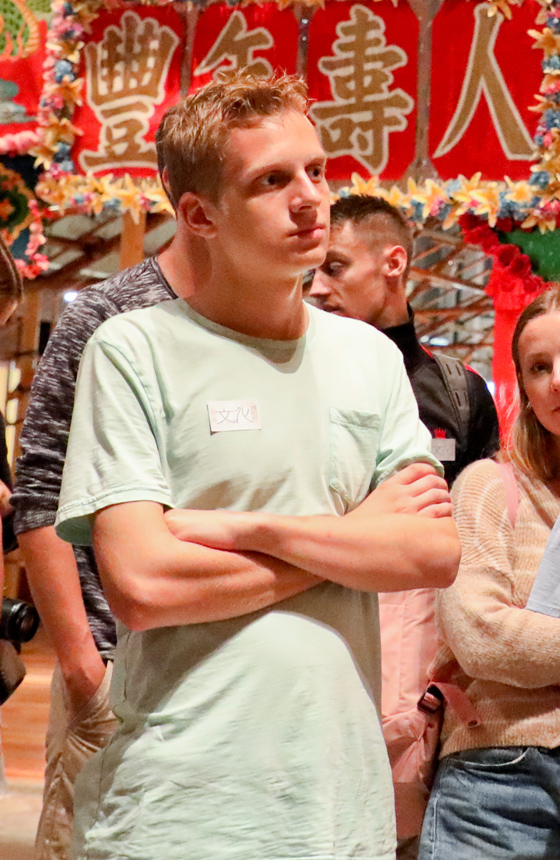 Chris Feltner
University of Central Florida, USA
2018
One of the best parts about my exchange has been the new friends I've met from all over the world. We've gone hiking, enjoyed Hong Kong's beautiful beaches, seen historic places, gone shopping at the night markets, and, of course, eaten plenty of dim sum. My international student friends have helped me to learn about what life is like in their home countries (and consequently added their countries to the list of places I'd like to travel). My Hong Kong student friends have helped me to appreciate Hong Kong culture and better understand the way of life here.

Another advantage of studying at PolyU is that Hong Kong's central location makes it easy and affordable to explore other parts of Asia. I arrived in Hong Kong a month before the start of the semester and was able to take a backpacking trip through Singapore, Malaysia, Thailand, South Korea, and Japan. Since arriving I've visited Taiwan, and I have plans to visit Mainland China and Macau. PolyU's campus and halls are also situated in a central part of Hong Kong and are serviced by several MTR and bus lines, making it quick and easy to get to most places in the city.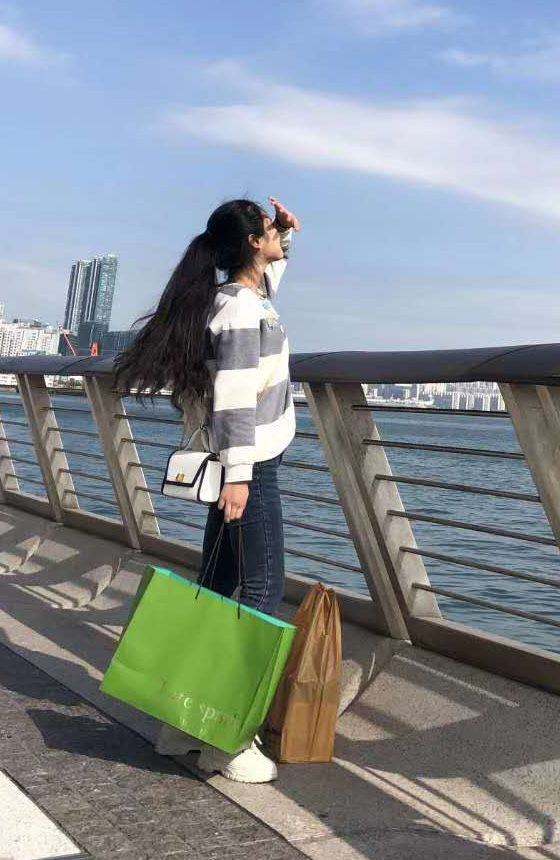 Chen Huang
Xi'an Jiaotong University 西安交通大學, Chinese Mainland
2019
The reason why I chose to study at The Hong Kong Polytechnic University is mostly because it is a well-known and highly ranked university - but I also wanted to experience living in Hong Kong.

I was very impressed with the dedication and passion of the academics that took my classes. They provided helpful guidance and encouraged me to improve my skills, but perhaps most importantly they helped me to clarify my future goals. I would like to express my deep gratitude to all of them.

Apart from studying, I also made many friends at PolyU. We created our own study groups and helped one another, which also improved our performance.