Entrance Requirement
For Hong Kong Diploma of Secondary Education:

For Associate Degree / Higher Diploma Graduates:

Other qualifications:
The applicant may also have to satisfy the Selection Panel in other respects such as an interview or an aptitude test.
AMA Entrance Scholarships for HKDSE and non-JUPAS Admittees
To give recognition to outstanding HKDSE and non-JUPAS students admitted to its full-time undergraduate programme 'BSc (Hons) in Investment Science', the Department of Applied Mathematics (AMA) sets up a one-off entrance scholarship for outstanding JUPAS and non-JUPAS applicants. Please find the details HERE (for JUPAS) / HERE (for non-JUPAS).
Enquiry
Programme Structure
Year One
Students study compulsory foundation subjects in general studies, mathematics and statistics. For example, Basic Statistics, Calculus Linear Algebra, Chinese Language, English Language, Introductory Life Science or General Biology, Introduction to Chemistry or General Chemistry, Foundation Physics or Physics.
Year Two
Students study compulsory subjects in finance, mathematics and statistics. For example, Accounting for Decision making, Introduction to Economics, Principle of Programming, Advanced Calculus and Linear Algebra, Applied Statistics Method.
Year Three and Four
Students study advanced subjects in investment and financial mathematics. For example, Intermediate Microeconomics, Mathematical Methods for Risk Management, Operations Research Methods, Forecasting and Applied Time Series Analysis, Mathematics for Financial Derivatives, Econometrics.
Curriculum
(Detail information is subject to changes)
Timetable
The class and examination timetable would be available for your checking via the AS Student Page (eStudent).
HKSS Accreditation
Syllabuses of the Programme cover the following examination papers of the Hong Kong Statistical Society and the Royal Statistical Society of UK:
Ordinary Certificate
Higher Certificate
Graduate Diploma
Please click here for further information on HKSS Accreditation.
Validation by Educational Experience at the SoA
Some subjects under the Programme are approved for the following topics under Validation by Educational Experience (VEE) at the Society of Actuaries:
Applied Statistical Methods
Corporate Finance
Please visit the following link for further information.
Growing Demand for Financial Analysts
In April 2015, the Government of HKSAR published a report on manpower projection to 2022. It is projected that the fastest growing economic sectors in terms of manpower requirements during the period from 2012 to 2022 will be Financial services (at an average annual growth rate of 2.2%); Professional and business services (1.5%); Information and communications; and Construction (both at 1.4%).
BSc(Hons) in Investment Science programme is designed to develop students' ability in quantitative analysis, critical thinking and communications skills, which enable them to pursue careers in business and financial-related field. Many of our graduates have found employment in prestigious financial institutions and renowned corporations throughout the Asia Pacific area: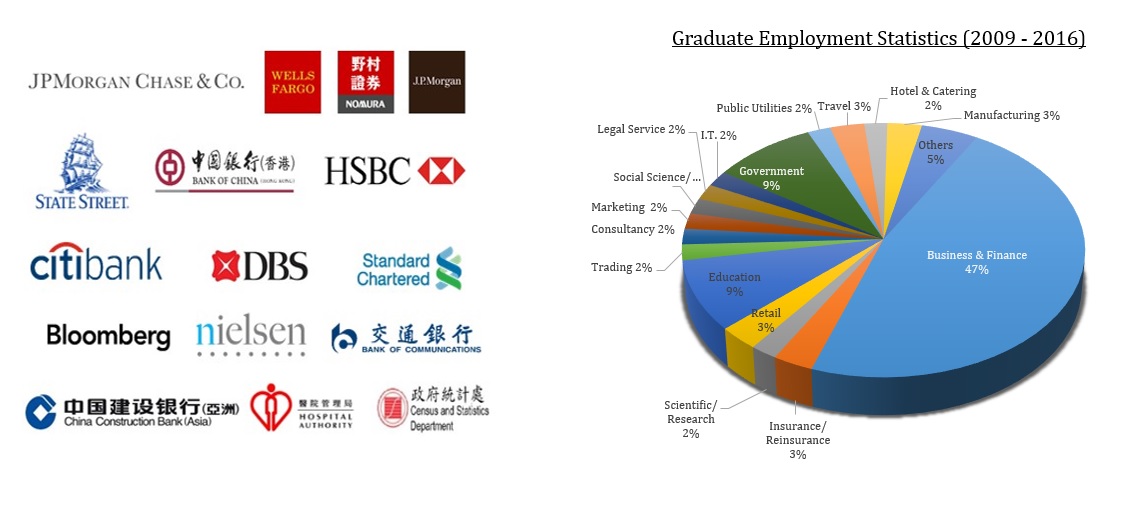 Messages from Alumni
Yittie Tse
Graduate of BSc (Hons) in Investment Science
Executive Assistant, Chinese Estates Holdings Limited
Being passionate in business and mathematics, studying Investment Science Programme is ever an inevitable choice. This programme helps build a good foundation on Mathematics, Statistics and Finance.
In order to equip students to apprehend real working environment, the department holds workshops on different kinds of statistical software, such as SAS and SPSS. It also offers students many great internship opportunities. During my studies in AMA, I received training from Census and Statistics Department and Kwong Wah Hospital, as a research assistant. Such experience enhances my knowledge on interpreting data, doing concise analysis and giving constructive suggestions to seniors.
Thanks to professors' and instructors' generous assistance on my worries over academic studies and future career path, I become more enthusiastic with statistics. Afterwards, I have completed my Master degree in Statistics and Finance in UK. I am truly honored and grateful to receive distinction award. I am now working in Investment Department in Chinese Estates Holdings Limited. I am mainly responsible for integrating and analyzing different sorts of financial data; recording CEO's & company's security and bond trading and reporting to the Board of Directors. AMA has brought valuable career-enhancing knowledge and practical skills to me, ensuring a better adaption to such fast-paced and stressful job environment in financial industry.
Studying Investment Science programme is definitely a stepping-stone to success!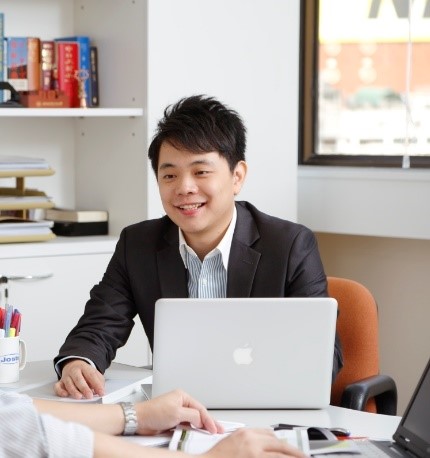 Elvis Wong
Graduate of BSc (Hons) in Investment Science
Manager, Investment Counselor, HSBC
The Investment Science programme provided me a strong practical foundation for my career development. In addition to the classroom-based study, the visits to mainland financial institutions gave me an 'on-site' understanding of the Chinese market. The programme also helped me to develop my ability to analyze and solve problems both of which will benefit me throughout my life.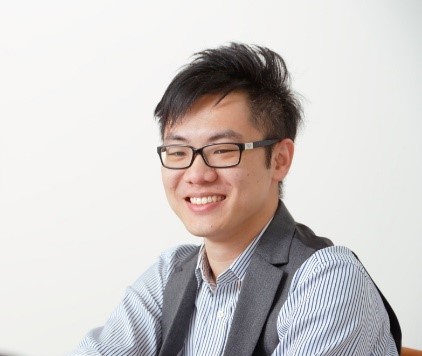 Edward Yeung
Graduate of BSc (Hons) in Investment Science
Responsible Officer, Great Roc Capital Securities Limited
The investment science programme strengthened my ability in quantitative analysis. It also provides me knowledge of many financial products which is very practical and relevant to my work.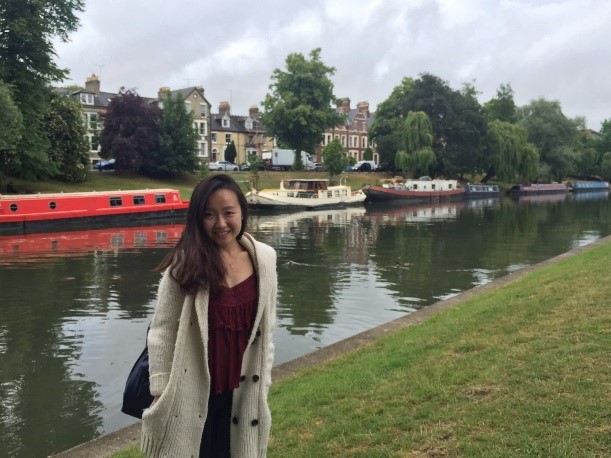 Jenna Ho
Graduate of BSc (Hons) in Investment Science
Pricing Specialist, HSBC
Integrated with both mathematical and financial knowledge, the investment science programme helped me to develop not only theoretical knowledge and quantitative skillset, but also practical and interpersonal skills. As a science student, I learnt far beyond solving equations. From participating in group projects and presentations, I was inspired to come up with creative mathematics/ finance related ideas that are really interesting and exciting to me. Besides, we are encouraged to explore different statistical tools and software such as SAS, SPSS, R and Minitab. You have no idea how widely are these software being used in my daily work of validating prices of different bonds and equities now. Moreover, I have been trained to be able to establish insight through analyzing data. This programme has equipped me to pursue career in the banking industry.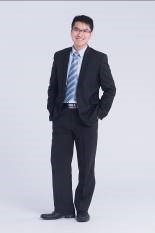 Nomis Ho
Graduate of BSc (Hons) in Investment Science
Officer, CHIEF Securities Ltd.
Studying the BSc (Hons) in Investment Science in PolyU is a great choice for me. The programme not only equipped me with mathematical, financial and statistical skills, but also enhanced my logical thinking, problem solving and communication skills. During my 3-year studies, the programme provided me with opportunities to take the internship at Census and Statistics Department as well as to join various kinds of events and activities like the Shaw Prize Award Presentation Ceremony and overseas trip. All of these were the unforgettable moments I experienced in my university life!