Message from Head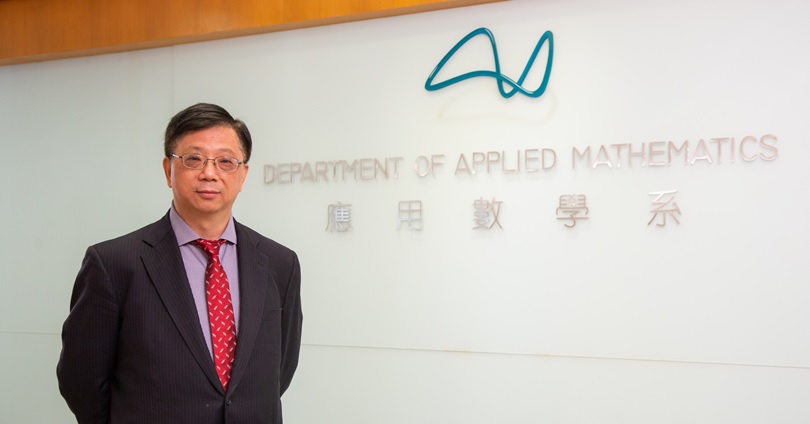 Thank you for visiting our website. Here we highlight the academic strengths of the Department of Applied Mathematics and some of its significant contributions to the University. Having experienced a multitude of natural changes and overcoming many challenges, AMA has become a major international mathematics department that focuses on application-oriented education and research.
Our applied mathematicians work in three research discipline groups: Applied Statistics and Financial Mathematics, Engineering and Computational Mathematics, and Operations Research and Applied Optimization. While offering high quality undergraduate, taught and research postgraduate programmes in Applied Mathematics remains our top priority, we also provide service teaching in mathematics and statistics to other departments in the university to complement students' major studies and meet their needs.
We encourage colleagues to conduct research that has high impact and important applications in engineering, economics and science. They publish extensively in top level journals in applied mathematics and statistics, serve in the editorial boards of major journals listed in Journal Citation Reports, and have dozens of on-going RGC research projects supported by the Hong Kong Research Grant Council. Moreover, AMA has strong regional connections with business and industry sectors. We conduct joint research actively with excellent researchers in many prestigious universities/laboratories around the world. In the past few years, we have strengthened our collaborations on applied mathematics and financial mathematics with the Chinese Mainland via the establishment of joint research facilities, including
CAS AMSS-PolyU Joint Laboratory of Applied Mathematics by the Academy of Mathematics and Systems Science (AMSS)
of the Chinese Academy of Sciences (CAS) and PolyU, and the PolyU-SDU Joint Research Center on Financial Mathematics by PolyU and Shandong University. In October 2017, PolyU established the University Research Facility in Big Data Analytics (UBDA) jointly managed by AMA and Department of Computing. Looking forward, we will enhance collaborative research efforts with our industry partners in the Greater Bay Area and other departments in PolyU and beyond.