Milestone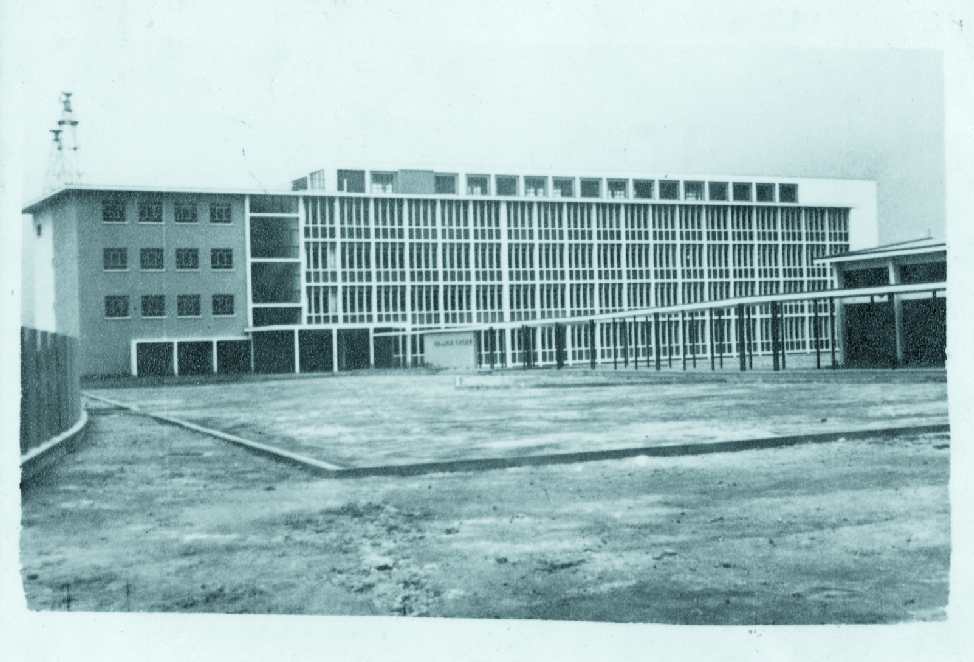 1937 -1972
The establishment of the Hong Kong Polytechnic University has gone through four stages: from Government Trade School (1937-1947), Hong Kong Technical College (1947- 1972) to Hong Kong Polytechnic (1972 – 1994) and PolyU (1994 – present). The Department of Applied Mathematics, named Department of Mathematics & Science and Mathematical Studies formerly, was always a part of PolyU at each stage of development by providing teaching of Mathematics subjects.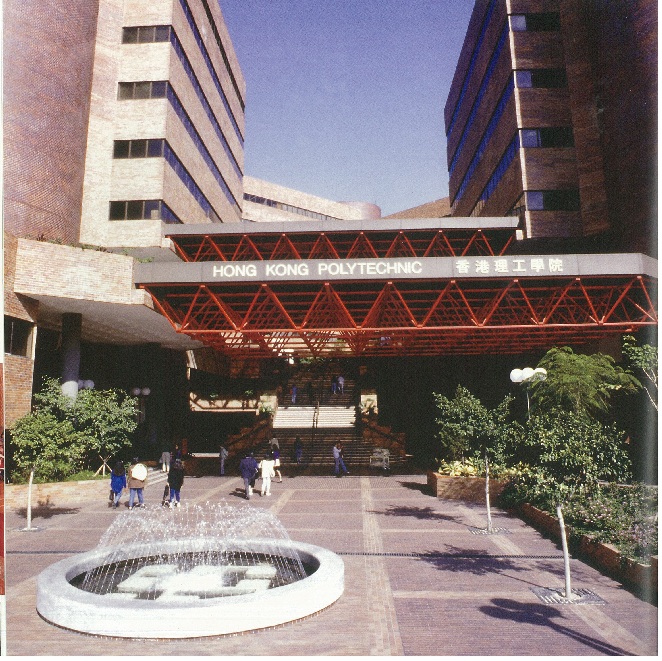 1972
By the time the Hong Kong Polytechnic was formally established on 1 August 1972, the Department of Mathematics & Science (M&S) was one of the 8 academics departments. Mr. W. K. Kam was appointed as the Acting Head of the Department. He led a team of enthusiastic staff providing service teaching of Mathematics and Science and Statistics and Business Mathematics for students of Engineering and Commerce, respectively.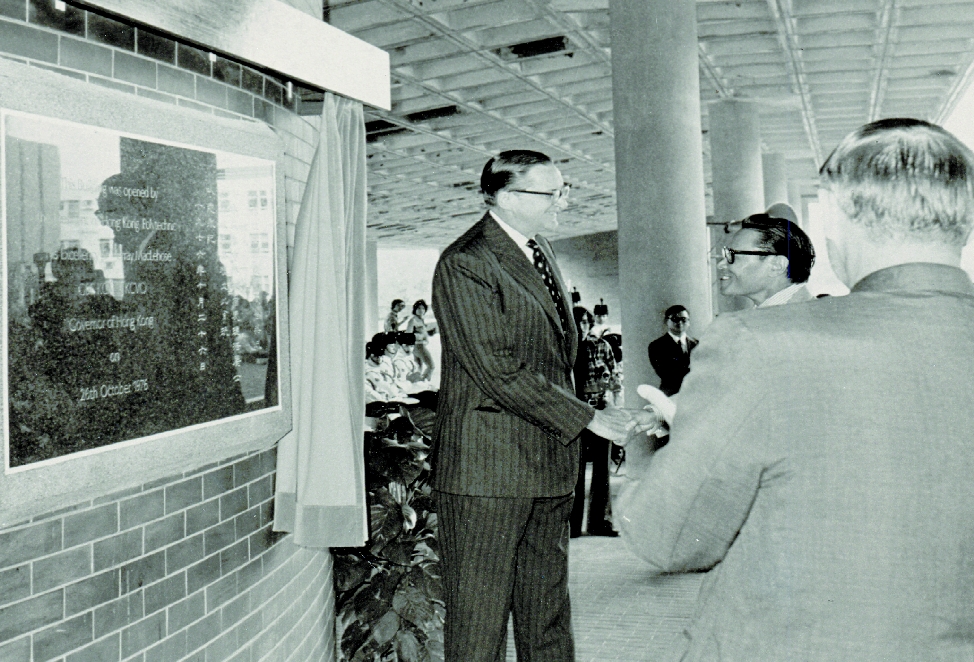 1976
July
The Department of Mathematical Studies was established as a result of the reorganization of the Department of Mathematics and Science.
26 October
The Tang Ping Yuan Building (now Cores CF), the first new building the Polytechnic, was completed and officially opened. It housed the office of the Department of Mathematical Studies.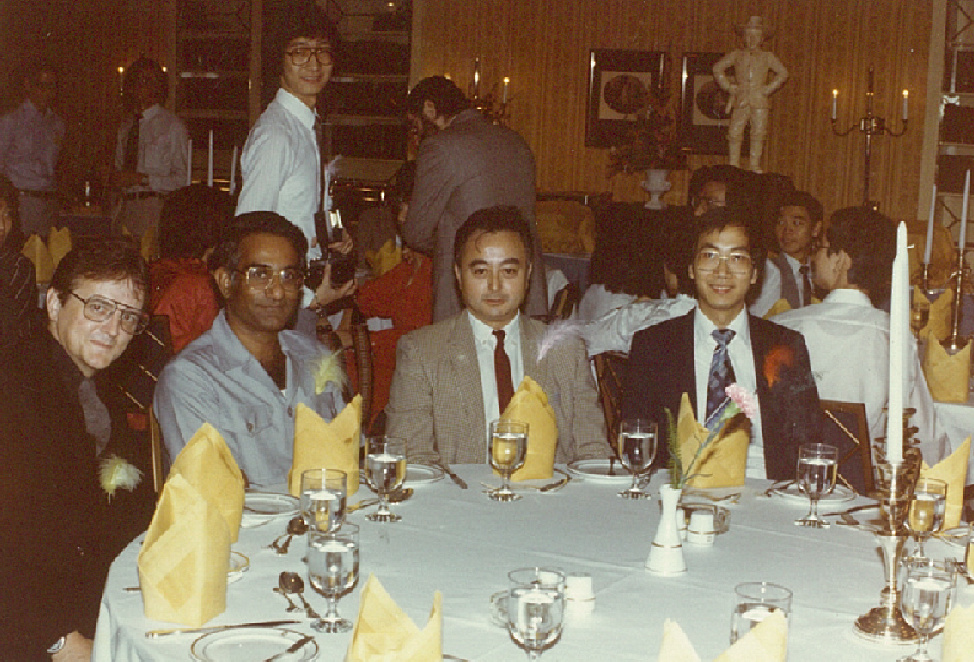 1977
Dr. Irving Che-hong Tang was appointed as the first Head of the Department of Mathematical Studies with effective date 16 January 1977. Dr. Tang held the position until his retirement in May 1989.
1978
In addition to a full-time Higher Diploma programme, the Department offered a number of day-time and evening short courses and 4 part-time credit-based evening programmes including:
Part-time Associateship course in Applied Statistics (evening 2-year)

Part-time Endorsement Certificate course in Applied Statistics (evening 1-year)

Part-time Higher certificate course in Mathematical Studies

Certificate course in Mathematical Studies
1983
The Department introduced its first degree programme: BSc (Hons) in Combined Studies in Mathematics and Science (mixed mode) in conjunction with the Department of Applied Science. It was one of the first batch of five degree programmes offered by the Polytechnic.
1984
The Department expanded rapidly by recruiting staff from all over the world. In 1984, it had more than 55 staff and its office was relocated from The Tang Ping Yuen Building (CD wing) to Core J (now The Stanley Ho Building).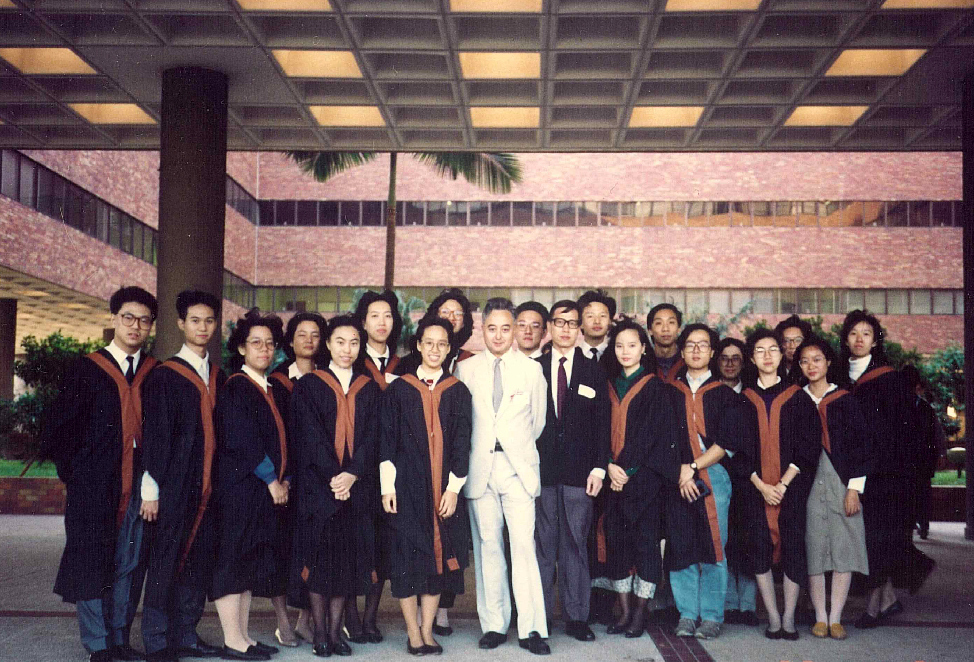 1988
The Polytechnic held its first Graduation Ceremony for both full-time and part-time graduates at the Hong Kong Coliseum.
1989
Dr. Alfred Yu (later Prof. Alfred Yu) took up appointment as the Head of the Department after Dr. Tang retired from his headship in May 1989. The Department registered its first MPhil student, Mr. Kelvin Lam Kong.
1991
The Department was renamed as the Department of Applied Mathematics (AMA) and introduced two new academic programmes:
BSc in Applied Mathematics (3-year)

Part-time Post-Experienced Diploma in Applied Statistics (evening 3-year)
1992
Mr. T M Shih and Mrs. C. B. Ho won AMA's first Competitive Earmarked Research Grant (CERG) from the Research Grants Council (RGC) while the Polytechnic celebrated its 20th anniversary.
1993
Mr. Antonio C.K. Poon assumed duty as Head of the Department. AMA launched its first government funded Master Programme, MSc/ PgD in Applied Mathematics for Science and Technology (Part-time: 2 years minimum)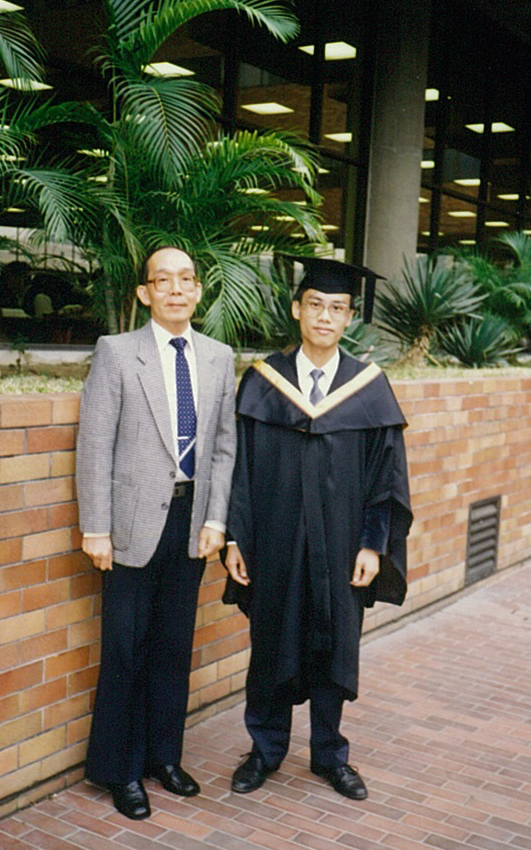 1994
On 25 November, the Polytechnic assumed full university status, changing its name to "The Hong Kong Polytechnic University. Dr. Hou Shui Hung (now Prof. Hou S.H.) was appointed Head of the Department in 1994. The 1st AMA scholarship, Dr. Christophe Ping-cheng Yuen Memorial Mathematics Prize, was established in memory of Dr. Yuen.
1996
The Department conferred its first batch of PhD students: Drs. Lee Wa Tsan, Judy Tam and Mung King Shing Gregory.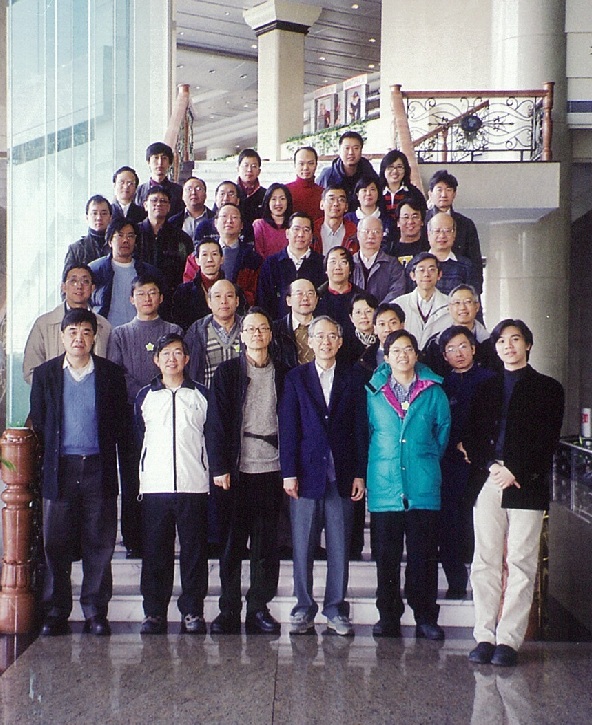 1998
Professor Teo Kok-lay was appointed Chair Professor and Head of Department.
2000
To meet the rising demand of applied mathematics talents in the business sectors, the Department introduced a Part-time Higher Diplomas in Statistics and Computing for Business and two Part-time degree programmes : BSc (Hons) in Statistics and Computing and BSc (Hons) in Actuarial Science in 2000 - 2002. It also offered Minor programme in Applied Mathematics for non-AMA students.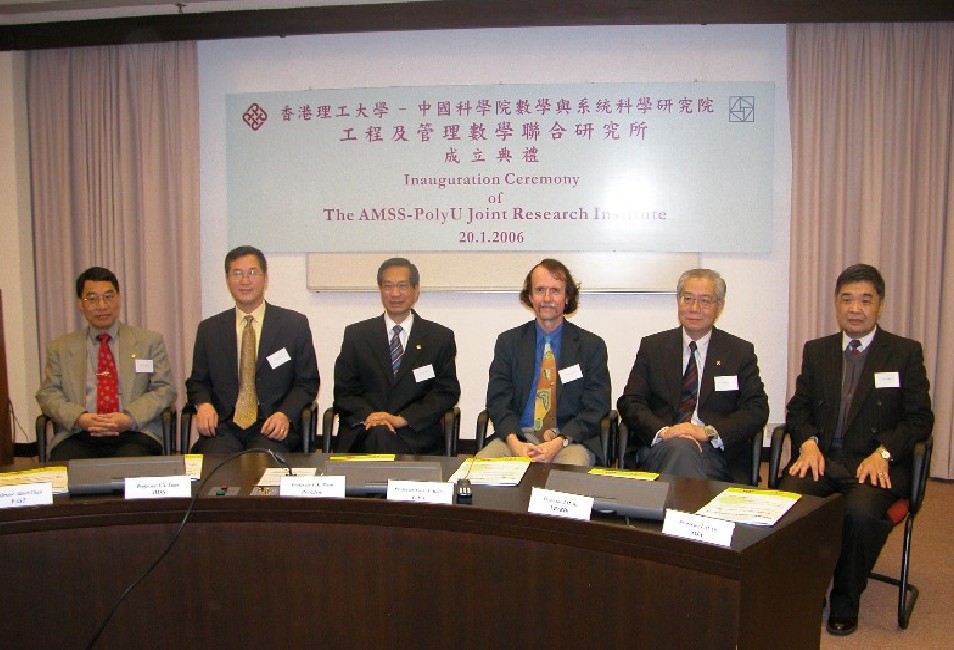 2005
The AMSS-PolyU Joint Research Institute for Engineering and Management Mathematics (JRI) was established. The inauguration ceremony was held on 20 January 2006 and officiated by President Prof. Poon Chung-kwong and JRI's Directors, Prof. Yuan Ya-xiang and Prof. Qi Liqun.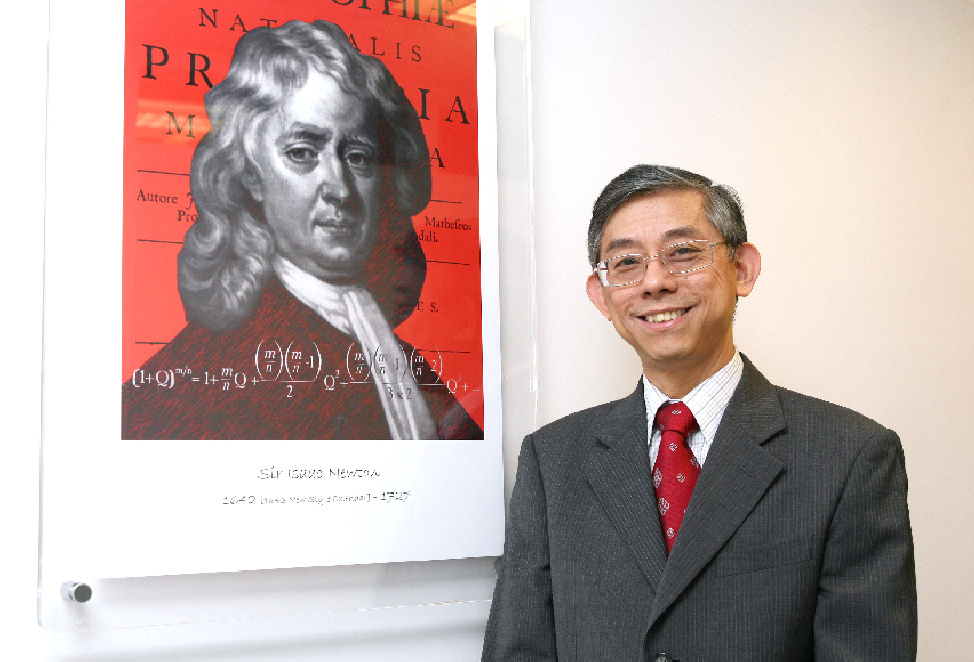 2006
Dr. Chan Cheong-ki (now Prof. Chan Cheong-ki) was appointed as Head of Department.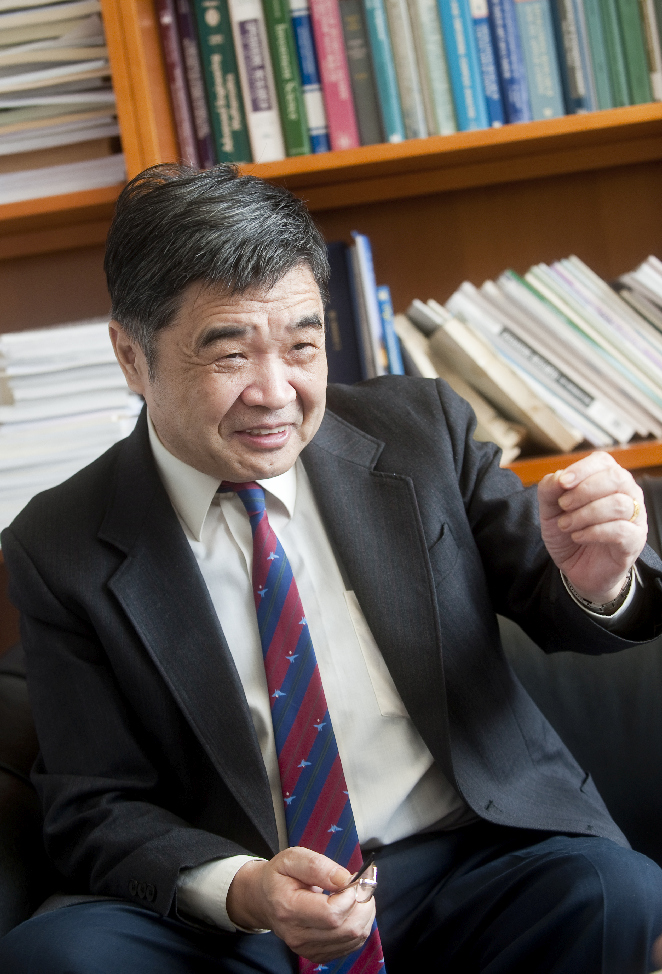 2007
1 June
Prof. Qi Liqun was appointed as Chair Professor and Head of the Department. AMA formally introduced its first departmental logo designed by the winner of the Logo Design Competition. A glass panel featured with the logo was set at the main entrance of the newly renovated office on the 6th floor of HJ Wing.
September
AMA launched its UGC-funded BSc Programme in Investment Science jointly with the Department of Accounting and Finance (AF). This new two-year Articulation Programme admitted Associate Degree and Higher Diploma graduates, and became a 3-year undergraduate programme for JUPAS applicants as well in 2009.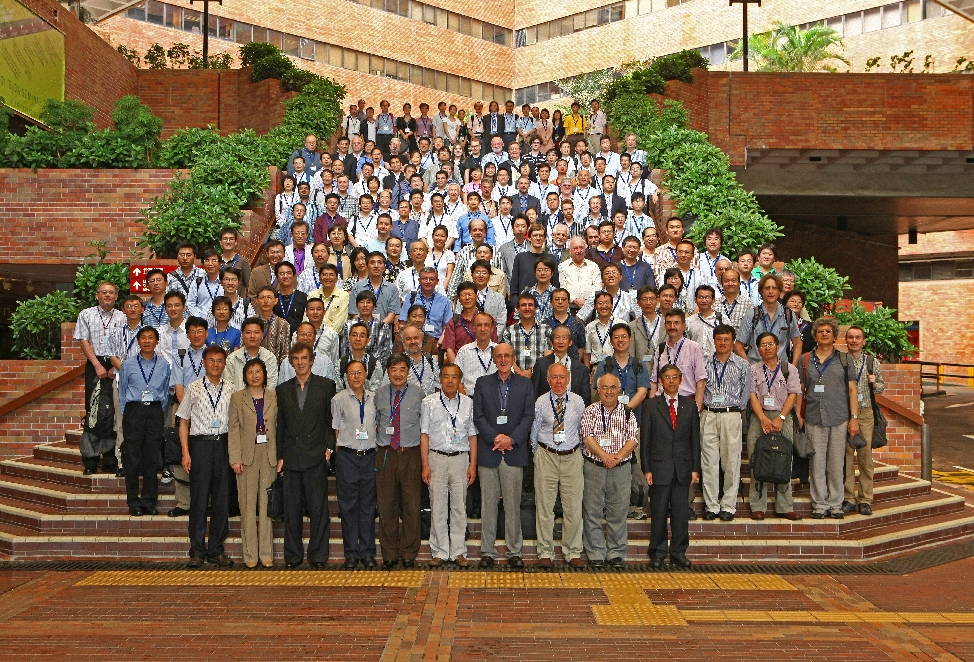 2009
The Department recruited outstanding scholars worldwide from time to time to achieve world prominence in its research areas. By May 2008, AMA had five eminent Chair Professors including Professors Ye Yinyu, Colin Rogers, Kwong Man-kam, Qi Liqun and Ian Sloan who possess extensive experience over a wide range of research areas in Applied Mathematics.
2012
Under the new 3-3-4 academic structure for senior secondary education in Hong Kong, BSc (Hons) in Investment Science transformed into a 4-year undergraduate programme. AMA further expanded and made up a stronger team of 72 staff.
Mathematics in PolyU gained a new high ranking of the WORLD's Top 75 by ARWU and 100 by The Quacquarelli Symonds (QS) World University Ranking. AMA also received its first research support from the Innovation and Technology Commission (ITC).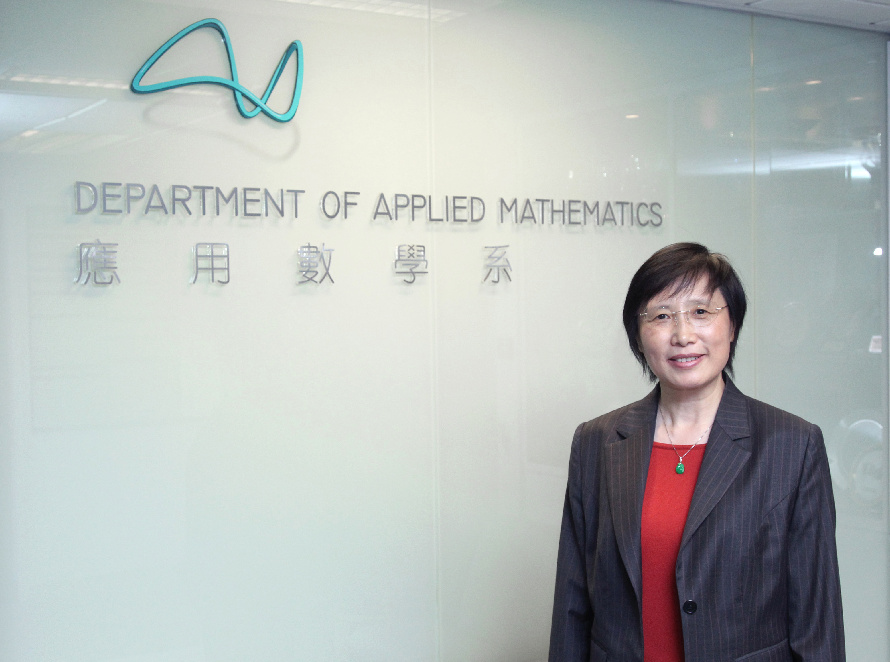 2013
Prof. Chen Xiaojun assumed duty as Head of the Department in July. AMA offices were relocated to 7th and 8th floor of TU Wing and 1/F of Core P.
The Department established a SIAM Student Chapter at PolyU, the first and only Student Chapter of the Society of Industrial and Applied Mathematics (SIAM) in Hong Kong. Statistics and Operations Research in PolyU was ranked in the World's Top 25 by QS. In September, a new Master Programme, MSc in Operational Research and Risk Analysis was launched.
2014
AMA revamped its PhD/ MPhil Programme in Applied Mathematics with the objective of providing an all-rounded research programme for graduate students.
2015
To align with the new 4-year curriculum of undergraduate study, AMA customized a more comprehensive Minor Programme in Applied Mathematics for students of PolyU. Mathematics in PolyU was listed as one of the highly cited institutions by ISI Essential Science Indicators (ESI) for the first time.
2016
In pursuit of knowledge transfer, AMA joined with Huawei, a global leader of information and communications technology solutions, on a research project titled "Optimization Methods for Communication Network."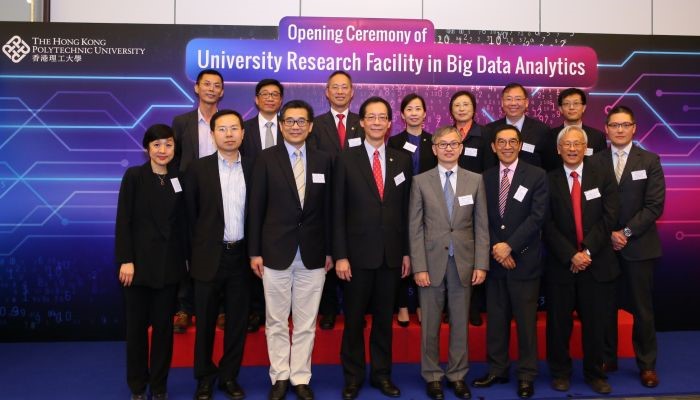 2017
To meet the increasing demand for data science professionals, AMA introduced a new 2-year articulation programme, BSc (Hon.) in Data Science and Analytics and admitted its first batch of students in September 2017.
AMA and the Department of Computing establish the 'University Research Facility in Big Data Analytics (UBDA)' in October. The facility fosters cross-disciplinary research collaboration in PolyU, establishes a strong partnership with industries on big data analytics applications, and promotes big data education in Hong Kong.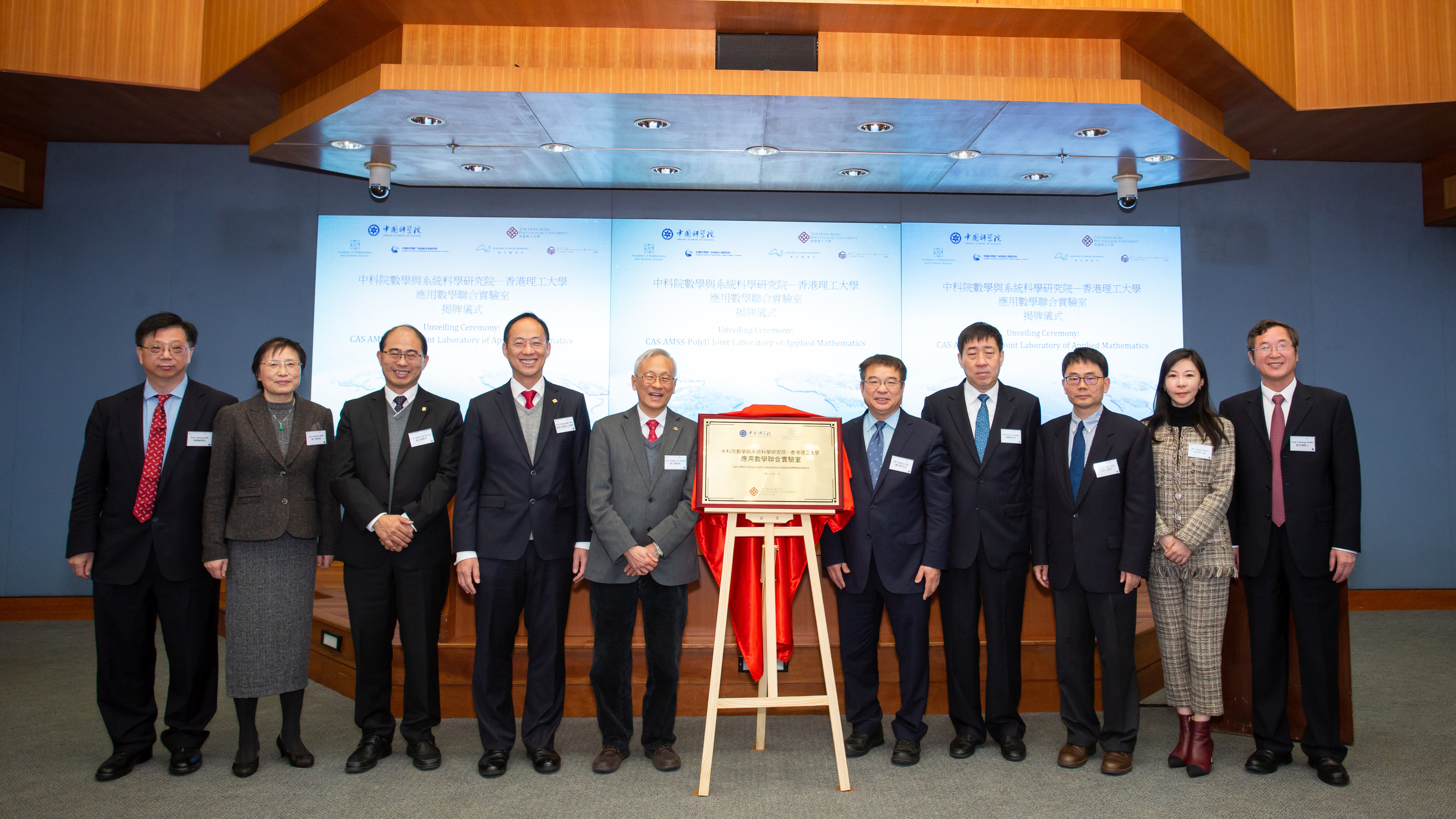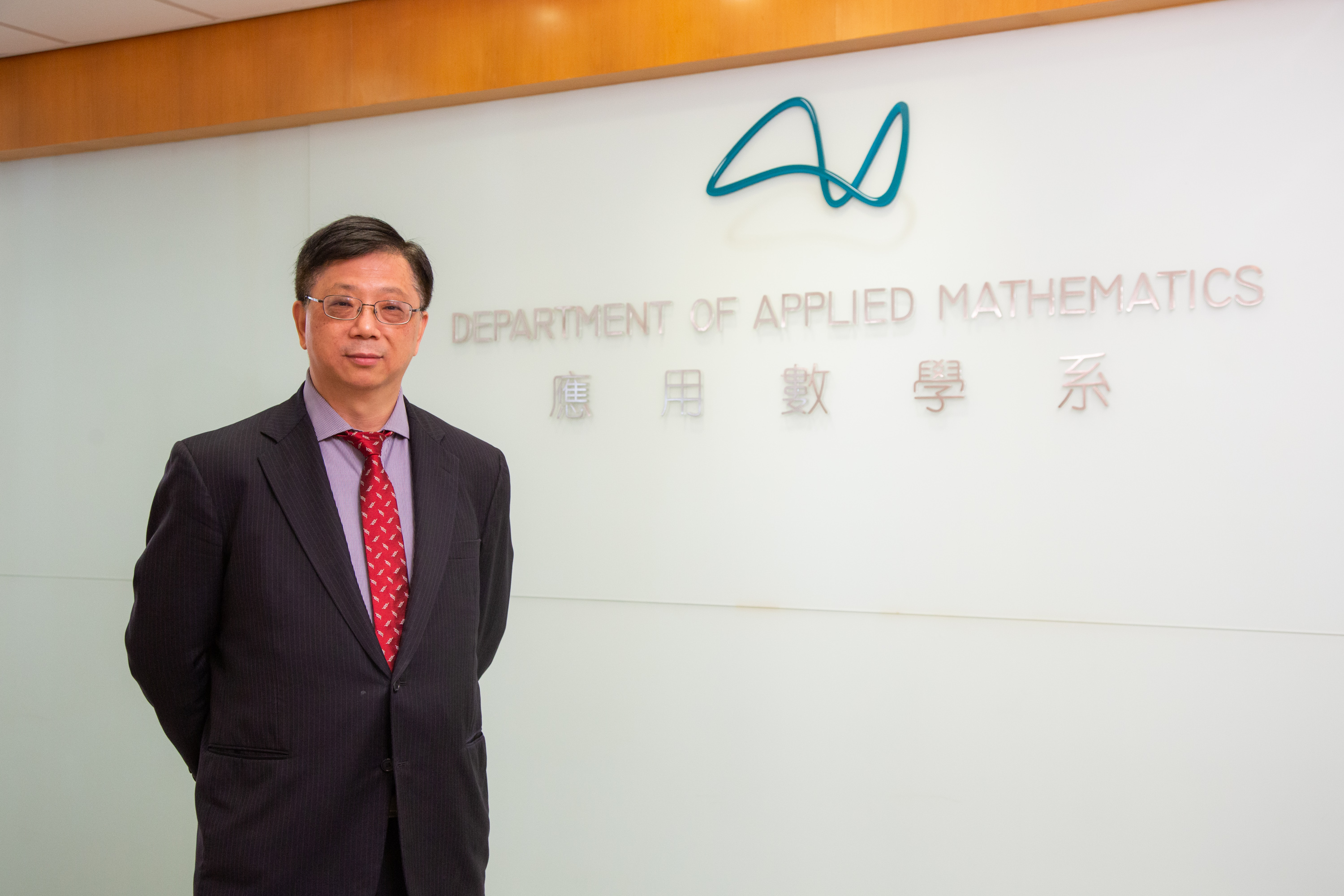 2019
January
The CAS Academy of Mathematics and Systems Science – PolyU Joint Laboratory of Applied Mathematics is launched in January. It is a research collaborations in Applied Mathematics of PolyU and the Academy of Mathematics and Systems Science (AMSS) of the Chinese Academy of Sciences (CAS).
July
Prof. Sun Defeng assumes duty as Head of the Department.
September
AMA re-engineers its BSc (Hons) in Investment Science programme by injecting computer science elements to supplement students' training in mathematical and statistical skills, with a special emphasis on applications in investment and finance analytics. The reengineered programme 'BSc (Hons) in Investment Science and Finance Analytics' enrolled its first batch of students in September 2019.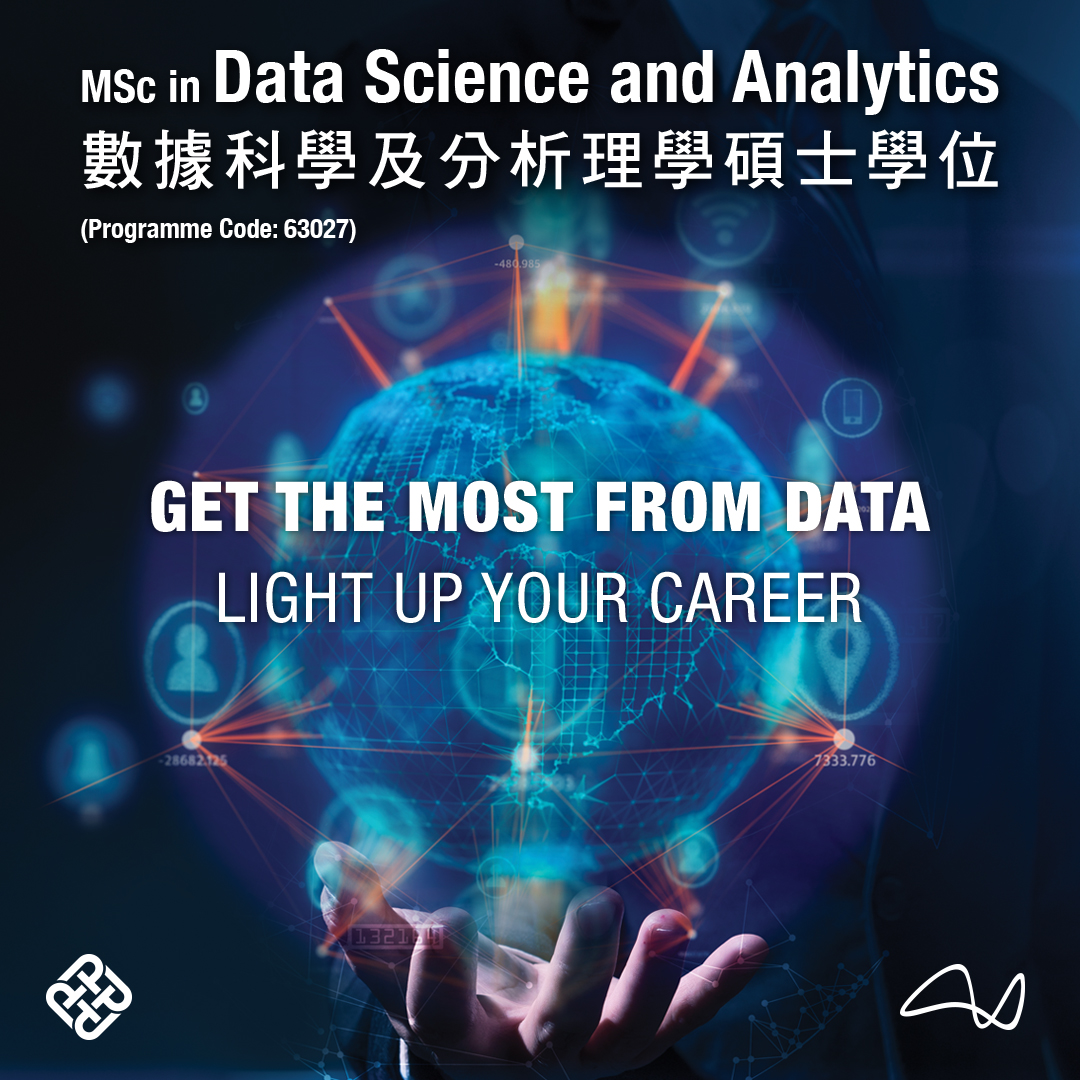 2020
According to The UGC Research Assessment Exercise (RAE) 2020, 89% of AMA's research has achieved 'world leading' or 'Internationally excellent' rating by international standards.
A new MSc in Data Science and Analytics programme is launched in January and welcomes its first cohort in September.
2022
The year 2022 marked PolyU's 85th and AMA's 50th anniversaries. In celebration of the Golden Jubilee, AMA has organized a Distinguished Lecture series to commemorate this special year. Over 20 world leading researchers specializing in research of applied mathematics and statistics have been inviting to give lectures and exchange ideas to lay a solid ground for further research collaboration.
Seven faculty members including Professors Sun Defeng, Chen Xiaojun, Huang Jian, Qi Liqun, Yang Tong, Yang Xiaoqi and Cedic Yiu were named the Top 2% Scientists Worldwide by Stanford University in 2022. The U.S. News & World Report 2023 ranked PolyU the 47th Best Global Universities for Mathematics.