Alumni Tourcation – Rehab Express@PolyU
Alumni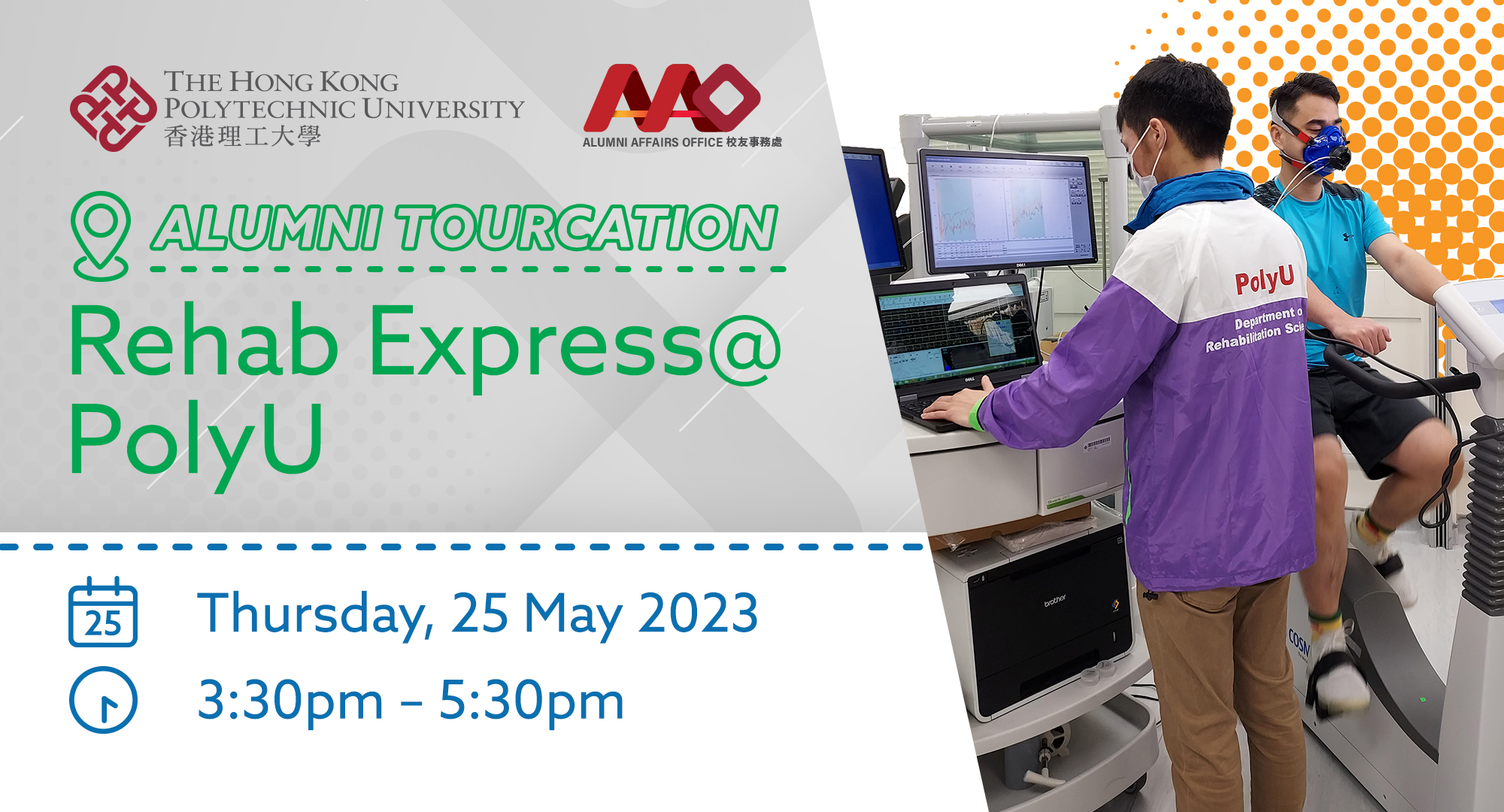 Organiser

Alumni Affairs Office
Remarks
Due to the overwhelming responses, the registration has been closed.
Summary
Famous for nurturing future professionals in the health and well-being sector, the Department of Rehabilitation Sciences at PolyU boasts specialist equipment and healthcare technology to meet the needs of students as well as the wider community. 

This laboratory-based campus tour will take you through a variety of rehabilitation classrooms, each with its own unique focus area: cardiopulmonary and exercise physiology, sports training, psychosocial rehabilitation, and assistive technology. Are you ready to participate in a wellness gathering with your peers?