85A Alumni Tourcation – Treasure Hunting in PolyU's "Technical Library"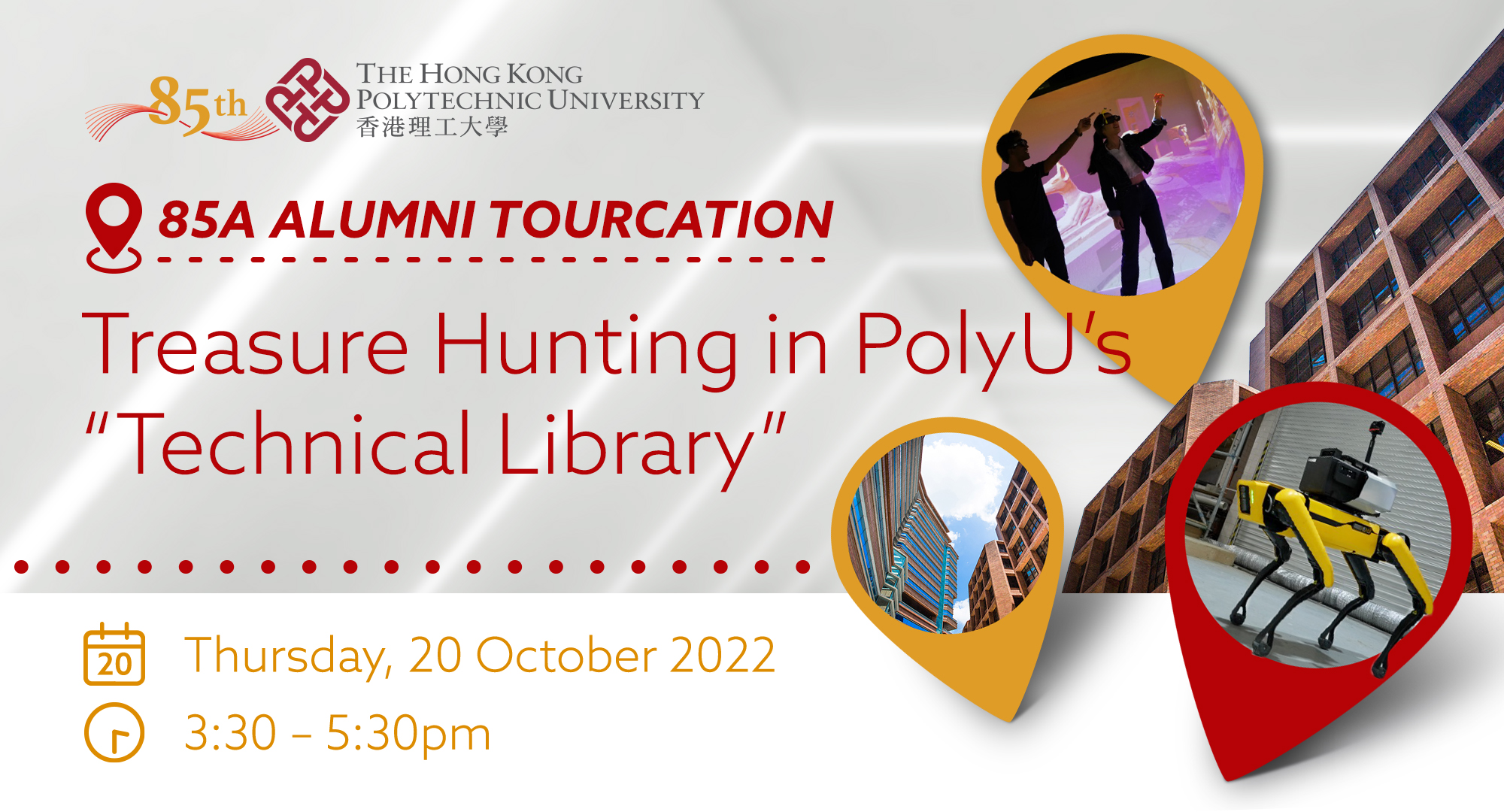 Organiser

Alumni Affairs Office
Summary
Artificial intelligence, the Internet of Things, robotics and other emerging technologies have become more and more popular in our daily lives. Instrumental in making PolyU's innovative discoveries, the Industrial Centre has been supporting various research and knowledge transfer projects, which address societal needs on all fronts.
We are going to explore this "Technical Library" of PolyU, especially the engineering expertise, facilities and equipment for researchers and students. Besides, the team will showcase the University's latest innovations, such as 3D printing, robot workshop, smart elderly home, immersive technologies and smart energy.
We will also tour around other landmarks on campus, including PolyU Main Entrance, Jockey Club Innovation Tower and Alumni Atrium.