【Enlighten@PolyU Series】The Power of Design : Create, Connect, Transcend
Alumni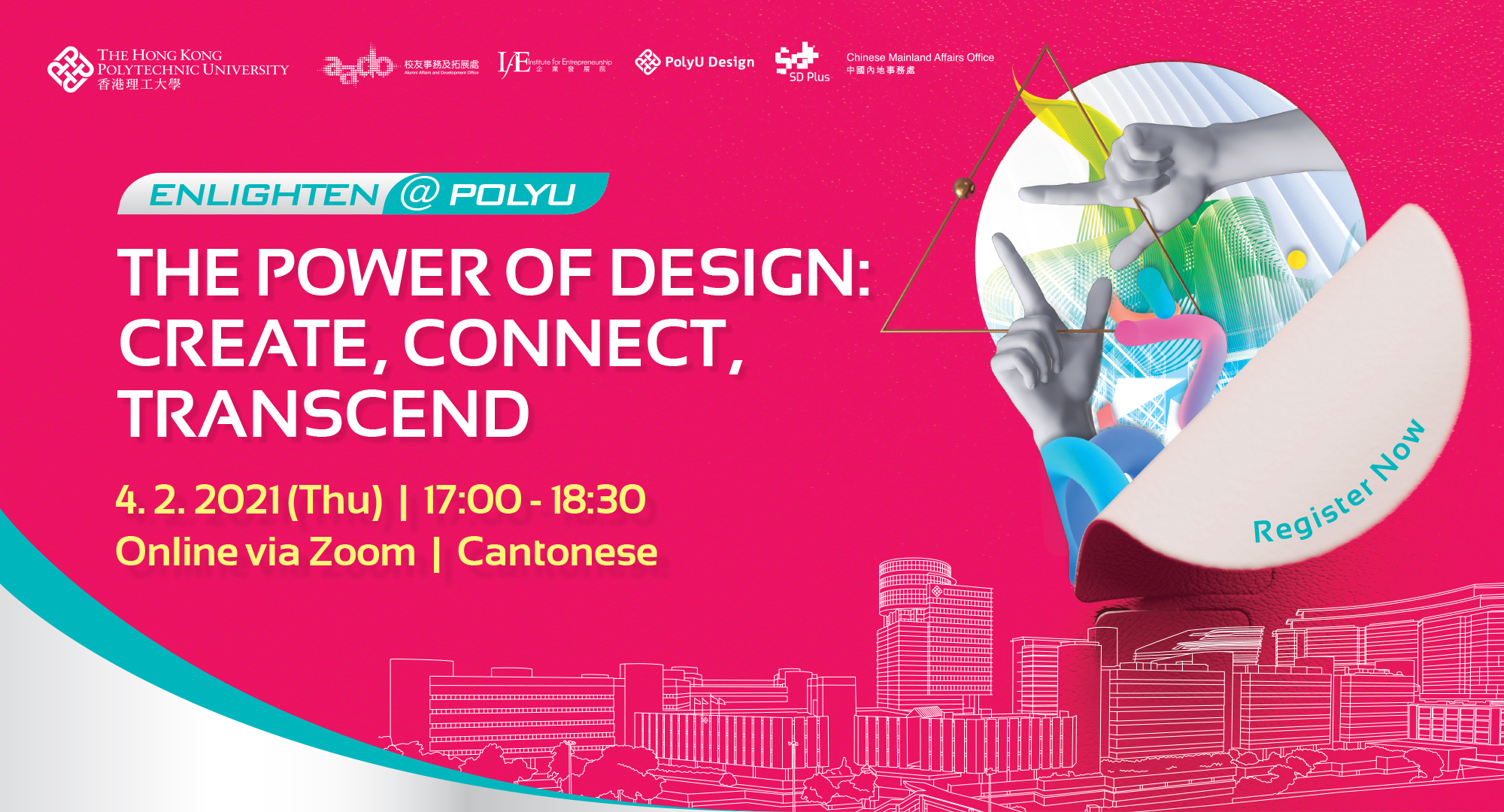 Organiser

Alumni Affairs and Development Office, Institute for Entrepreneurship

Venue

Zoom (conducted in Cantonese)
Speaker
Anthony Lo
Alan Yip
Kent Wong
Prof. Tak Chi Lee (Moderator)
Summary
Design is a powerful force, it can be inspiring and empowering. Good designs do much more than making things beautiful, they create positive experiences. The design industry plays an important role in supporting industrial and economic growth of the society. By applying design thinking in different disciplines and businesses, designers are perceived to be the silent game changers of the world and their innovations have substantial impacts on our daily lives.
This webinar brings together a group of renowned homegrown designers to share their design journeys in different parts of the world, as well as to discuss how design can connect and enrich our lives and help shape a better future.
Keynote Speaker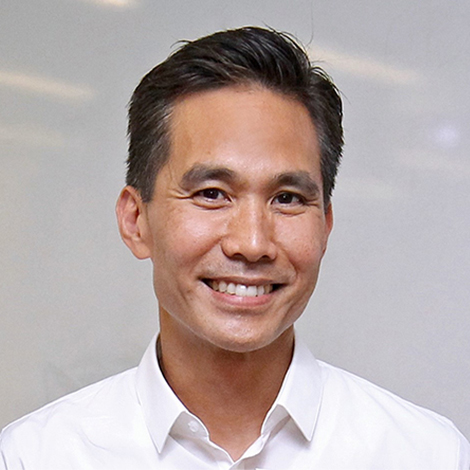 Anthony Lo
Vice President of Exterior Design, Groupe Renault
Shining on international stage, Anthony's car design journey started at Lotus in England. He led diverse advanced design projects when he worked for Audi in Germany, Mercedes-Benz in Japan, Saab in Sweden and later for General Motors Europe, before he joined Groupe Renault in France. His work on various world-renowned concepts cars have earned him many prestigious awards. He was named Asian Designer of the Year and World's Outstanding Chinese Designer.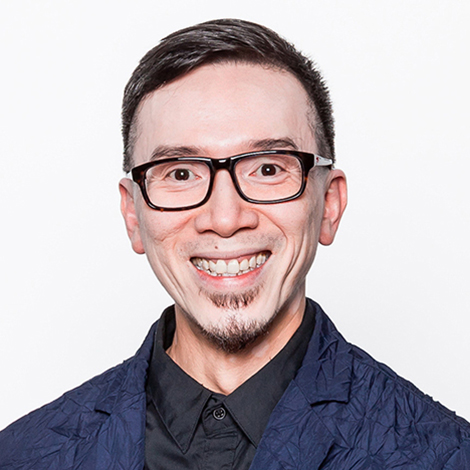 Alan Yip
Founder & Director, Yip Design Ltd
Alan is an international renowned industrial designer. He worked for Frog Design in the US and Philips in the Netherlands. He designed over 1,000 products and created his "ALANYIP" designer brand to promote China original designs. He has won many awards including Red Dot Design Award, IF Design Award, China Red Star Design Awards, HK Outstanding Young Persons and HK Outstanding Designers Award.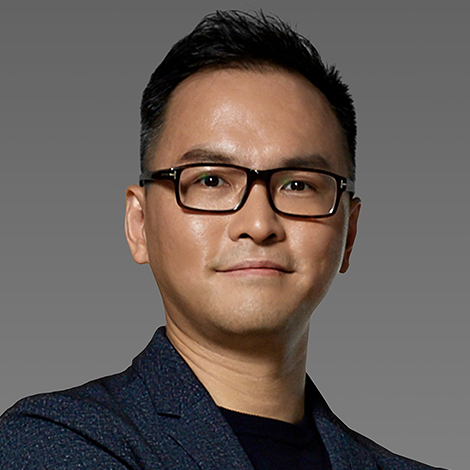 Kent Wong
Founder/General Manager, Scopo Creative Strategic Management Co. Ltd
Co-Founder/Design Director, GrandLand MX Co. Ltd
Kent is a design entrepreneur who specializes in designing form and space including interior, furniture and product, as well as brand management. Having gained a master design degree from PolyU, he set up his design business in Mainland China. He promotes quality design and bridges the gap between designers and business entities. His illustrious career has won him 40under40 Designer Award and other design awards in China.
Prof. Tak Chi Lee (Moderator)
Professor of Practice (Design Practice) School of Design, PolyU
Prof. Lee was formerly Associate Dean of PolyU Design. He has held several important roles during his more than 20 years of service in the University. He has extensive experience in automotive and product design, and is engaged in a wide range of research and consultancy projects for global corporates. Currently a Professor of Practice, he steers the establishment of "SD+", a strategic business unit of PolyU Design, offering professional design-related one-stop consultancy services to the industry.