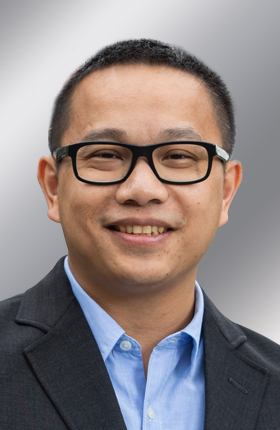 Dr HO Kam-piu
Chief Scientific Officer & Co-founder, GRST Holdings Limited
Doctor of Philosophy (2006)
Bachelor of Science (Honours) in Chemical Technology (2001)
Dr Ho Kam-piu co-founded GRST in 2015. Since then, the company has achieved success in developing a commercially viable water-based green technology for producing and recycling lithium-ion batteries at lower cost, while reducing carbon footprint and pollution emissions. With a mission to improve the efficiency, sustainability, and recyclability of the battery industry leveraging innovative materials and processing, the company has contributed to the establishment of the world's first green Gigafactory in China. As the head of the technical team, Dr Ho is responsible for developing innovative materials and processing solutions for environmentally-friendly batteries. GRST, with its headquarters in Hong Kong, has established a worldwide patent portfolio with over 50 sets of patents and over 235 granted patents. That helps vertical integration of the entire battery value chain, from production to recycling. The company has earned numerous awards and accolades from respected bodies such as Deloitte (Hong Kong), the Environmental Campaign Committee (Hong Kong), the International Exhibition of Inventions Geneva (Switzerland), and Bluetech Clean Air Alliance (China). Dr Ho has been keen on supporting PolyU researchers by helping them with their grant applications and sharing his research experiences with postgraduate students.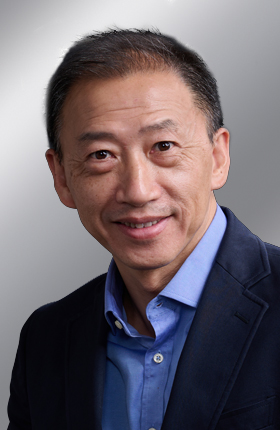 Mr Alex SIN Tak-yin
Senior Sales Director, Synaptics
Higher Diploma in Applied Science (1990)
Mr Alex Sin Tak-yin graduated from Hong Kong Polytechnic, the predecessor of PolyU, with a Higher Diploma in Applied Science in 1990. He is currently Senior Sales Director in Synaptics, a NASDAQ-listed developer of human interface software and hardware. During his tenure as Business Operation Manager of Motorola and Freescale Semiconductor, Mr Sin was a key player that shaped 2.5G/3G mobile phone solutions and Motorola's Go-To-Market strategy in early 2000s. In 2002, he also spearheaded the launch of the first mobile phone under a Chinese brand that was manufactured by Motorola and based on technologies licensed from Motorola. Later on, as the Corporate Vice President of Sales at DSP Group, he led a team to leverage deep expertise in digital enhanced cordless telecommunications (DECT) technologies, wireless chipset solutions, and converged communications for market-leading cordless landline phones with high-definition voice quality and multi-line, multi-handset services. Over 40 million British Telecom and Deutsch Telekom Home Gateway subscribers used his products at one point. The success of his cordless phones helped DSP Group secure its position as a market leader in the DECT market, laying a solid foundation for companies such as Huawei and Swissvoice to deliver high-quality products to their customers worldwide.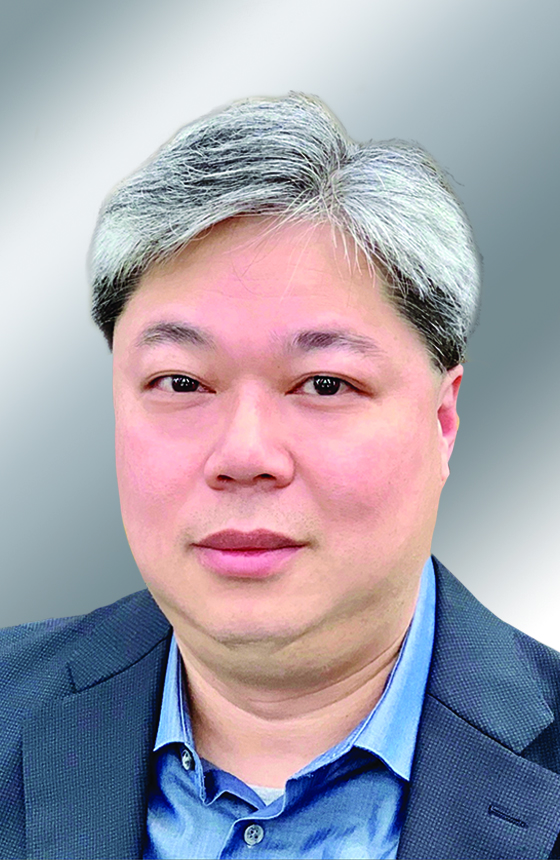 Mr Joseph LIN Pui-keung
Business Development Leader, Corporate Affairs, Greater China, Cisco
Higher Diploma in Mathematics, Statistics and Computing (1986)
Mr Lin is currently Business Development Leader for Corporate Affairs of Greater China, Cisco Systems, responsible for developing Corporate Social Responsibility (CSR) partnership and collaboration projects with governments, education institutes, NGOs, and industry partners. Devoted to promoting STEM education and nurturing ICT talents in secondary schools and tertiary institutes within Greater China, he has developed and led a flagship CSR programme – Cisco Networking Academy – for over 20 years. Since 2000, more than 1 million students from over 300 schools have benefitted from this programme. An ardent volunteer in youth activities organised by NGOs, Mr Lin was a Steering Committee Member of the Girls Go Tech Programme organised by The Women Foundation (TWF), and the Chairman of Cisco Innovation Challenge, Hong Kong District. Sharing the best CSR practice with senior Chinese government officials in the 21C Leadership Program, Mr Lin was honoured with The Partnership of Excellence Award from the Ministry of Education, China. With his profound expertise and experience, Mr Lin has been an External Member of PolyU's Departmental Advisory Committee since 2016, offering valuable advice to the Department of Applied Mathematics with respect to academic programmes. He is also a dedicated mentor supporting students of PolyU, HKU and HKUST.
Dr HU Yaohua
Distinguished Professor, College of Mathematics and Statistics, Shenzhen University
Doctor of Philosophy (2013)
Dr Hu Yaohua is a Distinguished Professor at the College of Mathematics and Statistics of Shenzhen University. After acquiring his BSc and MSc degrees, he earned his PhD in Applied Mathematics from PolyU in 2013. With his profound interest in the theory and algorithms for large-scale optimisation and applications of statistics, machine learning, bioinformatics, and image processing, Dr Hu has published 46 papers in prestigious international journals, such as SIAM Journal on Optimization, Journal of Machine Learning Research, Inverse Problems, European Journal of Operational Research, Briefings in Bioinformatics, and Transportation Research Part B/ Part E. On Google Scholar, his works have been cited 618 times with an H-index of 18. In recognition of his research endeavours, Dr Hu has been honoured with multiple awards, including the First Prize of The Outstanding Research Output Award of Computational Mathematic in 2021. He was also named an Outstanding Young Scholar by the National Science Foundation of China in 2022, and a Distinguished Young Scholar by the National Science Foundation of Shenzhen in 2023.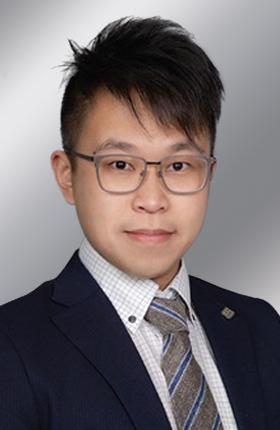 Dr Franco LEUNG King-chi
Assistant Professor, Department of Applied Biology and Chemical Technology, The Hong Kong Polytechnic University
Master of Philosophy (2014)
Bachelor of Science (Honours) in Chemical Technology (2011)
Higher Diploma in Chemical Technology (2009)
Dr Franco Leung King-Chi attained a BSc degree in Chemical Technology and an MPhil degree from PolyU in 2011 and 2013 respectively. As a PhD candidate, he expanded his research scope on supramolecular chemistry and material science under the guidance of Prof. Takanori Fukushima at the Tokyo Institute of Technology, Japan. In 2017, he had the golden opportunity to work under the 2016 Nobel Laureate Prof. Ben L. Feringa at the University of Groningen, the Netherlands, as a postdoctoral fellow. He was also awarded the Croucher Postdoctoral Fellowship at that point, for the development of photoresponsive soft materials of molecular motors and switches. In 2019, Dr Leung joined PolyU as an Assistant Professor in the Department of Applied Biology and Chemical Technology, with a research focus to exploit the full intrinsic potential of synthetic organic chemistry, so as to build new supramolecular structures, functions and hierarchical systems.