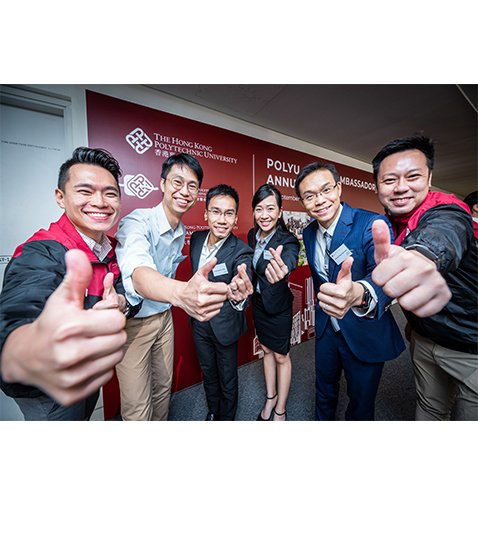 Alumni Ambassadors are appointed to forge closer connections among alumni and contribute to University and alumni initiatives and events. Their roles cover:
Representing PolyU as graduates at various functions and in numerous activities
Supporting communication between the University and their peers
Participating in and contributing to activities or services arranged by the Federation of PolyU Alumni Associations (FHKPUAA), the Alumni Affairs and Development Office, and the offices and departments of PolyU
Participating in the development of the University, the FHKPUAA and local and non-local alumni associations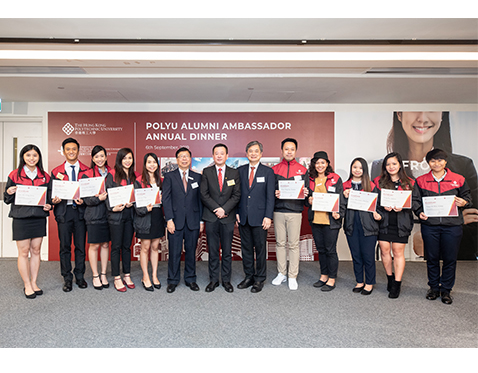 The Alumni Ambassadors programme is an initiative of the Alumni Ambassador Sub-Committee of the FHKPUAA. Graduates who are former student ambassadors, or who have remarkable achievements in their fields (such as sports, arts and culture), and are eager to serve their alma mater are invited and appointed as Alumni Ambassadors.
Click here to let us know if you are interested in serving PolyU, and we will be delighted to invite you to be one of our Alumni Ambassadors.