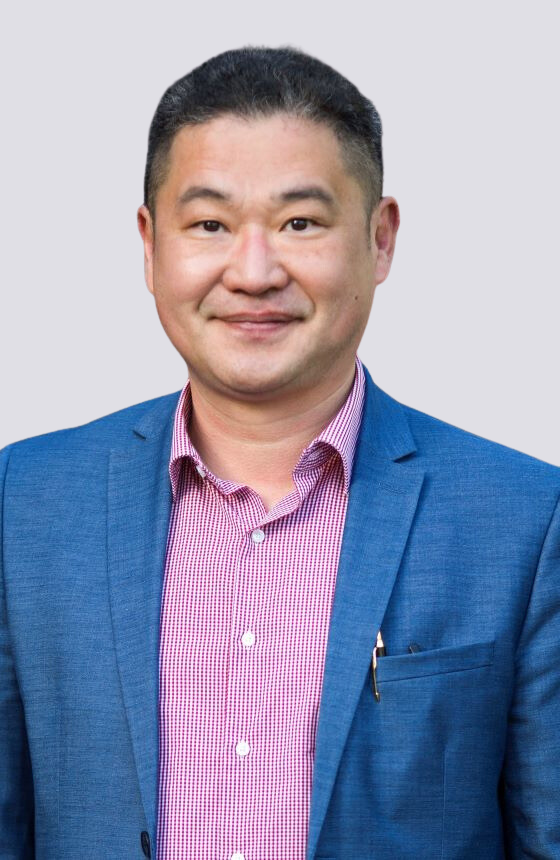 Prof. HE Mingguang
Chair Professor of Experimental Ophthalmology; Global STEM Scholar under HKSARG's Global STEM Professorship Scheme; Henry G. Leong Professor in Elderly Vision Health; DoRCSV
Biography
Prof. Mingguang He is the Chair Professor of Experimental Ophthalmology at The Hong Kong Polytechnic University. Prof. He undertook his medical training in China, receiving his MBBS degree from Sun Yat-sen University, Guangzhou, before going on to obtain a Master of Public Health from Johns Hopkins University in Baltimore, a MD degree in Ophthalmology from Sun Yat-sen University, and a PhD in Ophthalmology at UCL Moorfields Eye Hospital, London. Before joining PolyU, Prof. He was the former Associate Director and Professor of Ophthalmology in the Zhongshan Ophthalmic Center (ZOC), Sun Yat-sen University in Guangzhou, China. Prof. He was a NHMRC Leadership Fellow and Professor of Ophthalmic Epidemiology in The University of Melbourne and Centre for Eye Research Australia, as well as Director of the WHO Collaborating Centre for Prevention of Blindness (Australia). Prof. He founded and served as the first president of the Asia Pacific Tele-Ophthalmology Society and is a founding council member of the Asia Pacific Myopia Society and Deputy Secretary-General for the Asia Pacific Academy of Ophthalmology. Prof. He is currently the deputy Editor-in-Chief of the British Journal of Ophthalmology.
Research Overview
Prof. He has been successfully nominated and received the prestigious Global STEM Professorship Scheme of the Government of the Hong Kong Special Administrative Region. Prof. He will create a new platform to facilitate academic-industrial collaboration in Hong Kong and the Greater Bay Area, which is dedicated to developing and translating new treatments and novel ways of delivering eye care into clinical practice, in particular focusing on functional eye diseases and artificial intelligence. Prof. He is actively recruiting postdoc fellows, PhD/Master students, and visiting fellows for his ongoing research projects.
"Hong Kong is a unique place where East meets West. The Greater Bay area is the largest and most populated urban area and is among the four largest bay areas in the world. Optometry is unique in the way that it focuses more on the functioning of our human eyes - myopia, presbyopia, ocular fatigue, dry eye and other conditions, although, these problems will not lead to severe visual impairment or blindness immediately, but do bring patients many functional problems that currently are largely ignored by 'mainstream medicine'. To solve these problems, we need to think about new ways to do our science, new ways to work with industrial partners, new ways to treat the problems, and further translate them into products for clinical benefit. We encourage the most audacious and multi-disciplinary minds to join us to make a difference together".
Education and Academic Qualifications
Doctor of Philosophy, University College London, UK

Doctor of Medicine, Sun Yat-sen University, China

Master of Public Health, Johns Hopkins University, USA

Bachelor of Medicine, Sun Yat-sen University of Medical Sciences, China
Professional Qualifications
Ophthalmologist, Ministry of Health, China

Specialist in Ophthalmology, Eminent Fellow, Royal Australian and New Zealand College of Ophthalmologists
Research Interests
Myopia

Presbyopia

Eye Fatigue

Artificial Intelligence

Innovation

Industry-research Collaboration
He

M*.,

Xiang

F., Zeng

Y.,

Mai

J.,

Chen

Q.,

Zhang

J.,

Smith

W.,

Rose

K.,

Morgan I.

G. Effect of time spent outdoors at school on the development of myopia among children in China: A randomized clinical trial. JAMA. 2015;314(11):1142-8.
He M*., Jiang Y., Huang S., Chang D. S., Munoz B., Aung T., Foster P. J., Friedman D. S. Laser peripheral iridotomy for the prevention of angle closure: a single-centre, randomised controlled trial. Lancet. 2019;393(10181):1609-18.
Jiang Y, Zhu Z, Tan X, Kong X, Zhong H, Zhang J, Xiong R, Yuan Y, Zeng J, Morgan IG, He M*. Effect of repeated low-level red-light therapy for myopia control in children: A multicenter randomized controlled trial. Ophthalmology. 2022;129(5):509-519.
Baird PN, Saw SM, Lanca C, Guggenheim JA, Smith Iii EL, Zhou X, Matsui KO, Wu PC, Sankaridurg P, Chia A, Rosman M, Lamoureux EL, Man R, He M*. Myopia. Nat Rev Dis Primers. 2020;6(1):99.
Li Z., He Y., Keel S., Meng W., Chang R. T., He M*. Efficacy of a deep learning system for detecting glaucomatous optic neuropathy based on color fundus photographs. Ophthalmology. 2018.125(8):1199-1206.