Career Expo Highlights
The School's annual Career Expo provides graduate and undergraduate students with the chance to gather information about potential hospitality employers. We invite our industry partners to participate in this day, making it an ideal networking opportunity for students, and especially for final year students to network with our industry friends.
Every year, the SHTM organises a series of Recruitment Seminars for final year students. At these events, students and potential employers can familiarise themselves with each other, hold face-to-face conversations, and discuss the nature and expectations of the profession.
In 2019 - 2023, the School hosted Recruitment Seminars by:
Guangdong Vocational Hotel
HAESL
Informa Markets
Louis Vuitton MT program in Korea
Ocean Park
Plaza Premium Lounge
Rosewood Hotel Group
Shangri-La, HK
Sun Hung Kai Properties
Swire Hotels
Talent Basket
Universal Beijing Resort
YMCA
SHTM organises a series of young alumni sharing sessions for our students. At these events, students can connect with our young alumni to gain more insights in planning their future careers.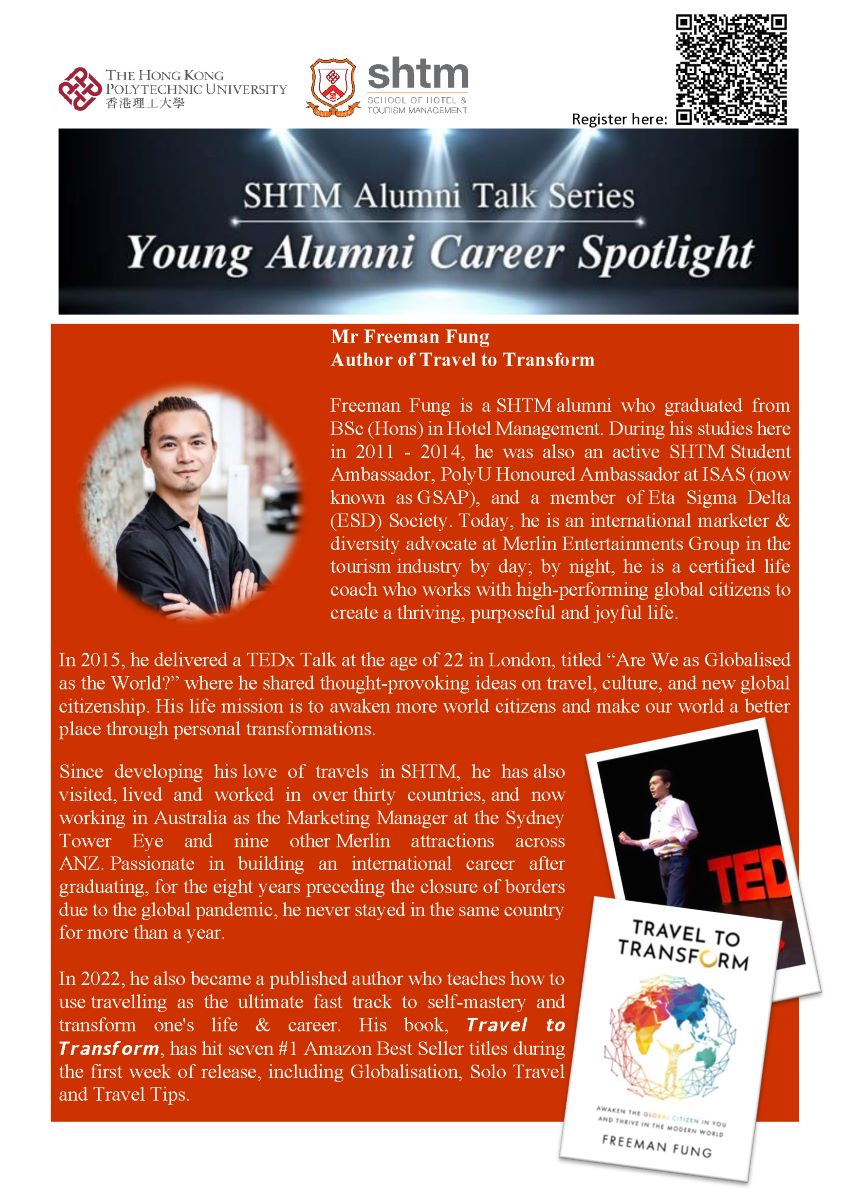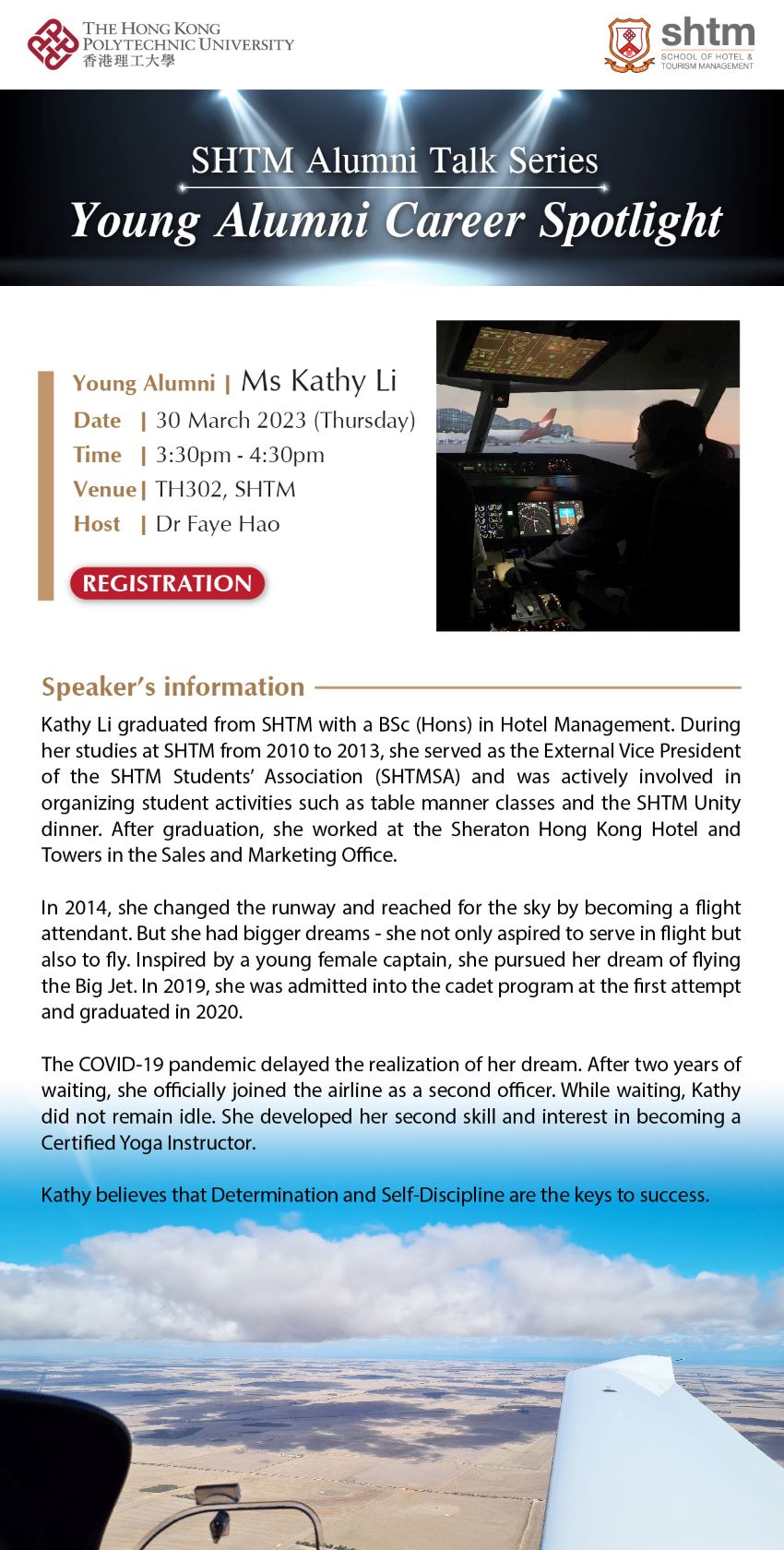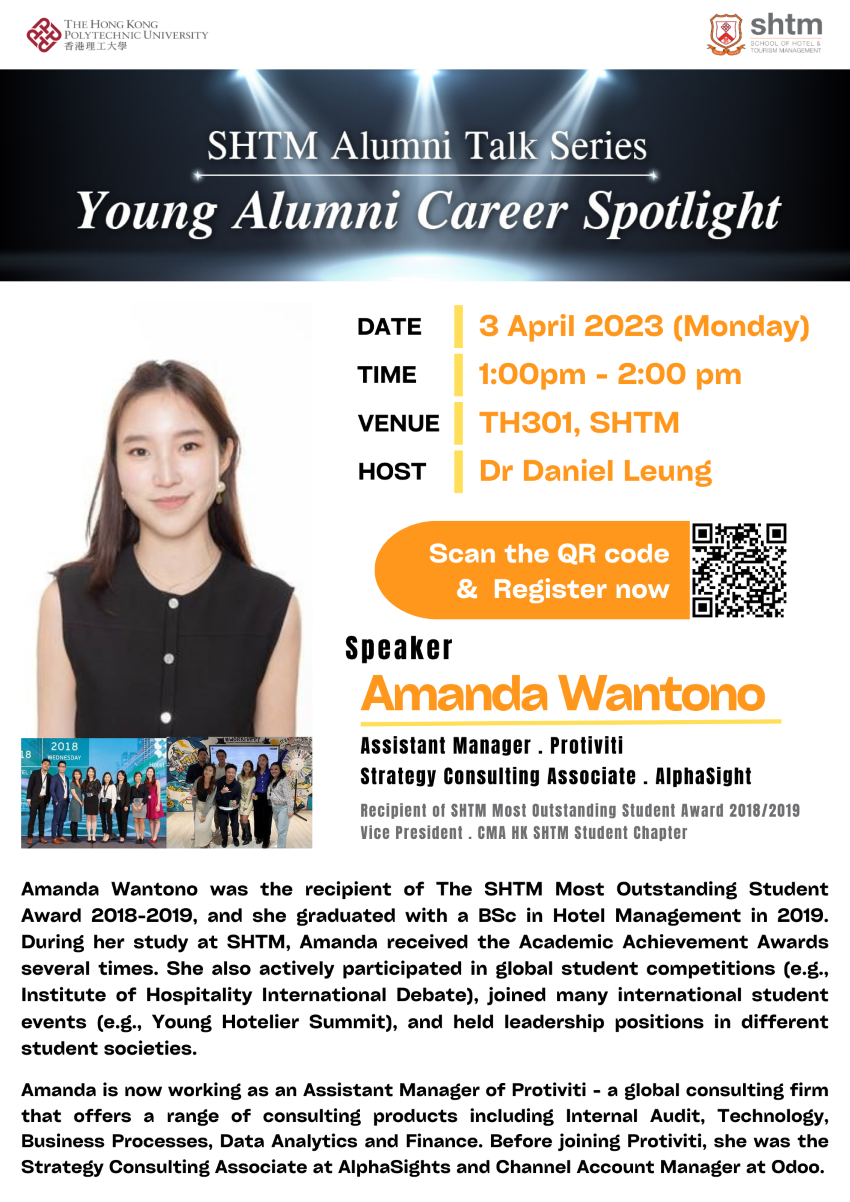 Get well prepared for a successful job-hunting journey, our Career Development Officer will provide professional advice on career planning, job searching skills and to explore career opportunities with you. Schedule the one-on-one appointment with our officer today.
The Career Consultation Services include:
• Career Planning/Personal Advising
• Cover Letter Writing
• Resume Writing
• Job searching techniques
• Interview Skills (Face-to-Face Interview/ Telephone Interview/Skype Interview)
• Handling multiple job offers
Please fill in the appointment form and we will contact you shortly:
For general enquiries or more information about our Recruitment Seminars, please fill out our Enquiry Form.