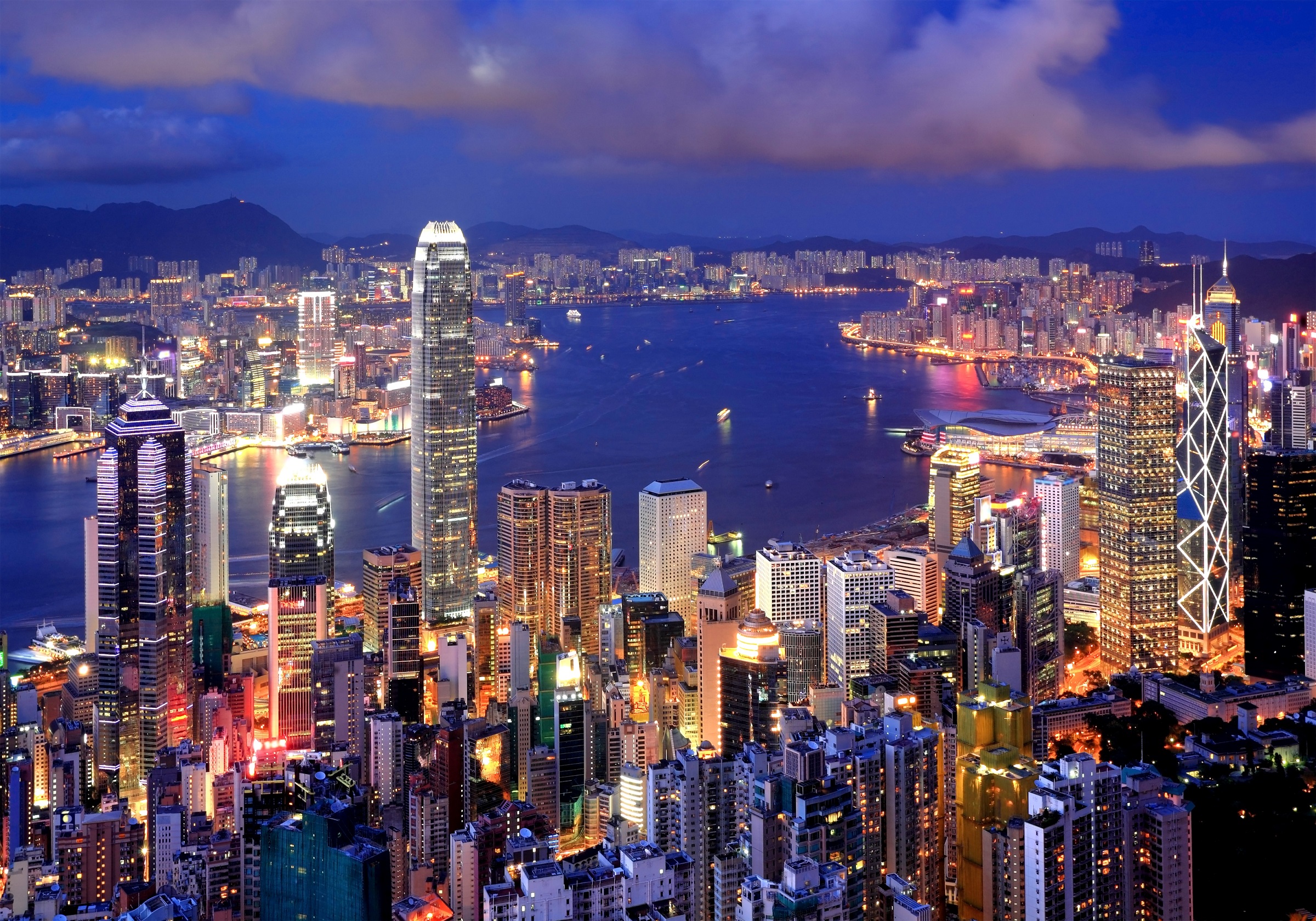 The Asian Wave
It's easy to see why the business of hospitality has shifted its centre of gravity to Asia – Asian culture is traditionally welcoming, and caring attention to detail is the hallmark of Asian service. Moreover, Asia's infrastructure is among the best in the world, its sights and experiences are better packaged, and its marketing occurs on a global scale. Indeed, Asia consistently ranks among the world's best in airlines, airports, attractions, and hotels. And this is no mere boast – it has been confirmed time and time again by the votes and rankings of experienced travellers and industry professionals worldwide.

And in Asia, where better to teach and learn the hospitality industry than Hong Kong? A financial powerhouse, the city continues to enjoy its share of Mainland China's phenomenal growth and prosperity, which has aided the dynamic growth of its tourism and hospitality business. It is also Asia's most international city: multilingual, sophisticated, and a preferred business and pleasure destination for travellers from both the East and the West. Situated in Hong Kong, and in the heart of the booming Asia-Pacific region, the School of Hotel and Tourism Management (SHTM) is uniquely positioned not just to ride the Asian wave, but to lead it in educational excellence.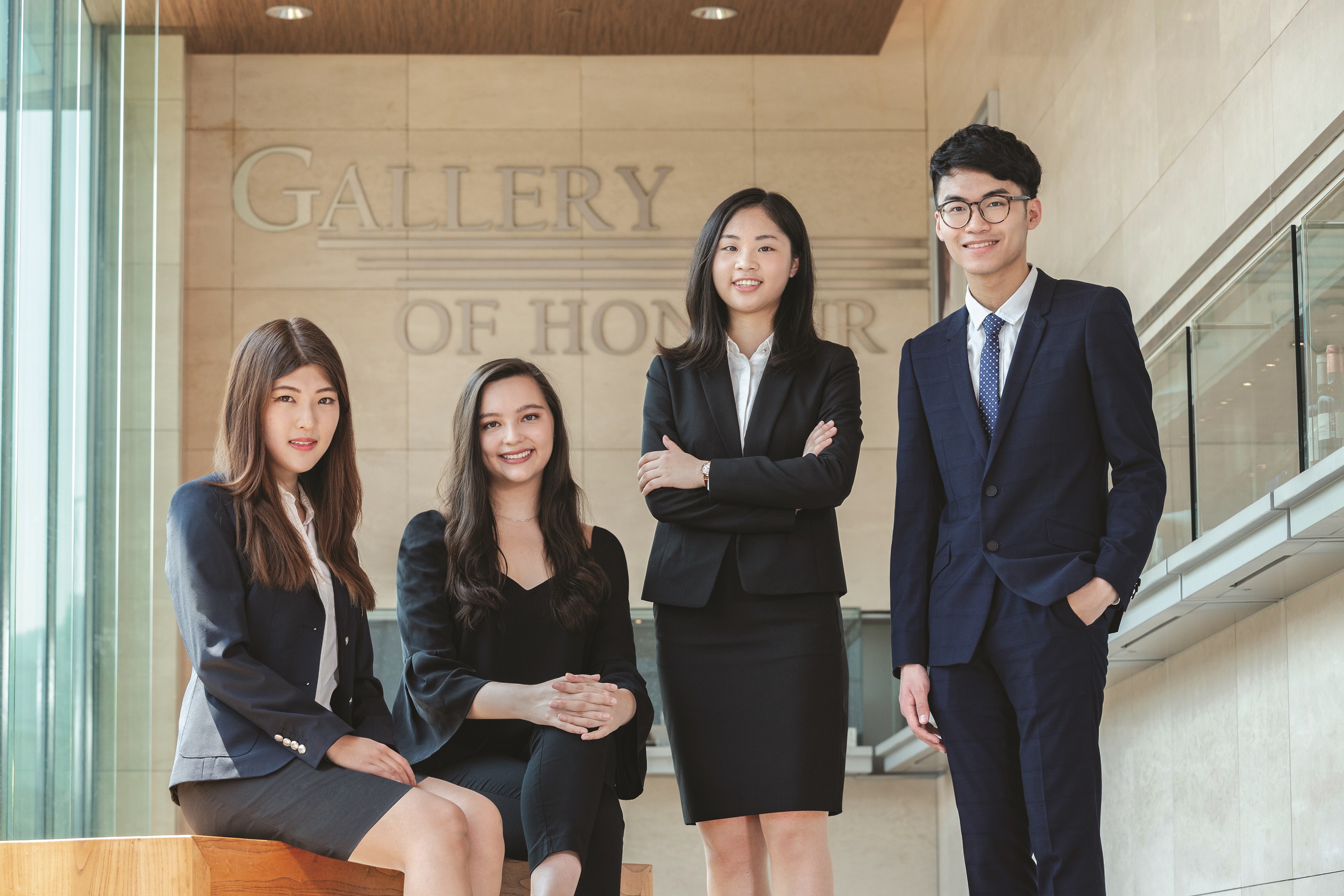 Programmes Tailored to Student and Industry Needs
One of the SHTM's top priorities is ensuring that its programmes are application-oriented to meet its students' needs. The School is geared towards preparing students for careers in the hotel, food service, tourism, and MICE sectors, offering various courses in hotel management and tourism management at the Doctor of Philosophy, Doctor of Hotel and Tourism Management, Master of Science, and Bachelor of Science (Honours) levels.
To meet the need for industry training, all undergraduate students are required to complete Work-Integrated Education, undertaking industry placements as part of their studies to gain hands-on experience in their chosen fields. The School is also very fortunate to have the support of scholarships donated by industry partners. For industry practitioners, the School offers an Executive Development Programme tailored for updating skills and broadening knowledge.
There are many different rankings published by various sources worldwide, all based on various combinations of criteria such as research excellence, expertise, student options, graduate employment and so on. A leading force in hospitality and tourism education and research, the SHTM sets itself apart from other hospitality and tourism educational institutions by consistently remaining in the upper echelons of international rankings.
#1 Globally in Hospitality and Tourism Management
ShanghaiRanking's Global Ranking of Academic Subjects 2022
In ShangaiRanking's Global Ranking of Academic Subjects 2022, the SHTM is ranked in the top spot in the "Hospitality and Tourism Management" category for the 6th year in a row. This ranking by one of the most well-respected sources worldwide confirms our School's outstanding reputation and commitment to global excellence in hospitality and tourism education and research.
#1 Globally in Commerce, Management, Tourism and Services
University Ranking by Academic Performance 2022-2023
For six consecutive years, the Field Based Ranking produced by the University Ranking by Academic Performance Research Laboratory placed PolyU in the top spot in the Commerce, Management, Tourism and Services category in 2017/18, 2018/19, 2019/20, 2020/21, 2021/22 and 2022/23.
#1 Globally in Hospitality, Leisure, Sport and Tourism
Centre for World University Rankings by Subject 2017
The SHTM also took the top spot in the Centre for World University Rankings 2017 in the "Hospitality, Leisure, Sport and Tourism" category. These rankings are based on the number of articles published in top-tier academic journals and reflect the quality of the institution's research output, an important measure of a university's success.
#2 Globally in Hospitality and Leisure Management among University-based Programmes
QS World University Rankings by Subject 2023
For the 7th year running, the SHTM has retained the position of No. 2 in the world among university-based programmes in the "Hospitality and Leisure Management" category in the QS World University Rankings by Subject 2023. In 2017, the QS World University Rankings by Subject included for the first time a ranking of the world's top 50 universities in "Hospitality and Leisure Management" category and the SHTM has since then been ranked second place globally among university-based programmes.
In 2009, the School ranked No. 2 internationally among hotel and tourism schools based on research and scholarship, according to a study published in the November issue of
Journal of Hospitality and Tourism Research
.
With close to four decades of impressive development, the School has established itself as a world-class centre of hospitality and tourism education and research. These rankings stand as proof of the extent to which the SHTM has been effective and instrumental in furthering hospitality and tourism knowledge.
Other Marks of Excellence
In 1999, the SHTM was designated a global Education and Training Network Centre by the
United Nations World Tourism Organisation
(UNWTO), of whose Knowledge Network the School is a member. Since that time, the SHTM has received worldwide accolades and recognition. In 2001, it became one of the first educational institutions to receive the UNWTO's TedQual Certification, a quality assurance system for tourism education, training, and research.
In 2002, the SHTM became the home of the permanent secretariat for the
International Academy for the Study of Tourism
(IAST), which works to advance the scientific knowledge and understanding of tourism through theoretical and practical research. The next year, the
International Society of Travel and Tourism Educators
(ISTTE) recognised the School with an "ISTTE Institutional Achievement Award" for significant contributions to tourism education.
In 2012, one year after the SHTM officially opened Hotel ICON, the
International Council on Hotel, Restaurant, and Institutional Education
(I-CHRIE) bestowed the School with the McCool Breakthrough Award in recognition of the ground-breaking teaching and research hotel – the heart of the School's innovative approach to hospitality and tourism education.
A distinguished faculty is one of the School's cornerstones. In 2011, Professor Kaye Chon, SHTM Dean, Chair Professor and Walter Kwok Foundation Professor in International Hospitality Management was honoured with the UNWTO Ulysses Prize, a top honour that is widely considered the "Nobel Prize in Tourism".
The School's staff are not just excellent teachers. They are also very active in the hospitality industry and hold executive or advisory positions in many international, regional, and local tourism organisations, including:
Asia Pacific Ecotourism Society
Asia Pacific Tourism Association
Asia-Pacific CHRIE
China Tourism Academy
Hong Kong Association of Registered Tour Coordinators
Hong Kong Association of Travel Agents
Hong Kong Quality Assurance Council
Hong Kong Wine Judges Association
Hospitality Financial and Technology Professionals
Hospitality Sales and Marketing Association International
Institute of Hospitality
International Academy for the Study of Tourism
International Council on Hotel, Restaurant, and Institutional Education
International Institute of Forecasters
International Recreation and Vacation Society
International Society of Travel and Tourism Educators
International Sociological Association
Meeting Professionals International
Pacific Asia Travel Association
SKAL International Hong Kong
Travel Industry Council of Hong Kong
United Nations World Tourism Organisation
As part of the SHTM's belief in innovation in education, the School continuously seeks out new ways to improve on traditional teaching methods. One of the School's pioneer efforts in this area was its "Professor for a Day" programme, wherein industry professionals are invited to speak to students in specific subject lectures. Each year, the SHTM hosts around 200 such lectures in different subjects to help students gain a deeper understanding of the industry.
The School also introduced the "Dean's Distinguished Lecture" series, in which outstanding individuals speak to the entire SHTM student body, sharing their personal successes, experience and philosophy. Past distinguished speakers have included:
Actor and Honorary Professor Jackie Chan, Asia Pacific Tourism Ambassador, UNWTO
Dr Lawrence Wong, former Chief Executive, The Hong Kong Jockey Club
Mr Peter de Jong, former President & CEO, Pacific Asia Travel Association
Mr Robert Burns, Chairman, The Robert Burns Hotel Group
Dr Ho Kwon Ping, Executive Chairman, Banyan Tree Holdings Limited
Mr Edwin Fuller, former President & Managing Director, International Lodging, Marriott International
Mr Steve Kleinschmidt, former President, Marco Polo Hotels
Mr Larry Tchou, Senior Advisor – Greater China, Hyatt Hotels Corporation
Mr John Slosar, Chairman, Cathay Pacific Airways
Mr Stanley Hui, former Chief Executive Officer, Airport Authority Hong Kong
Ms Belinda Yeung, Executive Director and Chief Operating Officer, Regal Hotels International Holdings Limited
Mr Robert Earl, Chairman and CEO, Planet Hollywood International
Mr Jing Xu, Executive Secretary and Director for Asia, UNWTO
Ms Suphajee Suthumpun, Group Chief Executive Officer, Dusit International
Dr Jennifer Cronin, President, Wharf Hotels Management Limited

Mr Grant Bowie, Chief Executive Officer & Executive Director of MGM China Holdings Ltd

Mr Girish Jhunjhnuwala, Founder & CEO of Ovolo Hotels

Ms Sylvia Chung, Deputy Managing Director, L'hotel Management Company Ltd

Mr Asim Hussain, Founder of Black Sheep Restaurants

Mrs Jennifer Su Tan, Executive Vice President and Executive Director, S.A.I. Leisure Group Company Ltd

Mr Joseph Chong, Regional Vice President, Asia, The Peninsula Hotels and Managing Director, The Peninsula Hong Kong

Ms Julia Simpson, President and CEO of World Travel & Tourism Council
The SHTM's main campus is located in Hong Kong, amidst the sophisticated facilities of The Hong Kong Polytechnic University (PolyU). In Mainland China, the School also offers masters and doctorate courses at the Zhejiang University–The Hong Kong Polytechnic University International Executive Development Centre, located at the Zhejiang University campus in Hangzhou.
In addition, the SHTM enriches its classroom lectures with field trips, as well as student exchange agreements with some of the world's most famous hospitality and tourism institutions in Australia, Austria, Canada, Chile, Finland, France, Germany, Japan, Korea, Mainland China, Mexico, Netherlands, New Zealand, Peru, Singapore, Switzerland, Taiwan, Thailand, the United Kingdom and the United States of America.
The School's academic staff are very active professionally and have gained international recognition for their scholarship and research. SHTM staff members have published regularly in leading journals, and are widely represented on the editorial boards of more than 25 major journals. In addition, four international scholarly journals in the field of hospitality and tourism are edited from the School itself:
Asia Pacific Journal of Tourism Research
Journal of China Tourism Research
Journal of Travel and Tourism Marketing
Tourism Management

In the 2023/24 results of grants from the Research Grants Councils' General Research Fund (GRF) and Early Career Scheme (ECS), SHTM academic staff have been successful in securing funding for a total of 14 projects.
Hotel ICON has also enhanced the SHTM's leadership role in hospitality research. The School has implemented multiple research projects with different foci in the hotel, and created three dedicated guestrooms – "Tomorrow's Guestrooms" – to facilitate more in-depth research into the application of advanced concepts in the field of hotel management.
The School has a mission to engineer knowledge transfer to the hospitality industry and education institutes. Combining the research prowess of the SHTM with Hotel ICON's practical experience and endeavour, the School has successfully launched the SHTM+ICON Consultancy to offer professional hospitality related consultancy services to the industry.
The SHTM is dedicated to bringing together experts from different fields and providing a platform for insightful exchange amongst academics, industry practitioners and tourism policy-makers. To do so, it regularly organises international forums relating to hospitality and tourism in Hong Kong, Mainland China, and abroad. A few of the many significant forums pioneered and hosted by the School are:
Asia Pacific Forum for Graduate Students' Research in Tourism
Asia Tourism Forum
CHINA TOURISM FORUM: Innovations in Hospitality and Tourism Practices
GBA Smart Tourism Forum
Global Tourism and Hospitality Conference
IMPACT Conference
International Convention and Expo Summit
International Forum on China Hotel Brand Development
UNWTO/PATA Forum on Tourism Trends and Outlook