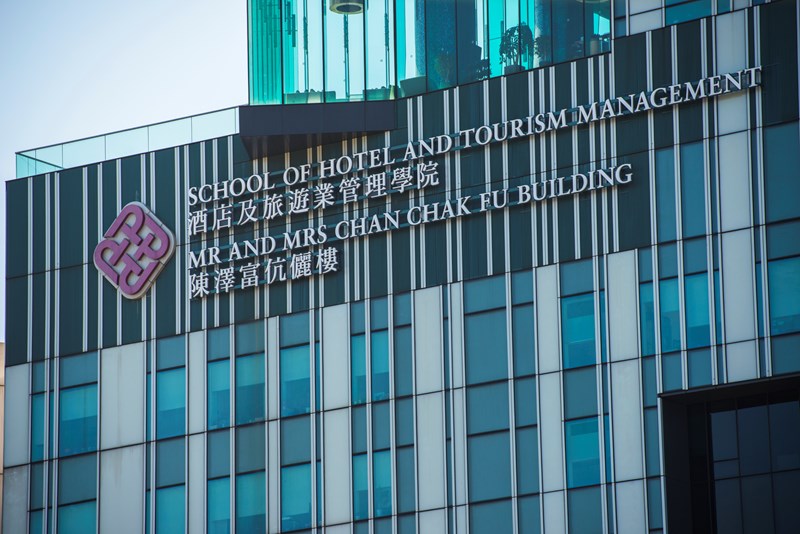 The School of Hotel and Tourism Management (SHTM) represents a global centre of excellence in hospitality and tourism education and research. The building that houses the School was named after the late Mr and Mrs Chan Chak-fu, a pioneer Hong Kong hotelier, in appreciation for the significant and generous contributions by Seal of Love Charitable Foundation Limited to support PolyU's development and advancements in hospitality and tourism education and research.
The SHTM Building was officially opened in March 2011. Adjoining Hotel ICON, the School's innovative teaching and research hotel, its world-class teaching and research facilities include:
The Che-woo Lui Hotel and Tourism Research Centre, an extensive and comprehensive repository of reference and teaching materials in hotel and tourism management;
Bistro 1979, a student-run, multi-function food and beverage unit providing a real-world restaurant setting where students can learn, experiment, experience, and develop the skill sets required in the food and beverage industry;
Vinoteca Lab, a valuable facility that prepares students for the demands of Hong Kong as a wine hub and enhances the School's food and beverage education; and
The Tan Siu Lin Innovation Hub, a lab where students can learn and practise the latest technology programmes and devices used in the hospitality and tourism industry.
Together with Hotel ICON, the SHTM offers unique, fully integrated programmes to inspire a new generation of passionate, well-informed pioneering hoteliers and students.