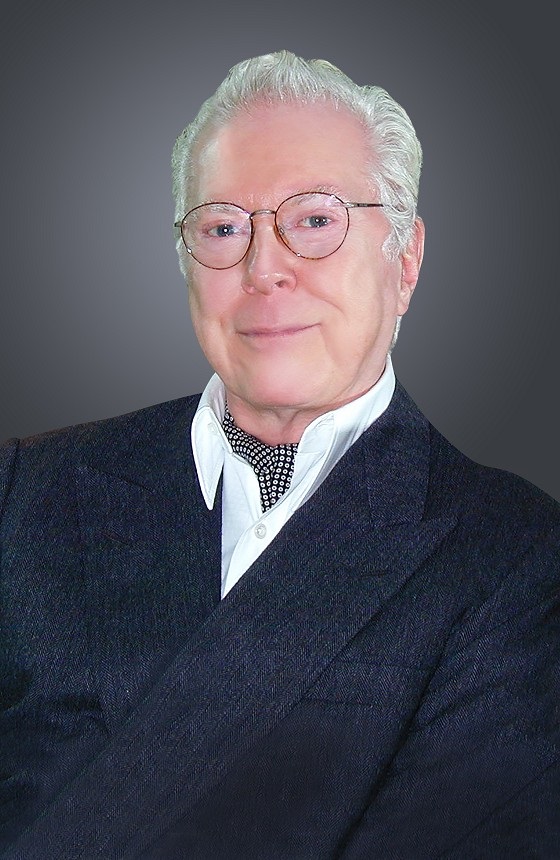 Mr Robert Burns
2020 SHTM Lifetime Achievement Award
Biography
Founder of Regent International Hotels and developer of Grand Hotel a Villa Feltrinelli, Gargnano, Italy, Mr Robert Burns is a legendary figure of the hotel industry famed worldwide for setting new benchmarks in luxury hospitality.
Mr Burns has spent six decades in the hotel industry, beginning at the Waldorf Astoria in the late 1940s, while attending New York University. Following his time in New York and after four years in the U.S. Army, he completed his undergraduate degree at Michigan State University's School of Hotel Management with an MBA from the University of Michigan. He then joined Sheraton Hotels' management training programme, working in hotels in Detroit, Pittsburgh, Dallas and Nebraska. In 1960, he joined Sheraton hotels in Hawaii. Three years later he became General Manager of the Kahala Hilton in Hawaii, where he was also a faculty member of the University of Hawaii.
In 1970, Mr Burns founded Regent International Hotels in Hong Kong, building one of the industry's most renowned 5-star brands. The opening of The Regent Hong Kong in 1980 drew international recognition, which brought a new dimension in amenities and services to hotels in the city and attracted worldwide attention. An icon of the industry, combining Asian service excellence with western efficiency and luxury, it was voted the "best hotel in the world" among several international awards. Under Mr Burns' leadership, the group opened 18 luxury hotels worldwide in 22 years. In 1992, Regent was acquired by Four Seasons Hotels & Resorts. In 2001, after a five-year restoration, he opened the much-admired Grand Hotel a Villa Feltrinelli in Italy.
Mr Burns has long been a leader in the industry through education and advocacy groups. He was Chairman and Co-founder of the World Travel and Tourism Council, a forum of more than 200 members of international chief executives in leading travel and tourism companies worldwide. Its unique mandate encourages industry growth and protects cultural and natural heritage sites. He was a member of the Dean's Advisory Council at Cornell University's School of Hotel Administration and the University of Hawaii's School of Travel Industry Management. For 20 years, he lectured on Stanford University's MBA programme. He served as Director of The Asia Pacific Fund and Chairman of The Chrysalis Emerging Markets Fund, ING Barings and a Director of Wharf (Holdings) Limited in Hong Kong. Mr Burns also lectured extensively through the Asia-Pacific for the U.S. State Department and Pacific Asia Travel Association. In New York City, he serves on the board of Jazz at Lincoln Center.