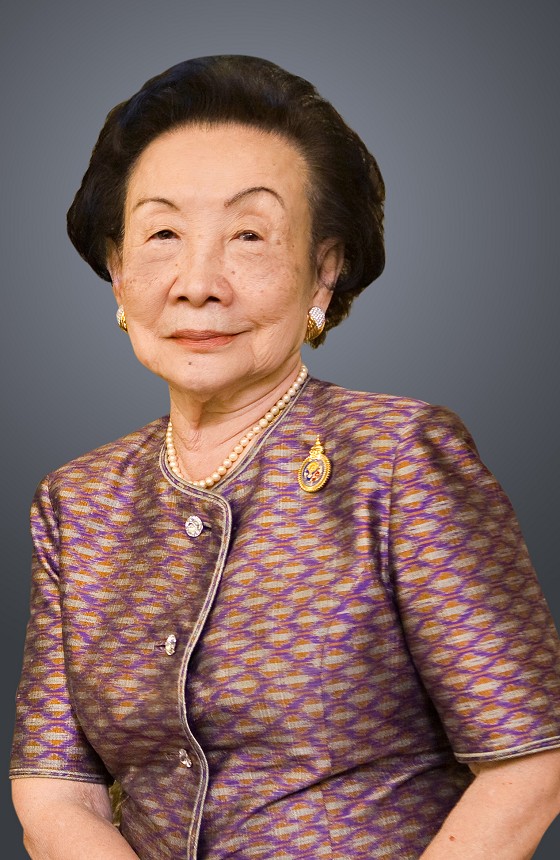 Thanpuying Chanut Piyaoui
2018 SHTM Lifetime Achievement Award
Biography
Thanpuying Chanut Piyaoui (1921-2020) was the pioneering visionary who founded Dusit International in 1948 and served as the company's Managing Director and Chairperson up until 2014. She was its Honorary Chairman.

Thanpuying Chanut began her life's work in 1949 when she opened Bangkok's first modern hotel with a swimming pool, The Princess on New Road. There, she experimented with offering luxury hospitality with a distinctively Thai touch. After perfecting her formula, she opened the five-star Dusit Thani Bangkok in 1970. She then opened more five-star hotels in major tourism destinations in Thailand and overseas, building on her success, and from there branched out into hotel and culinary education with Dusit Thani College in 1993 and a joint venture with Le Cordon Bleu in 2005.
For her efforts in hospitality and education, on 5 May 2000, His Majesty King Bhumibol Adulyadej of Thailand conferred upon Chanut the highest royal decoration for a civilian: Knight Grand Commander (Second Class, Higher Grade) of the Most Illustrious Order of Chula Chom Klao. With this honour, she also received the title of "Thanpuying", the equivalent of the title "Dame."
Dusit International today remains a leader in hotel management and education, and comprises a unique international portfolio of distinctive hotels and resorts. Rooted in Thai culture and tradition, the company continues to deliver the brand promise Thanpuying Chanut established in 1948: "Delivering an experience that enlivens the individual spirit, no matter the journey."