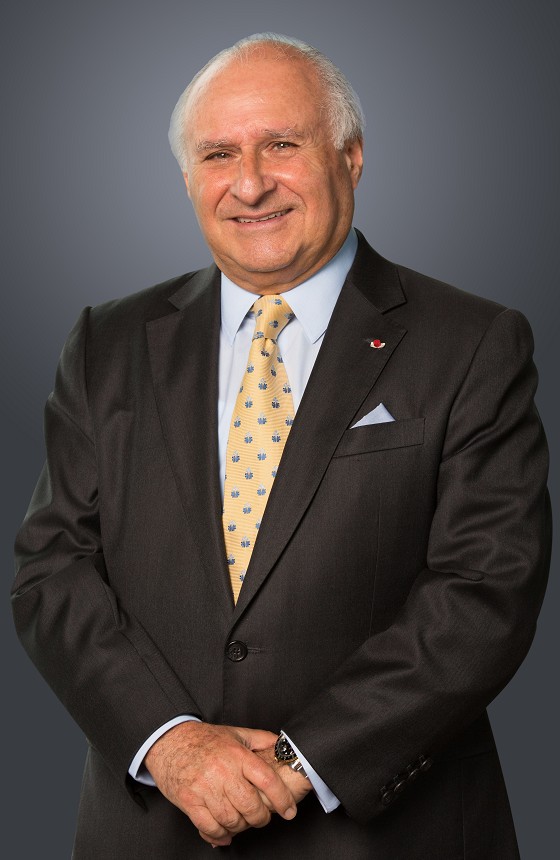 Sir Michael Kadoorie
2017 SHTM Lifetime Achievement Award
Biography
The Hon. Sir Michael Kadoorie, GBS, LL.D.(Hon), DSc(Hon), Comm. de la Legion D'Honneur, Comm. de l'Ordre de Leopold II, Comm. de l'Ordre des Arts et des Lettres, Comm. de l'Ordre de la Couronne, only son of Lady Kadoorie and the late Lord Kadoorie
Born in Hong Kong in 1941, Sir Michael Kadoorie is Chairman of The Hongkong and Shanghai Hotels, Limited (HSH), and Chairman of CLP Holdings Limited (CLP), as well as Heliservices (Hong Kong) Limited and Metrojet Limited. He also serves as a Director of Sir Elly Kadoorie & Sons Ltd., and holds a number of trusteeships and directorships in other public and private companies. In addition to his business activities, he is involved in the Kadoorie Agricultural Aid Association in Nepal.
Throughout his career, Sir Michael has received many honours and medals from countries such as France, Belgium, and the UK, where he was bestowed a Knights Bachelor by Her Majesty The Queen. He has also been awarded several honorary doctorates, including an honorary Doctor of Laws degree by The University of Hong Kong and an honorary Doctor of Science degree by The Imperial College in London.
The Kadoorie family has always believed in making a profound contribution to the social and economic wellbeing of their fellow citizens, in return for the generous opportunities afforded to them, and Sir Michael is no exception. In 2007, he founded the Hong Kong Heritage Project to locate and collect documents and photographs from CLP, HSH, and the Kadoorie Family, and to make them available to researchers and the general public. The Project has unearthed many records relating to Hong Kong society at large, and has also created an oral history programme – one of the largest collections in Hong Kong.
Sir Michael has made enduring contributions to both the commercial and philanthropic sectors of the hospitality industry. The success and expansion of the Peninsula Group within HSH owes much to his keen personal interest in all aspects of the Group's work and especially with the location and design of new hotels. He translates this same energy to ensuring that greater opportunities are made available to the disadvantaged. The Kadoorie Charitable Foundation's funding of hospitality training schemes in Vietnam, Cambodia, and Laos owes much to Sir Michael's vision, as does the successful Hong Kong hospitality training scheme for young people who were not able to write or read Chinese. In fact, this programme was so successful that the Education Bureau adopted and now funds the scheme, which is still running today.
In Shanghai, Sir Michael established the Sir Horace Kadoorie Youth Development Centre for Hospitality, which targets migrant and disadvantaged youth in China. This two-year course, run with the assistance of the Peninsula Hotel in Shanghai, provides graduates with all the necessary training to enter the job market. The first course graduated in May of this year.
Although Sir Michael has many business commitments and responsibilities and is actively involved in a wide programme of philanthropic funding, it is his passion for hospitality in each of these fields that singles him out as one of Hong Kong's foremost and visionary hoteliers.