Keeping social distance has become our practice in fighting COVID-19. We are now getting used to stay at home and find it "not that difficult" to do so. But, have we ever thought of the difference between social distancing and social spacing?
Social distancing is just about maintaining physical distance, which means staying at home and keeping space between yourself and other people. It helps to avoid being exposed to the virus and slowing its spread to others. The idea is not about isolating with each other and creating social gap. We can still connect with each other by maintaining social spacing.
It is a great time to utilise technology and demonstrate our creativity in connecting with others by every means only except meeting in person. How about picking up the phone and having real conversation with our friends now?
Stay Healthy and Happy–Exercise at Home to Build Up Good Body Immunity
Little exercise brings big benefits. Physical activity is one of the best things you can do to improve your health. Ideally, adults aged 18-64 should do at least 150 minutes of moderate-intensity or 75 minutes of vigorous-intensity physical activity throughout a week but even 10 minutes of light exercise each day can benefit health.
For more details, please click HERE
Did you eat well and sleep well in these days?
While we all stay at home due to the recent situation of novel coronavirus, it is really important for us to maintain good eating and sleeping routine. Here are some tips for you to practice at home.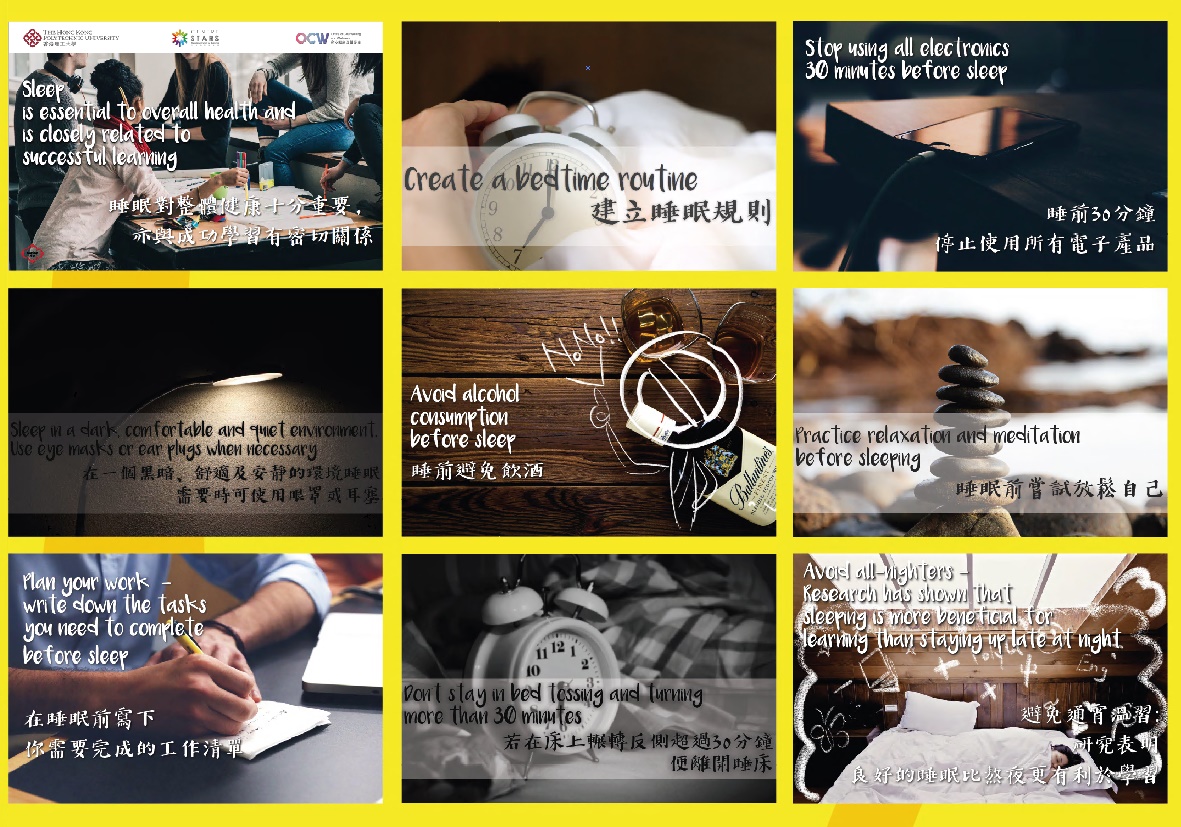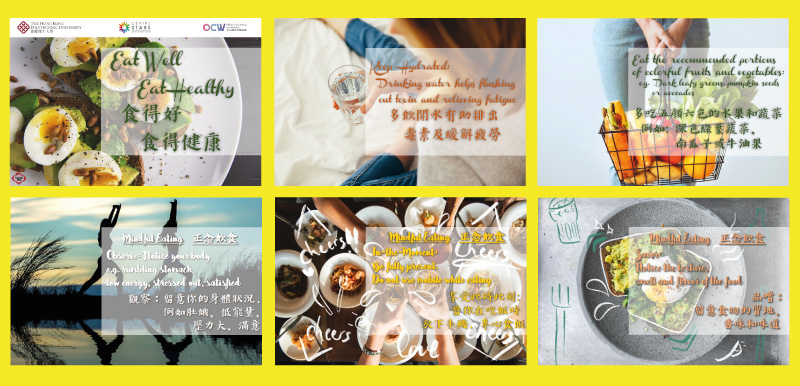 While we all concern about the recent situation of novel coronavirus, it is really important for us to stay calm and to stay healthy. Practising mindfulness breathing is a good way to achieve inner peace. To start, scan the QR code below.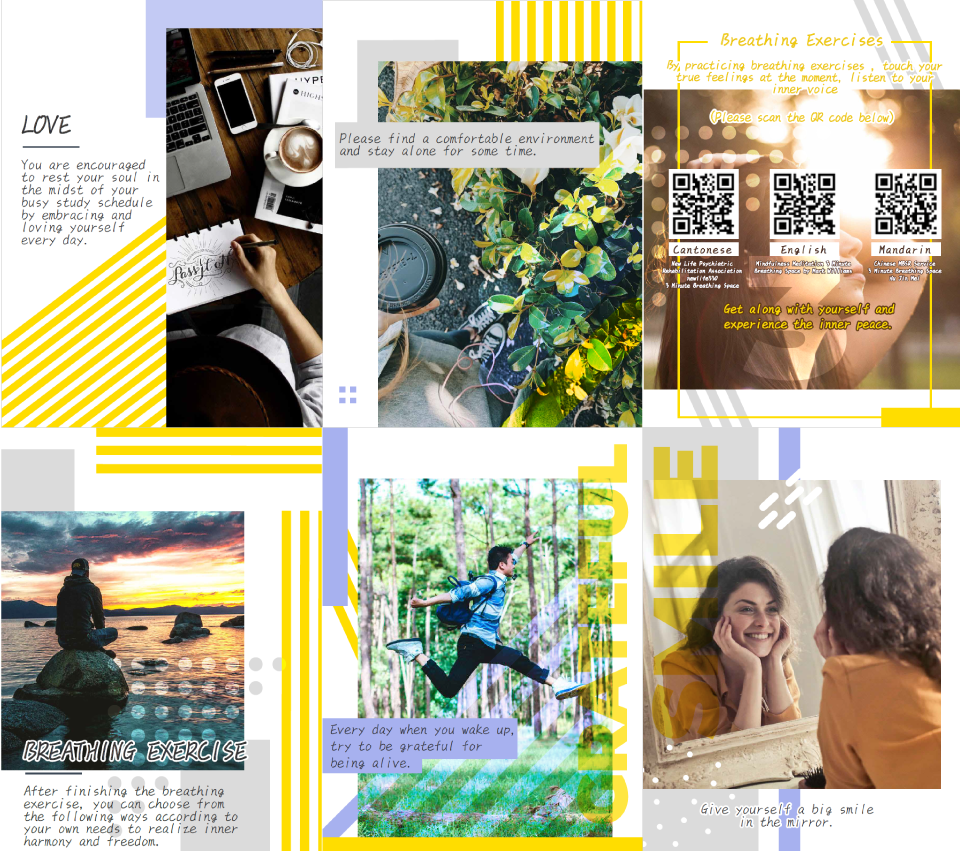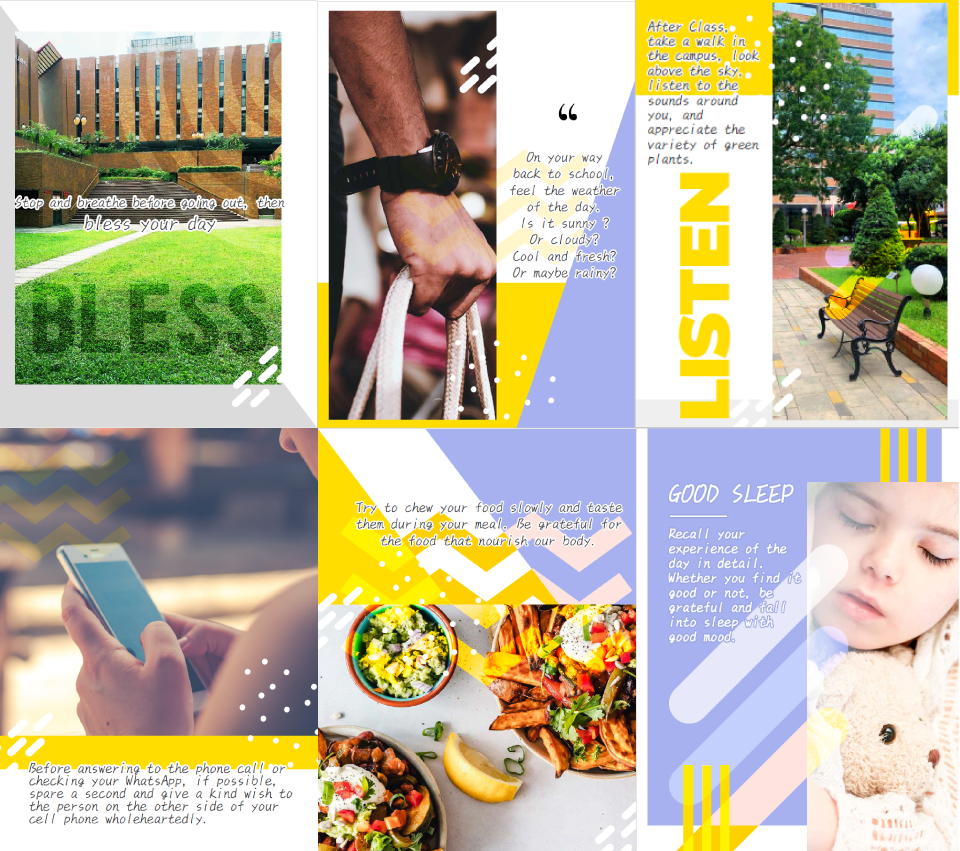 We are very much concerned with your physical as well as psychological well-being. Amidst the novel coronavirus epidemic, many of us would feel fear and anxiety, which is a totally natural and normal reaction.

During this time, it is important for us to take good care of ourselves and adjust emotionally in order to keep our mind and body fit and healthy.
We would like to share some self-care tips with you. Let's be vigilant together.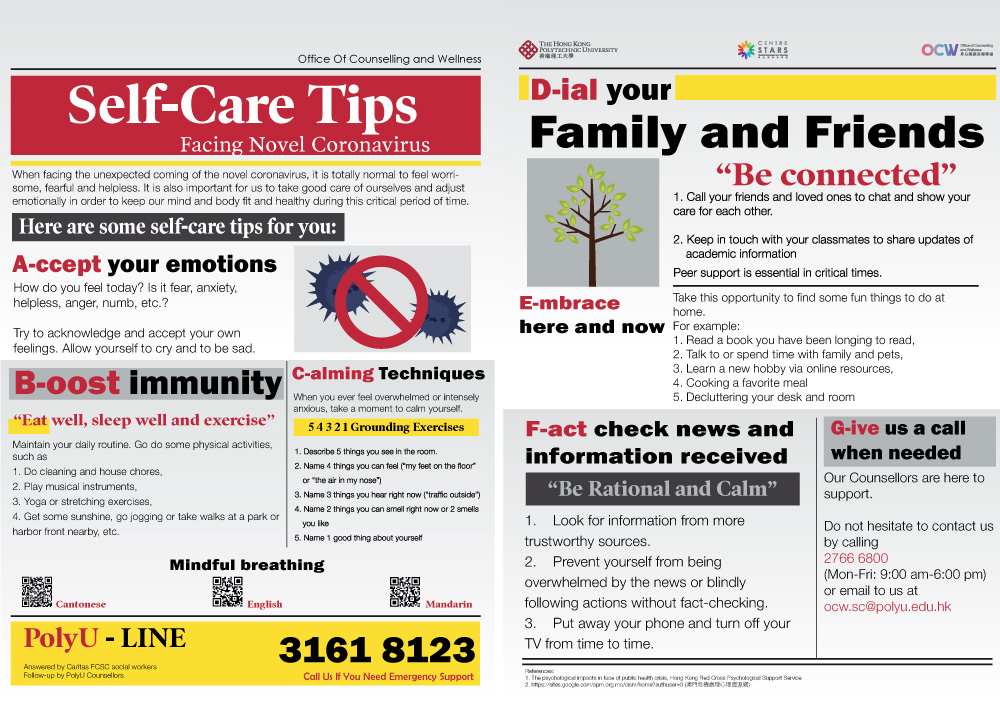 You can try the self-compassion journey we propose below to take good care of yourselves in order to keep your mind and body fit and healthy!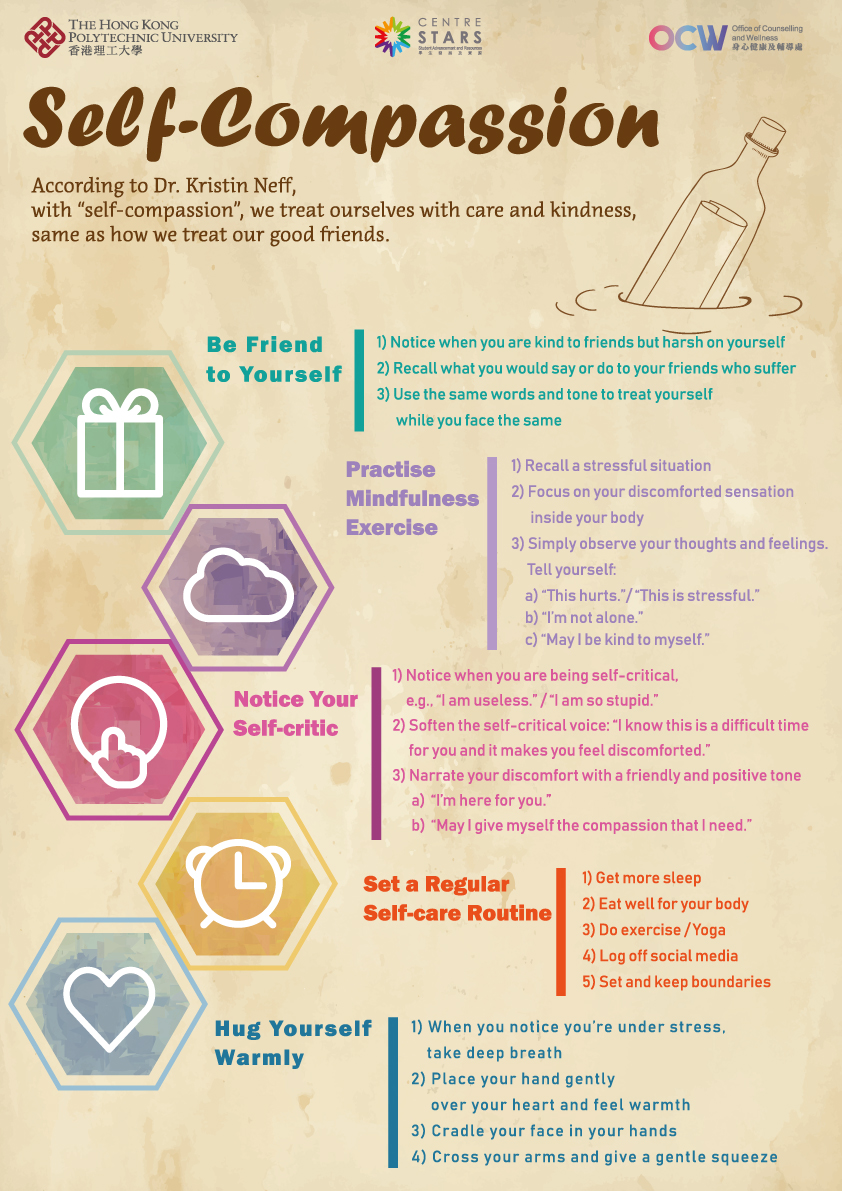 Feeling difficult to maintain daily routine recently? We would like to share the following daily activities to you. These are ways to upgrade your daily routine.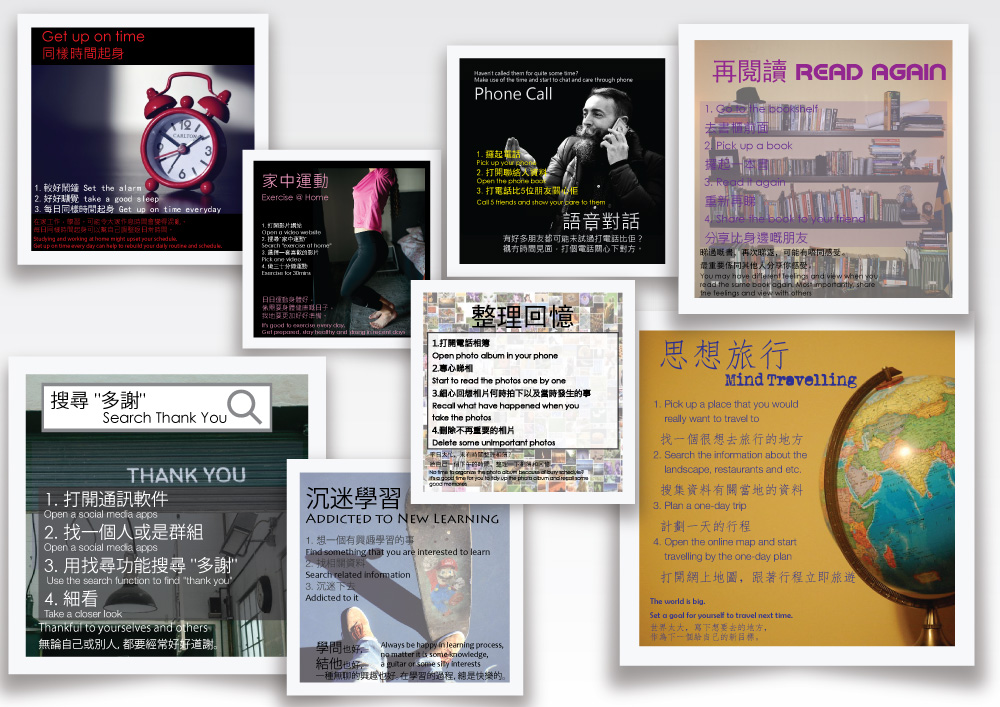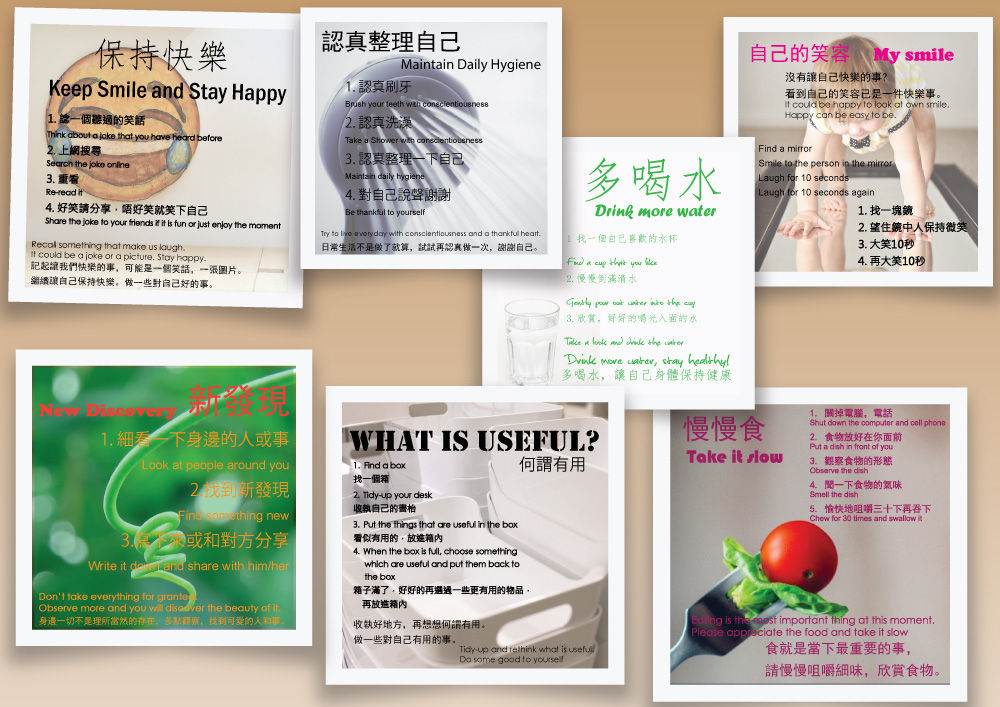 Facing the pandemic of COVID-19 and the waves after waves of unfavourable news and figures, it is NORMAL to feel fearful, anxious and frustrating. But when 'Pandemic of COVID-19' becomes 'Pandemic of Fear' and the fear is so overwhelming that makes you emotionally down, poor in concentration, socially withdrawal, and difficult to follow your daily routine, measures have to be taken to stop it from spreading!
"Take root downward and bear fruit upward"
No tree can bear fruit without root – the deeper the root goes downward, the more the water and nutrient it absorbs from the soil and the more fruits it will bear. To bear a fruitful life, we have to extend our root deep downward as far as possible. Similarly, we have to do something good to our lives and continue practising to become a habit so as to resist the attack of the 'Pandemic of Fear' and bear fruit of peace and health.
Here are some of the suggestions to take your root downward: