Mental Health Week: Sleep Hygiene
Healthy sleep is important to everyone's physical and mental health at all ages. It helps to improve productivity and overall quality of life. You are invited to read the below information of sleep.
Souvenirs (eye masks and tea bags) will be given to students if they have completed the sleeping schedule in a week or two. Please send your copy of sleeping schedule to cws.mhcp@polyu.edu.hk by 1 April 2022.
There are just a few steps away from good sleeping health. Let's start now!
Mental Health Week (2021/22 semester one): Thriving with Nature
Thriving with Nature
It is nature's unique ability that not only bring consolation in times of stress, but also increase our creativity, empathy and a sense of wonder.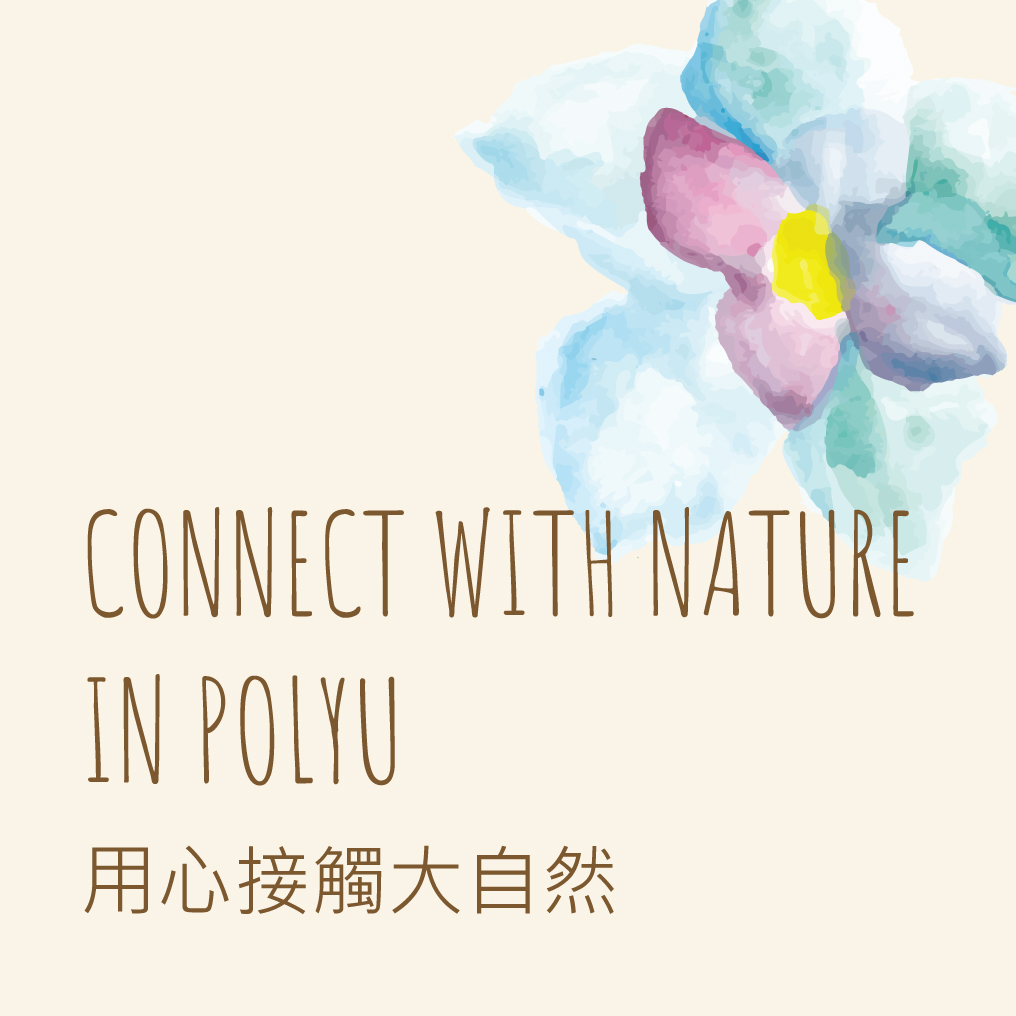 Campaign Period: NOW until 30 October 2021
Students who have completed the instructions and answered all questions in the sharing form will be awarded
a small plant (succulent plants)
Connect with Nature in PolyU
Campaign Period: NOW until 30 October 2021
Workshop 1: Trying Acupressure for Self-management of Emotions 穴位按摩與情緒管理
Date: 19 Nov 2020 (Thursday)
Time: 12.45-14.00
Speaker: Prof. Hector Tsang and Prof. Jessie Xin (RS department)
Venue: Zoom
Language: English
Target: Both students and staff
Workshop 2: Experience on Forest Therapy 網上森林療癒聚會
Each session is themed and designed in a way to engage your senses, plug into nature's healing power and create space for listening and sharing, while allowing for as much privacy and freedom as you wish.
Date: 25 Nov 2020 (Wednesday)
Time:
- 11.00-12.30 (Cantonese)
- 14.30-16.00 (English)
Speaker: Ms Amanda Yik (Certified Nature and Forest Therapy Guide & Mentor)
Venue: Zoom
Quota: 30 students each
Workshop 3: Experience on Music Therapy
Date: 26 Nov 2020 (Thursday)
Time:
- 15.00-16.30 (English)
- 17.30-19.00 (Cantonese)
Speaker: Mr Kingman Chung (Director of International Music Therapy Centre)
Venue: Zoom
Quota: 30 students each
1. 'Lighting Up' Campaign
Content: Share your positive experience/story to light up others and get a light box
Period: 29 March to 30 April 2021
Steps:
Get a 'Lighting up' package in SAO counter (Core T, Room QT 308) from 29March to 30 April 2021 (09.00-19.00 Monday to Friday).
Scan the QR code to access the online form
Share your positive experience/story within 50 words in English/Chinese in the form.
Draw a picture of your positive experience/story on the acrylic sheet, take a photo and upload the photo to the form
Students with most inspiring experiences/stories and drawings will be selected to get the light box for display in exhibition (or virtual exhibition) anonymously at the end of this academic year.
2. Workshop: Experience on Expressive Art
Date: 13 April 2021 (Tuesday)
Time: 12.45-14.00
Speaker: Mr Terrence Zee (Registered Art Therapist – Expressive Art)
Venue: Zoom
Language: English
Target: All PolyU students and staff