Gift Redemption:
a. The gift redemption of the PolyU WellMind GO is only available for all PolyU students.
b. Ways to earn coins?
b.1 Writing the mood diary every day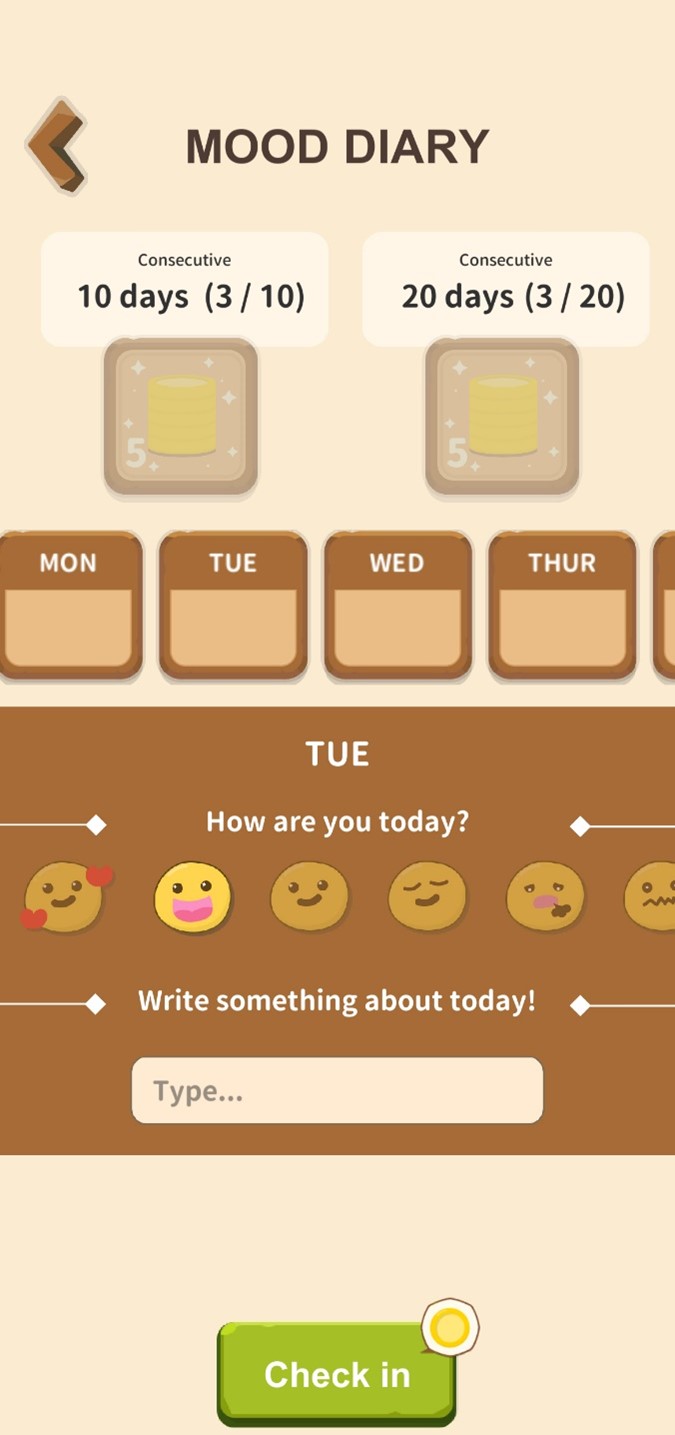 b.2 Cooking the "wisdom soup" with our lovable villagers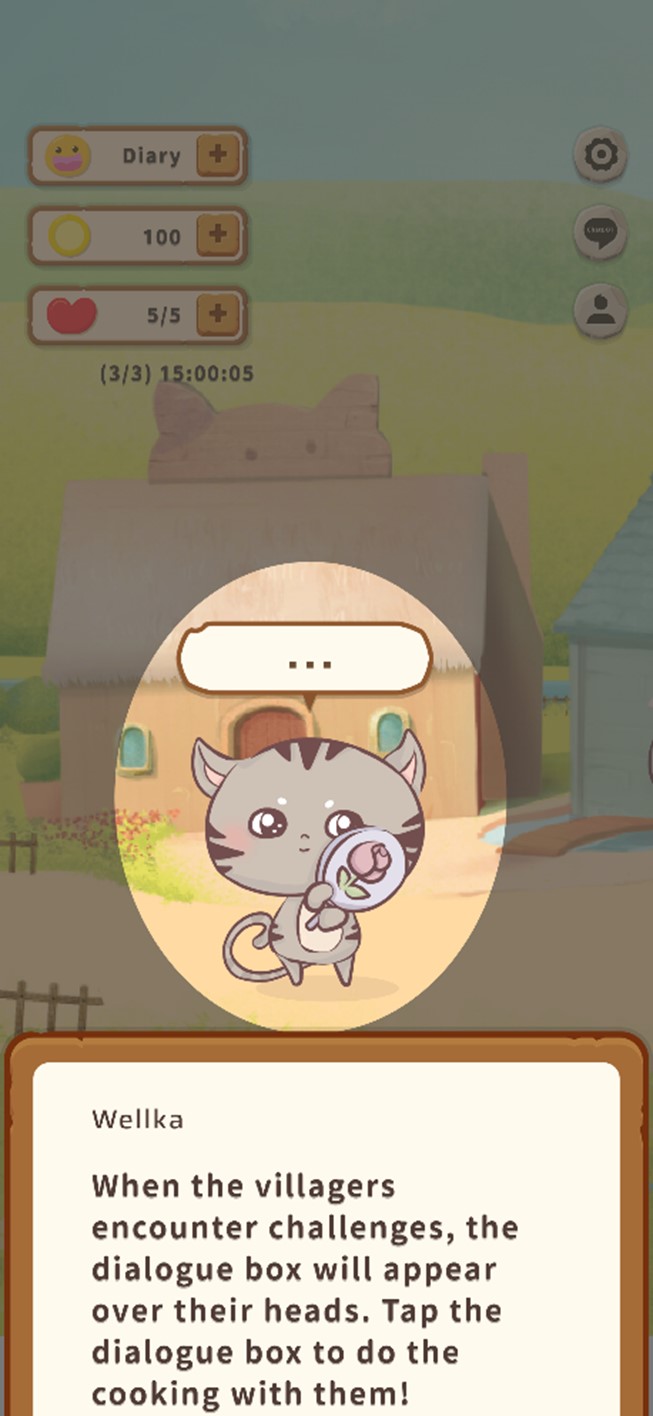 b.3 Sharing the tips with your social media and peer network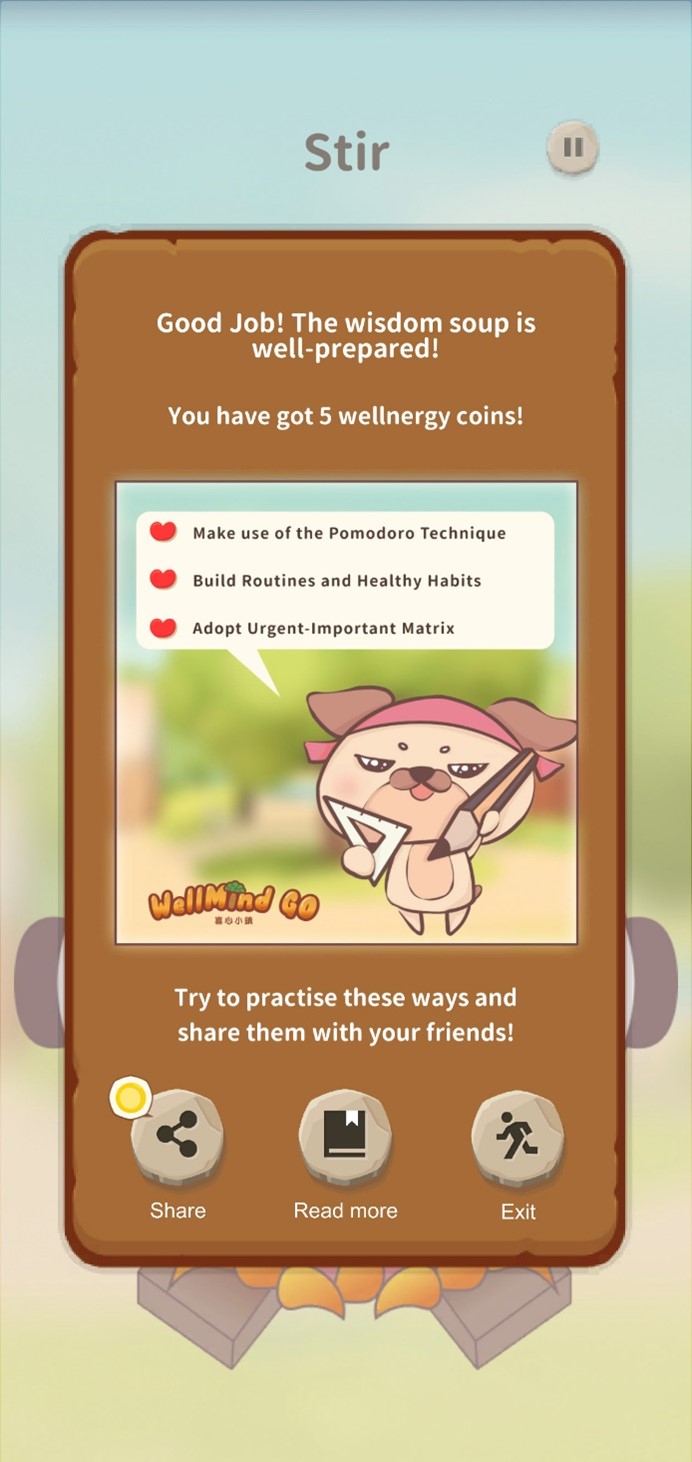 b.4 Enrolling the psychological wellness workshops
Remark: Students can earn a maximum of three hearts by practising breathing exercise per day.

1. Click the "Coin" icon
2. Check your coin balance
3. Choose your gift by clicking the "redeem" button
4. The redeemed coupon will be stored in "My Coupon"
5. Attractive Gifts including:
a. Grand Prize: Theme Park ticket
b. Pen
c. Folder
d. Rotate & Slide Puzzle
e. Key Chain
f. Tote Bag
g. Coffee mug
h. Notebook Case


Gift Redemption Rules and Regulations
Redemption Location: QT 308, 3/F, Chow Yei Ching Building (Entrance at Core T)
(9am to 12.45pm & 2pm – 6pm, Monday to Friday except for public holidays)
The following Terms and Conditions apply:
• Current PolyU students
• Present the PolyU WellMind GO in-app e-coupon and valid PolyU student ID card when you do your collection
• The e-coupon is limited to one-time use within seven days upon your redemption. If the e-coupon is not used and expires after seven days, it will no longer be displayed under "My Coupon," and the Wellnergy Coin(s) will be voided
• Gifts are available only on a first-come-first-served basis
• CWS reserves the right to make the final decision in the event of any dispute
• PolyU WellMind GO Terms and Conditions apply