The Careers and Placement Section (CPS), Student Affairs Office (SAO) of PolyU provides a one-stop recruitment service that assists employers in identifying the right candidates among PolyU students and graduates to meet their recruitment requirements. Employers are welcome to provide graduate job or internship opportunities in Hong Kong, Mainland China, or overseas countries to over 15,000 students of PolyU each year.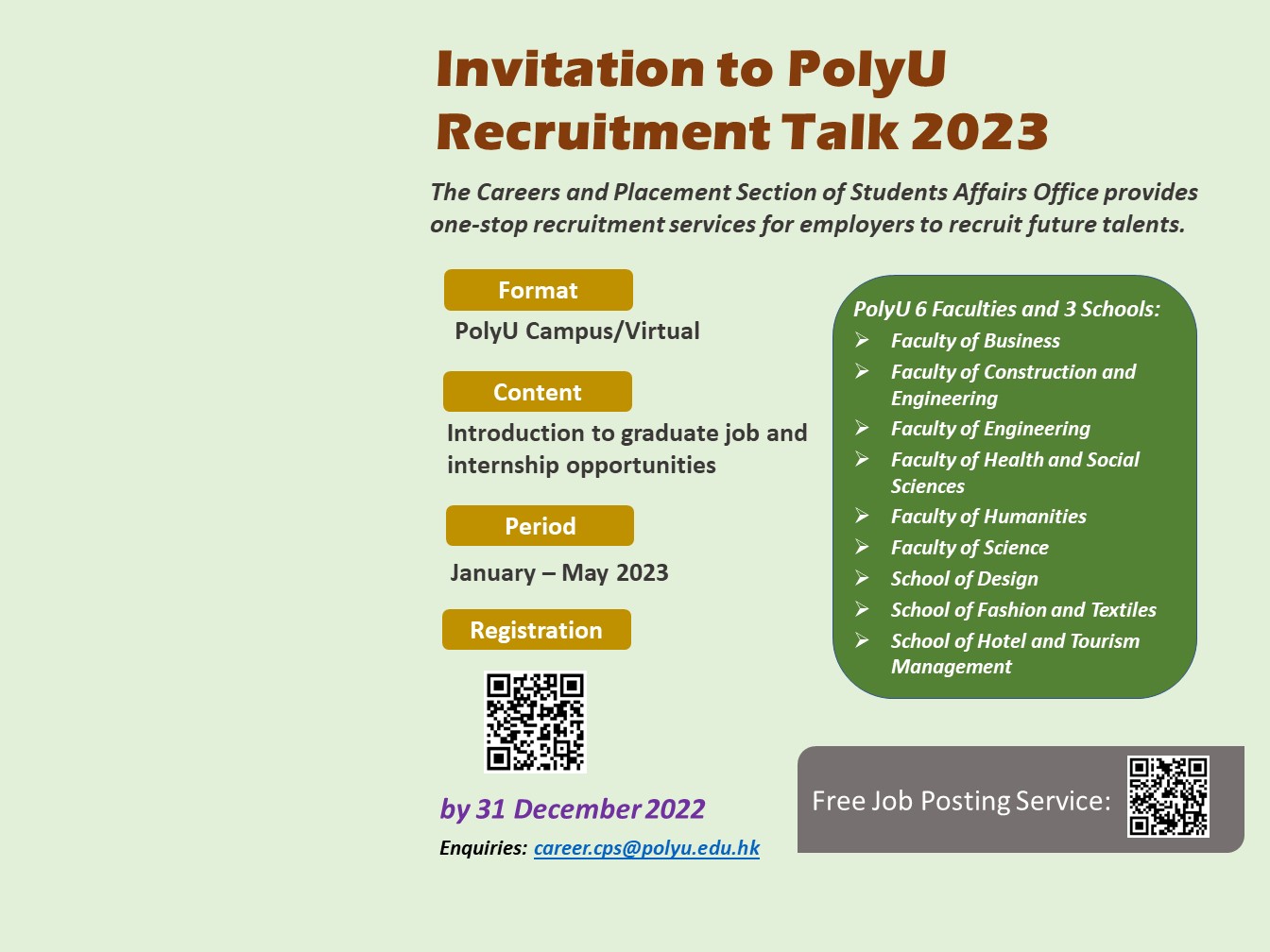 Recruitment Talks (January – May 2023)
Join us to hold recruitment talks and identify and recruit future talents from PolyU's nine Faculties/Schools. Registration Deadline: 31 December 2022
Register now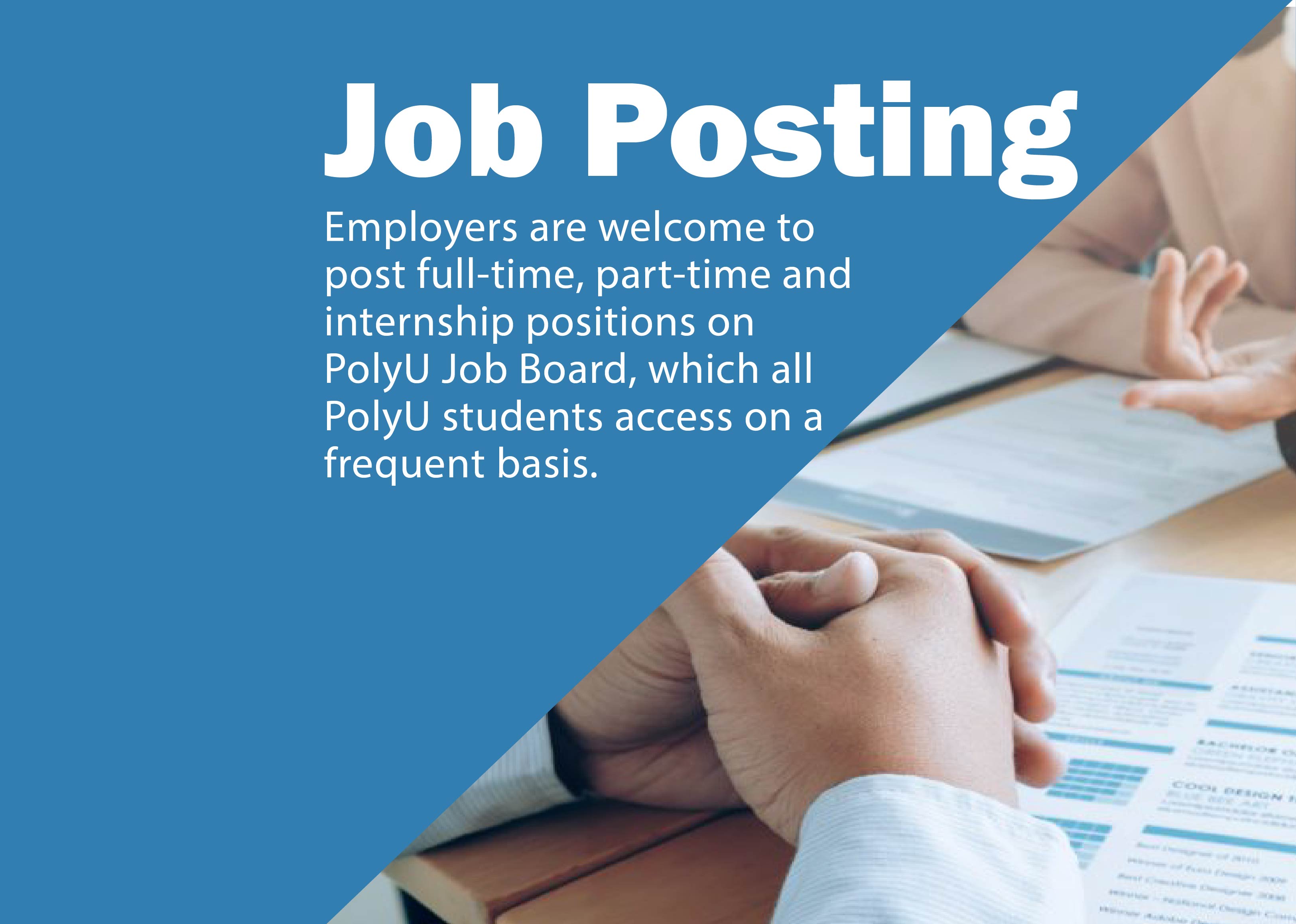 Job Posting
Free job posting service is offered for employers to post jobs on PolyU Job Board.
Request for job posting