Academic Staff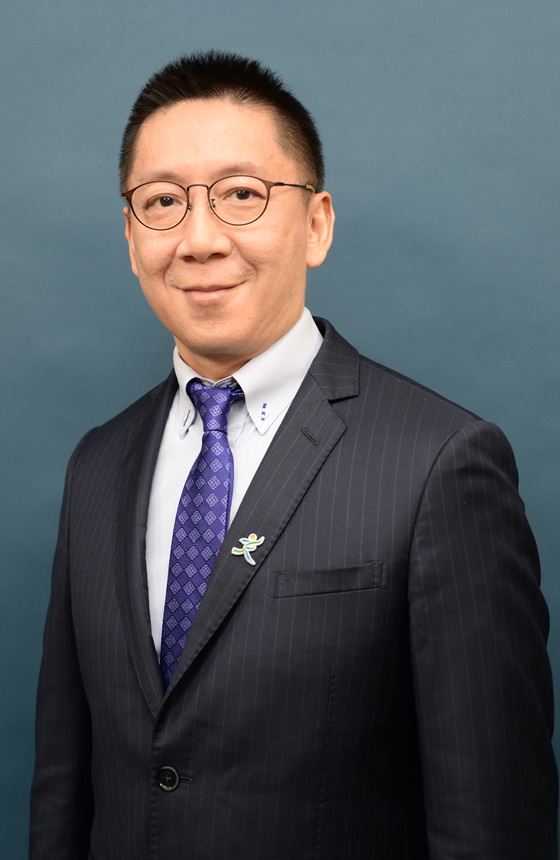 Biography
Prof. Pang obtained his BSc in Physical Therapy and PhD in Neuroscience from the University of Alberta, Edmonton, Canada. Following his doctoral study, he was awarded a post-doctoral fellowship from Natural Sciences and Engineering Research Council of Canada (NSERC) to conduct stroke rehabilitation research in University of British Columbia, Vancouver, Canada. His research primarily focuses on geriatric rehabilitation, especially among individuals with stroke and dementia. His research has produced a wealth of publications in highly rated journals. He works closely with frontline rehabilitation practitioners to translate the research findings into community service programs.
Prof. Pang is also enthusiastic in developing new teaching methods. He had received teaching awards from the University of Alberta and the Hong Kong Polytechnic University. He is now teaching in the areas of research methodology and data analysis and lifespan development.
Prof. Pang is currently the President of the Hong Kong Physiotherapy Association and the Editor-in-Chief of the Hong Kong Physiotherapy Journal. He is also a member of the Executive Board of the World Confederation for Physical Therapy (WCPT).
Education and Academic Qualifications
Doctor of Philosophy in Neuroscience, University of Alberta
Bachelor of Science in Physical Therapy, University of Alberta
Research Interests
Rehabilitation for individuals with stroke or dementia

Therapeutic interventions for preventing falls and improving functioning in older adults
Lam FMH, Huang MZ, Liao LR, Chung RCK, Kwok TCY, Pang MYC. Physical exercise improves strength, balance, mobility, and endurance in people with cognitive impairment and dementia: a systematic review. Journal of Physiotherapy 2018;64:4-15.
Borschmann K, Iuliano S, Ghasem-Zadeh A, Churilov L, Pang MYC, Bernhardt J. Upright activity and higher motor function may preserve bone mineral density within 6-months of stroke: a longitudinal study. Archives of Osteoporosis 2018;13:5.
Lam FMH, Liao LR, Kwok TCY, Pang MYC. Effects of adding whole-body vibration to routine day activity program on physical functioning in elderly with mild or moderate dementia: a randomized controlled trial. International Journal of Geriatric Psychiatry 2018;33:21-30.
Wang EW, Siu PM, Pang MY, Woo J, Collin AR, Benzie IFF. Does Vitamin D Deficiency Associate with Increased Oxidative Stress in the Absence of Advanced Age, Obesity or Pre-Existing Disease? British Journal of Nutrition 2017;118:11-16.
Li SKY, Wan MPM, Siu F, Chung S, Pang MYC. Relationship between nutritional factors and hip bone density in individuals with chronic stroke. Calcified Tissue International 2017;101:259-270.
Wei N, Pang MYC, Ng SSM, Ng GYF. Optimal frequency/time combination of whole body vibration training for improving muscle size and strength of people with age-related muscle loss (sarcopenia): a randomized controlled trial. Geriatrics & Gerontology International 2017;17:1412-1420.
Lam FM, Liao LR, Kwok TC, Pang MYC. The effect of vertical whole-body vibration on lower limb muscle activation in elderly adults: Influence of vibration frequency, amplitude and exercise. Maturitas 2016;88:59-64.
Lam FMH, Pang MYC. Is tibial bone measurement using pQCT a useful surrogate for hip bone density measurements in people with stroke? Brain Injury 2016;30:199-207.
Liao LR, Ng GY, Jones AY, Huang MZ, Pang MYC. Whole-Body Vibration Intensities in Chronic Stroke: A Randomized Controlled Trial. Medicine & Science in Sports & Exercise 2016;48:1227-1238.
Lam FMH, Bui M, Yang FZH, Pang MYC. Chronic effects of stroke on hip bone density and tibial morphology: a prospective study. Osteoporosis International 2016;27:591-603.