---
New publication by RS
We are happy to announce that our new publication, Notes of Physiotherapists and Occupational Therapists (in Chinese), was released in March 2021. Prepared and written by the Department's PT and OT experts under the supervision of Prof. Hector Tsang, Head of Department, the book's contributors include professors at various levels, clinical associates, frontline physiotherapists and occupational therapists. The stories compiled in this amazing collection are all based on real clinical cases, vividly, intuitively related by the above-mentioned rehabilitation professionals in the form of therapy notes.
With the ageing population and growing life and work pressures, chronic diseases such as degeneration of knee joint, frozen shoulder, osteoporosis, stroke, dementia, depression, and occupational musculoskeletal disorder are increasingly common. This book aims to demonstrate, through interesting cases of common medical problems, how physiotherapists and occupational therapists apply professional techniques, equipment and technology to assist patients. Although their treatment methods differ from those adopted in conventional healthcare (e.g. injection, medication, surgery, etc), they are equally effective in relieving patients' suffering. Moreover, their treatments help to minimise the inconvenience that the diseases bring to the patients and their families, thereby enabling the patients to take a more positive attitude towards illness and life.
In addition to introducing the work of physiotherapists and occupational therapists, the book discusses some common diseases and shares practical medical knowledge. We believe that students and general readers who are interested in the two professions will benefit greatly by reading this book.
Notes of Physiotherapists and Occupational Therapists (in Chinese) is now available in major bookstores. If you want to purchase the electronic version of this book, please scan the QR Code below: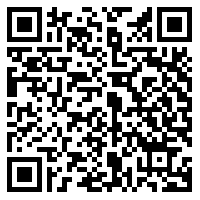 ---