Head Message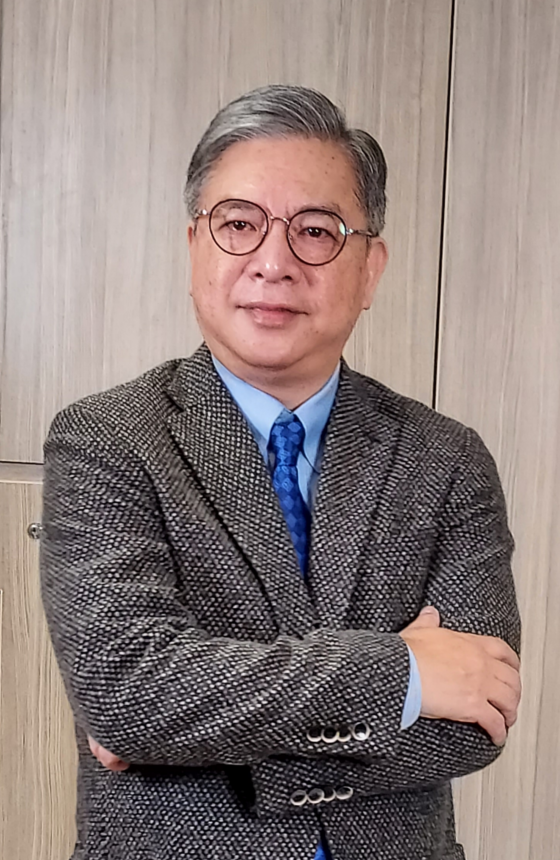 The Department of Rehabilitation Sciences of The Hong Kong Polytechnic University began to provide professional training to occupational therapists and physiotherapists in 1978. After over 40 years of development, we have now 45 faculty members from the rank of assistant professor to chair professor in the areas of physiotherapy, occupational therapy, and related basic sciences such as psychology, neuroscience, public health, etc. More glaringly, all of them have a PhD degree from prestigious local and overseas universities. In addition, we have 22 clinical associates/senior clinical associates providing more hands on teaching to our students as well as a team of more than 45 supporting administrative and technical staff.
Currently we are admitting 100 students every year to the BSc (Hons) in OT programme with an average score of 37.8 (or 33.2 by old conversion method) in DSE, which ranks second among all undergraduate programmes offered by PolyU. As to the BSc (Hons) in PT programme, we are admitting 150 students every year with an average score of 39.6 (or 34.4 by old conversion method), which ranks first at PolyU. To address the problems of the rapid expansion of these two professions in the social welfare (or NGO) sector, we have been providing entry-level MOT and MPT programmes biennially since 2012, which are funded by the Social Welfare Department. Due to their popularity and the positive comments from employers, these entry-level master's programmes are offered on an annual basis from 2021 to 2023, providing an extra source of graduates to man rehabilitation services in the community. On top of the professional contents accredited by WFOT and WCPT, we have been lauded for having a unique flavour of eastern therapeutics such as acupuncture, oriental mind-body exercises, and tui¬na techniques in our curricula by integrating the knowledge of western medical sciences with that of eastern therapies using an East-meets-West approach in rehabilitation.
To help advance the knowledge of our graduates and those trained overseas or on the Chinese mainland, we offer five taught master's degree programmes on a self-financed basis. Last but not least, we also provide research degree programmes at MPhil and PhD levels. We have had altogether over 130 full-time MPhil students and PhD students in RS history. The students are from different parts of the world including South East Asia, Europe, North America, and Africa, reflecting the success of our efforts in internationalisation. The research programmes aim at preparing the students to contribute to the discovery and application of knowledge pertaining to these two professions.
Our department emphasises the importance of knowledge creation in support of teaching and clinical practice of our two professions through active engagements in research activities. Thanks to the hard work of our faculty members, the department is at the forefront of developing new knowledge in rehabilitation sciences especially in the following five areas: 1) complementary and integrative health (CIH) in the East-West context; 2) translational neuroscience and rehabilitation: sensori-motor systems (TNR: SM); 3) translational neuroscience and rehabilitation: cognitive-affective systems (TNR: CAS); 4) musculoskeletal and sport rehabilitation; and 5) healthy ageing. We particularly focus on promoting translational research that intends to bring discoveries in basic sciences to clinical practice. All of these research activities are supported by the cutting-edge facilities in our laboratories at both the university and departmental levels.
Finally, thanks to the generous donation from Mr Tam Wing Fan and his family, we have recently established the Tam Wing Fan Rehabilitation Service Centre (Occupational Therapy) in W210 and W211, in addition to our Rehabilitation Clinic on the AG ground floor. Under the auspices of our department, the two clinics realise knowledge transfer by rendering innovative and evidence-based OT and PT services to the PolyU community and the general public. Besides, they provide a base for clinical education of our students and clinical research by our faculty members.
We are now in the final stage of our short-term three-phase renovation before we move to the new campus in Ho Man Tin in 2026. With the completion of Phases I and II respectively in spring and autumn 2020, we have improved the facilities of our existing teaching and research laboratories, and set up three new laboratories, namely the Assistive Technology Laboratory, the Basic Science Research in Rehabilitation Laboratory, and the East Meets West and Psychosocial Rehabilitation Laboratory. Phase III mainly includes further improvement of facilities in our meeting and seminar rooms (ST523 & ST522), which will allow us to use more advanced communication technology to conduct online seminars and international conferences. In addition, we are planning ahead for the layout of our new Homantin campus in order to use it for teaching, research and service purposes in the most cost-effective way. Lastly, we plan to extend the provision of our MPT and MOT programmes to the new Foshan campus in Guangdong province, and will provide high-quality training to the physiotherapists and occupational therapists on the mainland.
With the above, the Department of Rehabilitation Sciences strives to triangulate teaching, research and services in our core business so that we can touch the lives of the needy and make an impact on the health and well-being of people in Hong Kong and beyond.
Professor Hector TSANG
Chair Professor of Rehabilitation Sciences and Head
Department of Rehabilitation Sciences