Research Seminar: Data science for intelligent operations of air transport systems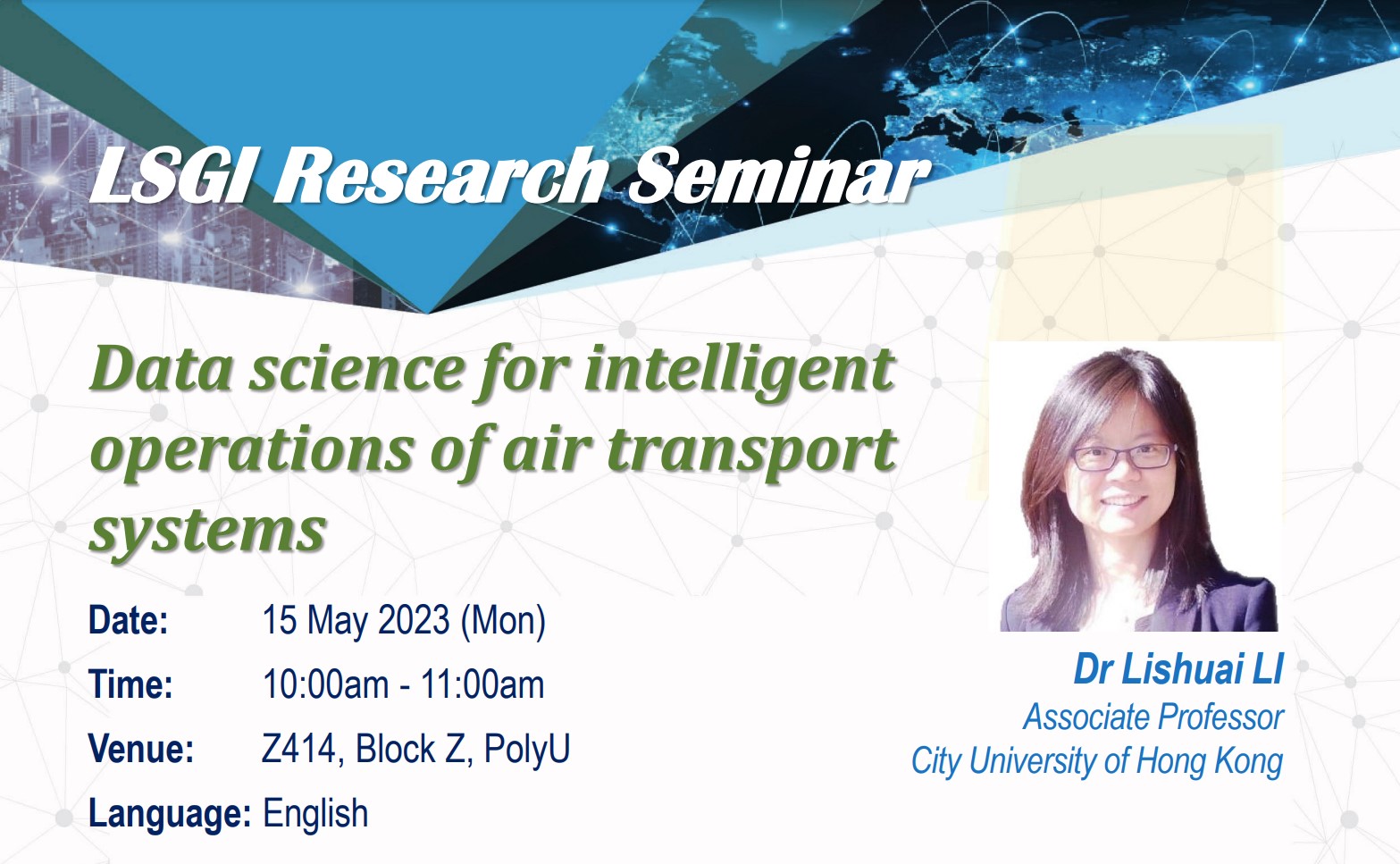 Organiser

Department of Land Surveying and Geo-Informatics (LSGI)
Remarks
All are welcome. It is free.
Summary
The aviation sector has always been technology driven. Yet the aviation sector has not been able to harness the power of big data and artificial intelligence (AI) as much as some other sectors. Targeting this opportunity, I develop analytical methods to improve the operations of air transportation systems with the use of large-scale data generated from real-world operations. These data include sensor values on aircraft components, airline operations status, as well as external information i.e., traffic congestion. It is a computational challenge to extract and model the dependences among diversified data sources effectively and efficiently. To tackle this challenge, I propose a new framework to integrate domain knowledge, physics/mechanism models and various AI technologies. In this talk, I will demonstrate how this framework can used for the design and operations of air transport systems via several examples, e.g. anomaly detection in flight data recorder data, modeling national air traffic network activities, etc.
Keynote Speaker
Dr Lishuai LI
Associate Professor
City University of Hong Kong
Dr. Lishuai Li is an Associate Professor in the School of Data Science at City University of Hong Kong. Her research is in the interdisciplinary field of air transportation systems and data science. She is a Senior Member of IEEE and the Vice Chair of the Aviation Applications Section at INFORMS. She serves on the Editorial Board of several journals, e.g., Transportation Research Part C: Emerging Technologies, Journal of Air Transport Management, and Aerospace. She received her Ph.D. and M.Sc. from the Department of Aeronautics and Astronautics at Massachusetts Institute of Technology (MIT), and her B.Eng. in Aircraft Design and Engineering from Fudan University. Previously, she worked at McKinsey & Company in the US and Delft University of Technology in the Netherlands. She holds a private pilot license.