BSc (Hons) Scheme in Logistics and Enterprise Engineering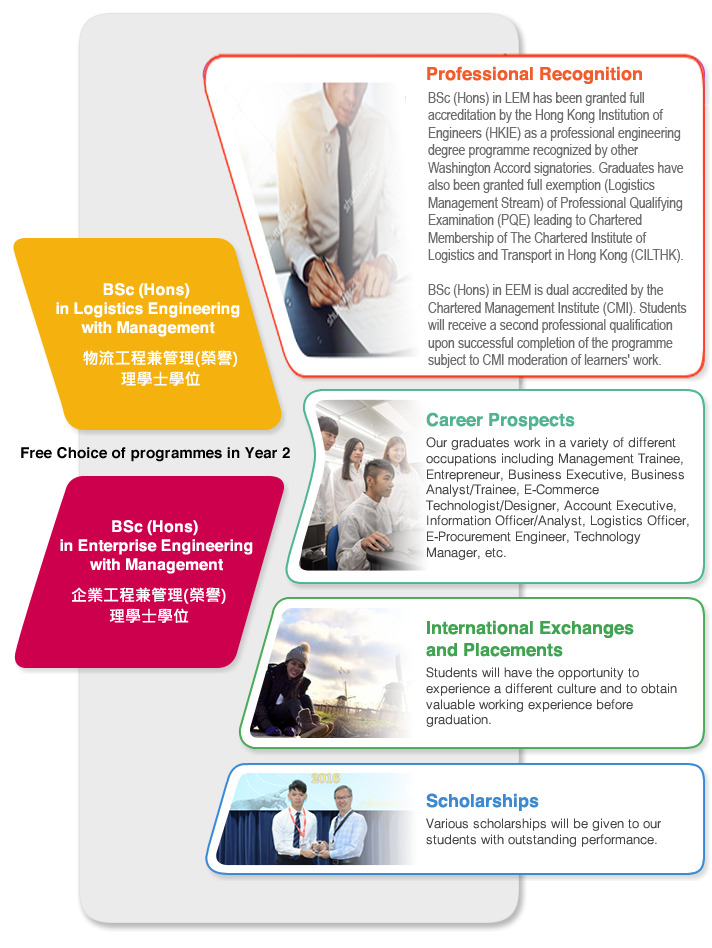 Characteristics
To meet the needs of Hong Kong Society in enhancing its competitiveness in managing modern logistics operations, technological and IT related enterprises in a global environment, this scheme has been developed to prepare a new generation of logistics engineers, enterprise engineers and professionals who are competent in logistics and enterprise operations through using integrative engineering technology, information technology and management.
This scheme provides comprehensive training of logistics and enterprise activities in the areas of business processes, information flows, organizational structure, information systems, logistics systems, facility design, supply chain management and operations management. It also equips graduates with the essential management and business skills that are critical for the effective design, planning and efficient operation of enterprises under today's modern logistics and business environment.
Students admitted into the scheme will study the common curriculum for the first two years. They are then free to make their programme choices (one out of the two programmes).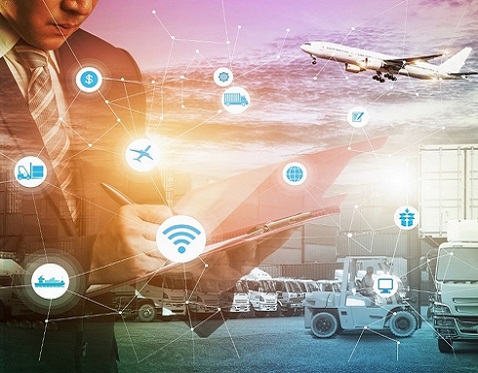 Aims of the Scheme
In today's globalized and competitive business environment, logistics companies and enterprises need to identify, capture and manage modern logistics and business opportunities. In order to be successful, they must be efficient in their operations and be able to adapt to changes in the environment, the market and customer expectations.
To meet the needs of the students and society, this scheme has been developed to equip students with the specialized skills in the management of logistics and enterprise processes in modern organizations and businesses, in a global context.
By building a solid foundation with fundamental knowledge and skill sets in logistics and enterprise engineering, each aspect provides training, with focus on a specific programme aim