BEng (Hons) Scheme in Product and Industrial Engineering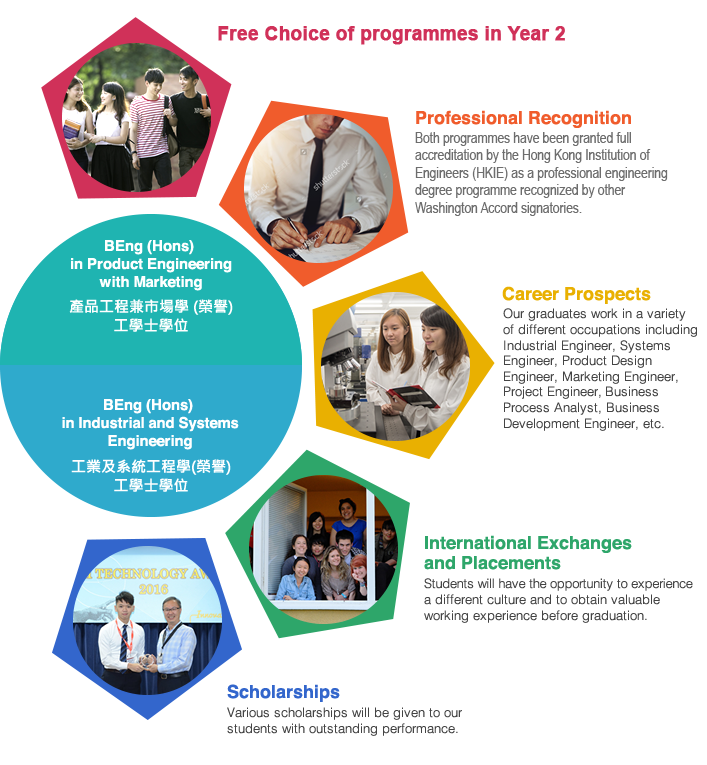 Characteristics
To meet the needs of the students and society, this scheme has been developed to equip students with the specialized skills in product design and development, marketing, process control and optimization in complex organizations and businesses, in a global context. An integrative and problem-based teaching and learning approach is adopted in the scheme, helping students to develop their engineering knowledge as well as their communication, team-playing, management and self-learning skills. Graduates are able to play leading roles in industry by virtue of their well-balanced education and practical training. The skills learnt not only improve the systems of today, but also create better ones for tomorrow.
Students admitted into the scheme will study the common curriculum for the first one and a half years. They are then free to make their programme choices (one out of two programmes).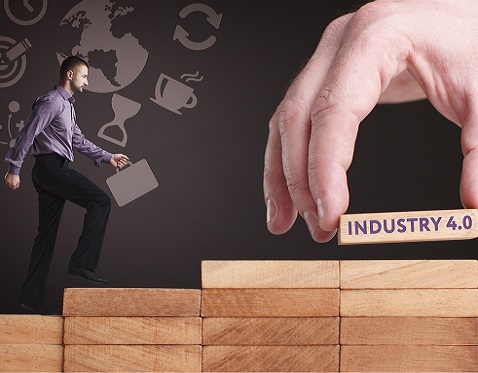 Aims of the Scheme
Technological advancements have been driving industries to perform smarter and faster each day. Product and industrial engineering is no exception. Following the next Industrial Revolution (Industry 4.0), modern technologies are paving the way for leaner, smarter and more efficient processes in both industrial and service sectors without impairing their high quality levels. The Internet of Things (IoTs) with numerous connected smart devices locally and/or globally are drastically transforming Industrial engineering with new capabilities that facilitate both local and global enterprises to achieve timely remote process control and monitoring, real time analytics of the vast amount of vital data for decision making, as well as embedding data smartness into products and services over the cloud.
The scheme aims to provide the student with fundamental knowledge and skills in product and industrial engineering, including engineering economics, quality engineering, engineering science and mathematics, engineering communication and information technology, so as to enable her/him to have a solid foundation and flexibility to pursue a bachelor degree, either in product engineering with marketing or industrial and systems engineering, after the first and a half year of study.